---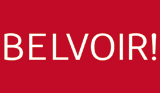 Belvoir (franchise for sale in South East England)
Location(s): South East England
Selling price:£270,000

Belvoir franchise for sale in South East England

A Belvoir franchised office in the South East of England has come up for resale. This is an exciting opportunity for someone passionate about business and interested in property management lettings to take on a business established in 2007 that is part of a extensive, strong and exciting network of businesses with a well-respected brand.

The opportunity is an asset sale of the business, and is currently being marketed for sale with offers in the region of ?270,000, which will include the lettings portfolio, equipment, stock and goodwill.

This is a good opportunity to acquire a recognised business with an easily managed property lettings list that will flourish and grow under the right person.

For full details regarding this fantastic business for sale, please fill in the form below and we will send you a Non-Disclosure Agreement or if you wish to ask a question about the business please also contact us.