---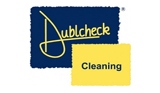 Dublcheck Cleaning (franchise for sale in South Manchester & North East Cheshire)
Location(s): South Manchester & North East Cheshire
Selling price:£34,995

Dublcheck franchise for sale in North East Cheshire

An opportunity has arisen to purchase a Dublcheck franchise in North East Cheshire. The business is being offered for sale as the owner is planning to retire.

The business was started in 2011 by the present owner; having no previous business or sales experience, the franchise model was the natural choice. The cleaning services sector appeared to offer stability in challenging economic times and the Dublcheck brand and model offered the security of a guaranteed turnover scheme and growth – but at a pace controlled by the franchisee.

From the outset, the owner's ethos and focus was on matching a premium cleaning service with a high level of customer care. In 2013, the owner won Dublcheck's Best Newcomer Award and was nominated / runner-up in two further customer-care categories. This client commitment stands true to the present day.

The business operates as a Limited Company from the owner's home and on a part-managed basis with the owner and his partner working 'hands on' as a team. Supported by six cleaning staff, the franchise services the cleaning requirements of a diverse range of businesses and organisations in the SK1 to SK12 and M22 Postcode areas.

Sales turnover has grown since start-up and has remained stable over the past 3 years at around £60,000+ p/a. The present owner feels that the business is now ripe and ready to become a fully managed operation with the potential for rapid growth, either by self-sourcing new contracts or through Dublcheck's dedicated and professional sales teams. Of course, the part-managed way may be preferred. Either way, a new owner would reap the benefits of a well-run and profitable business from day one.

Dublcheck North East Cheshire is available to offers in the region of £34,995, please be aware that this a franchise and there will be extra costs on top of the sale price. To find out more about this Dublcheck franchise and to receivea a copy of their prospectus for sale, please fill in the form below.