---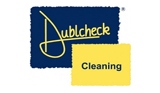 Dublcheck Cleaning (franchise for sale in Cornwall)
Location(s): Cornwall
Selling price:£84,995

Established franchise business for sale -
Dublcheck Cleaning - Cornwall

Dublcheck Cleaning is a well-known and established commercial cleaning company that is in its 8th year of trading. The business is presently run from home with a small area needed for stock etc.

Specialising in office cleaning as well as contracts for gardening, window cleaning and alarm/fire extinguisher checks for some of the most reputable management agencies in the area. We also offer one off house cleans as well as carpet cleaning.

Thriving market in dedicated territory

There is huge scope for further growth within all these sectors. There is scope to move the business forward by moving into other postcode areas or looking for more business within the codes already listed.

We are uniquely placed within this market area due to our size, as we currently employ circa 25 staff which means we are placed to cover numerous areas and site.

We are a local company with a nationwide backup from Dublcheck, this gives us access to all Health & Safety, Employment Law and Invoicing Services. They can also provide Sales Representatives to procure more contracts. Word of mouth is a key source of new business. You are able to grow your business to fulfill your needs and aspirations. You will be able to grow as big as you want, guaranteed. Overview of financial performance since opening/ taking ownership

Unique franchise opportunity

Founded in 1993 by Carol Stewart-Gill, Dublcheck has been providing premier cleaning services for offices, showrooms and health facilities throughout the UK for over twenty years. Dublcheck is recognised as a leading franchised commercial cleaning organisation, with over a hundred highly successful franchisees operating across the UK.

Dublcheck's unique franchise opportunity offers a fresh approach to establishing and managing a business. Dublcheck has the experience and stature you would expect from a market leader and, unlike many of their competitors, they operate a guaranteed turnover scheme. We provide unparalleled support to ensure every venture becomes a lucrative enterprise.

Full training and support given

When investing in a Dublcheck franchise, you will be allocated an experienced and professional Dublcheck franchisee who will provide comprehensive, long-term support.

Their dedicated sales team introduces new customers to the company every day and manages your accounts, enabling you to concentrate on growing your business by delivering a high quality and efficient service.

Dublcheck's franchises provide low risk opportunities, added security and challenging management roles.

Price Information

Dublcheck Cornwall is available to offers in the region of £84,995, please be aware that this a franchise and there will be extra costs on top of the sale price.

What to do next

Fill out the short form below to request further information. Please do not contact the franchisee directly about the sale of this business as the staff may not be aware that the business is for sale.