Gay Turner of Gay Turner PR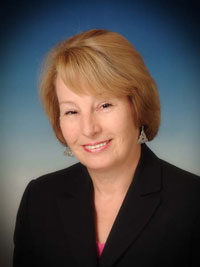 Gay Turner, MCIPR, has headed campaigns to promote a diverse range of businesses, charities and other organisations, from small enterprises to multi-national companies. She has wide experience of all aspects of public relations activity from routine media relations to organising and co-ordinating special events. She set up GTPR 18 years ago.
Now with over 16 years' experience of UK franchising, GTPR has a proven track record in this business sector, with an encyclopaedic knowledge of the industry and the media that reports on it. Having handled the PR launches and on-going campaigns for many well-known franchise brands and the campaigns for the prestigious annual National Franchise Exhibition for six years, GTPR has established an enviable reputation as a specialist franchise PR consultancy that is reliable and gets results, achieving widespread coverage in all media categories, most notably in the national press.
GTPR received international recognition for their outstanding PR campaign for Mail Boxes Etc. (UK), the specialist business services franchise. The campaign contributed significantly to the rapid growth of MBE in the UK, where it now operates 125 centres.
Before launching her own business 18 years ago, Gay had headed PR for Omega and Tissot watches in the UK. She also worked for Cyanamid Pharmaceuticals; civil engineering equipment manufacturers Blaw Knox; and the consumer arm of the British Standards Institute. Previously she worked for a London PR consultancy on a wide range of consumer accounts including textiles, carpets and brewing.
Gay and her team have worked with a wealth of interesting and innovative businesses that include franchises operating in retail, consumer and b2b sectors; enviro-bag manufacturers; consumer goods manufacturers, suppliers and retailers such as ceramic tiles, ladies hats, children's educational toys and games, baby goods, specialist dancewear, and garden tools; home interiors products, china and ceramics; industrial equipment; signage; charities and organisations serving people with disabilities; publishing.
Gay's mantra for successful PR is "always meet deadlines, never break promises". GTPR offers clients sensible advice at realistic fees, taking the mystique out of public relations by talking the 'same language' as people in business, commerce and industry.