I don't have any money to invest but can I still buy a franchise?
Article by Richard Holden
Lloyds Bank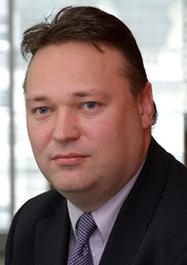 The simple fact is that every business needs money when starting up, whether it's to buy equipment, set up a work place, or pay for that very first marketing campaign.

For anyone investing in a franchise it's no different – there are always going to be costs to consider, for buying the licensing rights to the franchise and covering the business set up and operating costs.

If you are starting up a new business, it is likely that you'll have to put up some of the money yourself. It will be difficult to borrow from a bank unless you are committing your own money into the business.

Family and friends might be prepared to support your new business and this maybe an option worthy of consideration. Most people who invest in a franchise opportunity raise finance from a bank.
Visit a franchise specialist bank
When looking to finance your franchise business it is best to approach a franchise specialist bank. The bank's franchise departments regularly evaluate franchises and monitor the ongoing performance of franchisees.
Preferential terms are often available from these banks, particularly for well established and proven franchise opportunities. Banks without franchise units tend to treat franchises the same as a new independent start up business.
The level of finance available from a franchise specialist bank will depend upon the strength of the franchise system as well as your business plan. Typically for well established franchises the bank will lend up to 70% of the total set up costs including working capital.
For newer, less proven franchise systems the amount of finance available may be reduced. The bank will probably require security for the loan which commonly will be a legal charge over a residential property with sufficient equity.
Financial Options
Don't be put off if you haven't got any security to offer the bank. The Government backed Enterprise Finance Guarantee Scheme may be available for those who have a strong business proposal, but who lack security that the banks usually require.
Speak to the bank's Franchise Unit to discuss whether you qualify for finance under this scheme. Advice is also available on other financing options for your business such as Asset Finance, Leasing and Debtor Finance.
Banks will require a business plan to set up a bank account and consider financial support for your business. Any lender will want you to demonstrate that you understand your chosen market and that you will be able to meet the financial commitment you are taking on.
The importance of a business plan
Most banks will be able to provide a business plan template detailing what information should be included in the document.
A well thought out business plan will help you convince the lender that you know what you are doing and you are worth backing. Financial projections will help you determine how much money you will need and when you will need it.
You will also need to take into account how much money you will need to live on. It is unlikely in the early stages that the business will be able to generate sufficient profits for you to be able to draw a wage.
To ask Richard a free question about financing a franchise, complete the form here.
Last Updated: 20-January-2016