6 steps to building trust with prospective franchisees
Article by Steven Frost
Smith & Henderson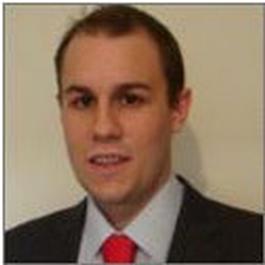 Recent events have made it difficult to build trust. The forced nationalisation of banks, for example, saw many life-long customers queuing for hours to withdraw their savings. The MPs expenses scandal hardened the public's widely-held scepticism about politicians and the phone hacking scandal damaged the media's integrity.
Closer to home, franchisors are now likely to find that they need to give prospective franchisees more "reasons to believe". Rather than just saying that their training and support are good, franchisors need to prove it. Otherwise, prospective franchisees may perceive the risk too high and either choose an alternative to franchising or worst still, their competitor.
In addition to the need to build trust in today's business climate, there is another factor that makes this more critical. There are now around 1,400 franchise opportunities in the UK competing for the same talent and the figure is increasing. Franchisors can, however, build trust with prospective franchisees in a variety of ways.
1. Communicate your approach
There is an old saying in franchising - good franchisors award franchises, bad franchisors sell them. By explaining to prospective franchisees at the start of your process that you turn away many more candidates than you recruit, you start to exude trust. For example, instead of using an email address like sales@franchisor.co.uk think about a more appropriate message.
2. Display your trust badges
A major benefit of joining the BFA is being able to include its logo in your franchisee recruitment marketing. Many prospective franchisees use this (or the lack of it) to form an opinion about your franchise. Membership of other organisations, like Investors In People, can also provide positive associations for your professional standing.
3. Enter the awards
Marketing collateral doesn't come much better than being independently recognised as being the best at what you do. Invest time in submitting strong entries for franchising and trade awards. If you are shortlisted, don't forget to exploit the PR opportunities.
4. Offer case studies
Success stories act as testimonials and what makes these even more powerful is when prospective franchisees can relate personally to a franchisee, perhaps because they are from
a similar background.
5. Provide evidence
Share statistics about how many of your existing franchisees renew their agreements. Be specific about the level of support you provide, the length of your initial training and the investment that has been made in your brand.
6. Prove it
In the US, Canada and Australia, hundreds of franchisors participate in annual franchisee satisfaction surveys. These are independently administered and provide franchisors with insight to improve their franchise system and also unique marketing collateral. Rather than just say how good their franchise is they can prove it by sharing details of the percentage of their franchisees who would recommend it.
Closer to home, Smith & Henderson launched the Franchise Satisfaction Benchmark in June 2011. It works by inviting existing franchisees to complete an online survey about their franchise ownership experience. Franchisors receive a free franchisee satisfaction summary report and can also upgrade to a 20-page analysis of the results. They can use these independent statistics, such as the proportion of existing franchisees that would recommend their franchise, to boost their marketing and instantly win trust.
Within four weeks of the launch of the scheme, 18 franchisors have registered to participate in the benchmark.

Last Updated: 19-August-2011