The importance of good franchise marketing
Article by Gay Turner
Gay Turner PR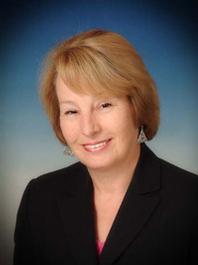 Good franchise marketing has never been more important nor had such a huge impact on the success of franchising.
As franchising expands in an increasingly competitive marketplace – up again by 5 per cent last year, according to the 2011 Natwest/BFA franchise survey – all franchises must make sure that their brands stand out from the crowd.
The most effective way to achieve this is through franchise marketing, applied consistently to promote a business in every aspect of development. After all, how can anyone ever know about a business or what it does unless they are told?
Although this seems totally obvious, it is something that many business owners overlook in the excitement of starting a new venture, franchise or otherwise.
They make no provision for launch activity nor allocate a budget and this can result in their planned "grand" opening being a total flop!
The big advantage of buying a franchise, as opposed to starting something from scratch, is that you are buying an established and recognisable brand that customers already know, representing values they understand.
Successful, experienced franchisors build their networks through franchise marketing, then pass on their knowledge and expertise to their new franchisees.
So, what exactly is "franchise marketing"? Marketing is an umbrella term that covers everything involved in the process of taking a concept to market.
It embraces design and packaging, social media, paid advertising, public relations, websites, direct mail, newsletters, e-marketing, exhibitions and conferences, demonstrations, networking events and special promotions.
With so many options, most people need some guidance and, given the importance of franchise marketing, you need to look carefully at a franchisor's prospectus to see what they're offering.
If marketing is not mentioned in the brochure, remember to ask at the first meeting if it is included in the training.
But, to go back to the beginning: while you are still a prospective franchisee, considering your options and trying to decide which franchise to choose, look carefully at each one's marketing strategies.
What does the marketing plan cover? Is it focused on selling techniques? Does it include social media, advertising, internet promotion, and PR? Does it include web promotion and links? Does it include marketing materials and templates that franchisees can adapt to use locally?
Does the franchisor employ a dedicated marketing specialist in-house, or retain a freelance PR and/or marketing professional, available to help franchisees as well? How familiar is the franchisor with Facebook, Twitter and all the other social media? How much help does the franchisor provide to franchisees? And, what elements of franchise marketing are provided free by the franchisor and which are charged to franchisees?
Good franchise marketing is vital to get your fledgling business off the ground but then you've got to keep interest in it alive. Be creative but discuss any whacky ideas with the franchisor first.
Think too about the importance of direct communication, what to say and how to behave when speaking to customers. Keep marketing activity under constant review, do the things that work well and ditch anything that doesn't.
The franchisor's training is very important in showing the right approach but franchisees must market their individual franchises themselves, with energy and great enthusiasm.
In my experience, two strategies work better than many other things when it comes to creating goodwill and keeping customers – treating people with genuine courtesy and respect and, also, doing whatever you say you'll do, no matter how difficult or inconvenient.
Good franchise marketing also requires some basic common sense. I call this "little things that will make a big difference". Some are:
Paying attention to giving excellent customer service, as well as maintaining the quality and integrity of your brand.
Ensuring that everyone who answers the phone or meets customers face to face is bright, interested, knowledgeable, friendly, and helpful.
Keeping promises – no matter what!
Saying thank you
And, most important of all, smile – a friendly smile is very powerful and achieves so much
Smile even when you answer the phone – it comes across in your voice!
Last Updated: 19-July-2011