Franchising in 2018
Article by Suzanne Melville
whichfranchise.com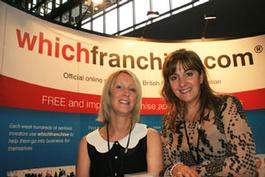 2017 has been an exciting year in the world of UK franchising. Some of the most widely-appreciated developments in franchising during the past year have been the opening of the first UK Tim Hortons store and the announcement of the first UK Denny's diner, which will open later this month. The industry at large continues to thrive, with more businesses deciding to maximise their potential through franchising and existing UK franchises enjoying rapid expansion. As the year draws to an end, those involved in franchising naturally begin to wonder what 2018 may have in store for them.
The changes which are underway in the country's political landscape are naturally at the forefront of many people's minds. While franchising has been able to survive even the most difficult of economic situations, the announcement of Britain's departure from the EU has raised many questions that currently seem unanswerable. However, the fact that most franchises in the UK are UK-based and the resilience of the industry in the past suggests that the negative effects of Brexit on franchising, if any, will be minimal, and a number of other developments are taking place which suggest that any changes in British franchising that happen in the coming year will largely be positive ones.
Multi-unit/ Multi-brand franchising
Multi-unit franchising refers to one franchisee owning and operating several units of a franchised business, typically within the same area or region. While owning a single franchise was traditionally the norm, the multi-unit model has become increasingly popular in recent years and, according to a 2016 report by the Bfa, around 29% of franchisees now run more than one unit. Of those who do own only one unit, one in five plan to purchase another, and more than 50% of current multi-unit franchisees intend to open more.
The advantages that the multi-unit franchising model presents for all parties concerned, including increasing the franchisee's likelihood of being granted a loan and easier management for franchisors, mean that the growth of the model is likely to continue in 2018. A newer concept still, but one which ties in with the multi-unit model, is that of multi-brand franchising. This allows a franchisee to own several different businesses as opposed to (or in addition to) several units of the same business, and allows them to diversify and pursue varied interests. Although the single-brand model is still the most common type in the UK, multi-brand franchising has gained considerable attention recently and may well become more prevalent in 2018.
International franchising
In 2016, 80% of franchise brands in the UK were British-owned and developed. However, this is looking set to change in 2018 and onwards as UK franchises expand into overseas markets, and overseas franchises expand to the UK. The latter has been particularly prevalent in 2017 with many well-known and popular overseas brands, such as Denny's and Tim Hortons, establishing their first stores on British soil. These brands often create so much excitement among the public and generate such a level of media coverage that they often perform considerably better than a new unit of a UK brand offering similar products would do. The strength of the franchise industry in the UK as well as the success of brands like Tim Hortons and Denny's makes the UK a very attractive market to franchisors overseas, and it is likely that 2018 will see the arrival of more popular overseas brands throughout Britain.
Social responsibility
Corporate social responsibility is more important than ever for businesses across the globe, and franchises are no exception. At the heart of many modern franchises is a strong sense of social responsibility which is shown in the range of initiatives they participate in. For example, McDonald's franchisees support environmental protection efforts by organising litter pick-ups in their local areas and help underprivileged young people in their communities by sponsoring local youth football teams. Not only do these efforts make a real difference in people's lives, they benefit the brand by boosting brand awareness as well as creating a positive image of the company in the minds of customers.
Franchisors are increasingly aiming to recruit the next generation of franchisees, and the much sought-after millennial generation is one which takes a great interest in helping their communities and changing the world for the better. In an ongoing attempt to attract this demographic to careers in franchising, it is likely that franchisors in 2018 will continue to maintain or increase their efforts to promote their franchises as socially responsible and ethical.
Continued growth and success
The UK franchise industry is undeniably a thriving one, with around 1000 franchised brands contributing around £15.1 billion to the economy and employing over 600,000 people. An all-time record of 97% of franchised units are profitable, and over half report an annual turnover of more than £250,000. The industry has grown by 10% in the last four years, and now provides 46% more to the UK economy than it did 10 years ago. It's clear to see that franchising is a solid industry in the UK, and having grown every year since the economic downturn in 2008, it has also proven to be remarkably recession-proof – which is particularly reassuring in the midst economic uncertainty that events like Brexit have inspired. With statistics like these, it isn't difficult to believe that 2018 will prove to be another year of success and development for franchisors and franchisees alike.
Last Updated: 19-December-2017