Why Franchise?
Article by Alan Wright
Bio-Rite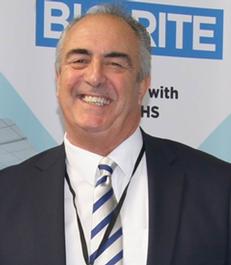 1. Reduced Risk
If you are successful, starting up your own business means you will take home all the fruits of your labour. However, the failure rate for new business start-ups is high – some estimates are around 90%.
On the other hand, the bfa/NatWest annual franchising survey 2016 suggests 97% of franchisee-owned units reported profitability. There is clearly, significantly less risk involved in buying a franchise as the business model is already proven.
2. Financing
One of the main barriers to starting up any new business is financing. Many people are keen to get out of the 'employment rut' and run their own business but initially this does require some capital.
This initial cash injection is needed to set up, to purchase stock or equipment, for a suitable vehicle and marketing for example. Franchising can help overcome this hurdle as many franchisors already have agreements in place with major banks to offer business loans. Because you are buying into a proven business model, lending is much more accessible for most people than when starting out alone. This loan then becomes an investment in your future and factored in as part of your business success plan.
3. Marketing
The next challenge facing any fledgling business is attracting customers. You may have a new and unique idea but not a 'ready market'. In other words your target audience may require some education about your product or services and this costs both time and money.
With franchising on the other hand you are buying into a brand and marketing team where much of this work will have been undertaken already.
For example Bio-Rite as a group has 40 years' experience in the infection control and decontamination marketplace, supplying the likes of the NHS, local authorities and care homes on an ongoing basis.
To re-create the customer awareness we have for our services would take many years even with the knowledge and high demand we have now gained over our time in the industry. Yet, by buying into the franchise both our expertise and reputation with our clients comes as part of the deal. You are buying into a business which is already a success story.
4. Business skills
Training can be another challenge when starting up alone. You may have some knowledge of your chosen sector but it is unlikely, unless you have been self-employed previously, you will be across every aspect of running a business.
The skills needed are often varied and can range from HR, marketing, sales and accounting not to mention the actual function of providing a great and efficient service to a growing customer base. When purchasing a franchise all training is provided to cover every area of running the franchise.
5. Support
Ongoing support is also a key benefit of franchising. So from the basics of forgetting how to calculate your VAT to help with landing that big new contract, then your franchisor will have the resources to assist and will be just a phone call away.
This enables franchisees to 'shortcut' and overcome common challenges, so they can focus on the day-to-day business fulfilment, in other words getting the job done!
6. Industry Expertise
Unless you are moving to set up on your own in an industry you have just come from, you may not have the expertise to fulfil customer expectations or your skills may be out of date.
If you are newly qualified, there will be a learning curve and without the backing of an established brand this may leave you vulnerable to competitors.
Franchising offers the opportunity to share a knowledge base. For example: the healthcare decontamination sector has seen rapid growth in recent years. Challenges faced by healthcare providers are only set to continue as they struggle to cope with the increasing threat from infections such as MRSA, C.Difficile or Norovirus and this offers an attractive market opportunity. However, without the correct knowledge and equipment it would be impossible to set up a decontamination business to service client needs safely and effectively.
Bio-Rite staff share their many years of experience to train our franchisees to provide services and equipment that comply with all infection control guidelines from our ISO9001 accredited base in Hampshire.
7. Why Franchise?
There are numerous advantages to franchising compared with starting out alone. As a result according to the most recent bfa/NatWest survey the total number of people employed in franchising in the UK has grown to well over 600,000, which is an increase of 70% over the past 10 years.
The industry is expanding because people are buying into established businesses that are already proven, taking the risk out of becoming self-employed.
To find out more about Bio-Rite and their franchise offering, click here.
Last Updated: 31-August-2016