The benefits of attending a Discovery Day
Article by David Paulson
TaxAssist Accountants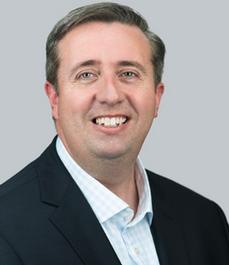 Once you have had a good look through all the variety of franchises that there are out there, and decided what's right for you, the next step is to give the franchisor a call, to have an in depth chat about what taking on that franchise entails and whether it matches your aspirations and skill set. If the call is positive, the next step would be to attend an open day or 'Discovery Day' as they are more widely known in the franchising world.
These days are an opportunity for a group of potential franchisees to meet with a franchisor to learn more about a particular franchise, and they are normally held at regular intervals throughout the year. It is standard practice for a franchisor to request a CV and/or an application form ahead of booking onto the day.
What to expect
A discovery day provides an opportunity for a potential franchisee to assess whether a franchise is right for them and vice versa. It is very much a two-way process.
It should be remembered that a good franchise should be very selective on who they recruit into their network, as the strength of the network very much depends on the strength of its franchisees.
Normally hosted at the franchisor's Head Quarters, but sometimes held in venues such as hotels or conference facilities around the country, discovery days usually last most of the day and consist of presentations, questions and answers and sometimes an individual one to one meeting.
The benefits of attending
Discovery days are a fantastic opportunity to assess whether a franchise and the people running the operation offer the right opportunity for you. Read the franchise's website and literature carefully before your trip, and think about some pertinent questions that you can ask on the day.
Your questions along with those of your fellow guests will aid you greatly in your decision making process. You will find that it also stands you in good stead with the franchisor if you have already carried out a certain amount of research before your visit, so that you are not asking basic questions that the literature already answers.
Take your time
There should be no pressure to sign anything on your discovery day. Be wary of any franchise pressuring you to make a decision there and then on the day. You need time to conduct further research, prepare a business plan and look into raising finance.
A good franchise should also provide you with a full list of its franchisees for you to contact, and it is recommended that you contact half a dozen or so of the network's existing franchisees for feedback, before you make any firm decisions. It is often the case that a second meeting with the franchisor will be requested in any case, which will provide a more suitable opportunity to finalise arrangements for joining a franchise.
Get support
Discovery days offer a window into the franchise, allowing you access to the Support Centre, the staff and Directors that run the franchise and access to specialist advice and support for those that want to take their interest further.
Take a life partner along with you so that they can share in the learning about the franchise you are considering joining, or a guest who can help you assess the pros and cons. Make the most of the day by listening carefully and making sure your questions are answered and then take some time to continue your research.
To find out more about TaxAssist and their Discovery Days, complete the following form.
Last Updated: 12-August-2016