Finding a franchisor who shares your values
Article by David Spackman
Newton Fallowell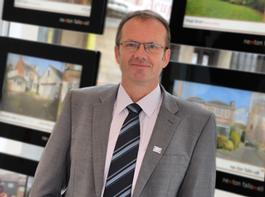 Franchising's contribution to the UK economy grew by 20% between 2008 and 2013 according to figures from the British Franchise Association (bfa), which suggests that the sector's year-on-year expansion has not faltered throughout the economic downturn.
Predictions of successful growth continue and as more and more franchising opportunities become available, recruitment is said to be the single biggest ongoing challenge for franchisors, with figures from the BFA saying that it takes 250 leads and 25 interviews to sign up one new franchisee.
For a potential franchisee, that may sound like the sector is a potential lion's den, with franchisors eager to outdo each other in selling their brand. But in my experience, it's as likely to be the franchisor ending the discussion, as they work to protect their brand by filtering out unsuitable applicants.
Certainly, I like to sleep at night, so however keen a potential franchisee may be, if they exhibit major gaps in their expertise, and I am dubious as to whether they'll make a success of it, then I am quite prepared to say 'no'.
So what should you look out for in a good franchisor, and how can you protect your interests as you conduct your search?
#1 First, look for a credible franchise.
The British Franchise Association (bfa) is a good place to start, as any franchisee that's listed will have had to open themselves up for assessment to get the bfa kite mark.
#2 Look as widely as you can.
Search for customer reviews about the brand, see if the internet throws up any history that puts a different complexion on the company and, if you can, speak to the competition and see what they say.
#3 Visit the franchise.
Once you've assessed the candidates and drawn up your shortlist, then it's essential to eyeball those franchises.
Do not consider going with someone you haven't actually visited.
In these days of virtual services, a telephone line and office address is no guarantee of substance. You need to see the bricks and mortar of your franchisor and sit across the table from the people you will be dealing with.
#4 Consider a territory which suits you.
Don't be tempted to be selective simply on the grounds of it suiting your geography, either in terms of the territory available, or for making initial assessment visits.
When it comes to choosing a territory, make sure you're not being foisted off with a territory that suits the franchisor, but doesn't suit you. Does it support your family and lifestyle choices, and, most importantly, does it have the potential you're looking for.
You should always thoroughly research the territory, including a comprehensive assessment of your competitors, using mystery shopping where possible. But you should expect your franchisor to be helping you with this, as they have been involved in the same process many times before. It should be just as important to them as to how strong the territory is, as your success also feeds their future growth.
#5 Talk to franchise owners.
It's vital to get out and talk to existing franchisees on the ground.
Ask them questions, see how they operate, and see how they reflect the brand values as you perceive them. Joining a franchise means you are joining a family that's made up of all those other franchisees, as well as your franchisor.
Be very nervous of a franchisor who does not offer to set up meetings for you with existing franchisees, or tries to engineer such meetings. There will always be good and bad feedback, but you should be encouraged to speak with them and find out all their experiences, warts and all.
#6 Look at the franchise's finances.
Then get out that toothcomb to go through the budget figures and cash flow forecasts that the franchisor has given you.
Challenge the basis of their assumptions and ask difficult questions.
If they say "you can expect to sell X units per month", ask if you can expect to make that from the outset, or is it more likely to be two years down the line, and how many of their existing franchisees sell that many.
Knowing what the 'average' is can be deceptive, not because the figure is anything other than entirely accurate, but because it's made up of lots of highs and lots of lows.
My decision on whether to take on a new franchisee will also be affected by their financial position and how much they need to raise. If they are intending to re-mortgage their home to raise the franchisee fee and working capital for the first year, then I want to be sure they have the ability to generate the return they need.
#7 Consider the financial advice you receive.
See how the franchisor advises you on the funding of your franchise.
If you need finance, do they refer you to their contacts in the specialist franchise division of the bank, or do they leave you to struggle at local branch level.
If you have the ready cash, or can raise it personally, do they offer advice on weighing this up against other options, such as business loans where costs can be offset against business profits?
In the same vein, be wary of a franchisor who does not help you work out how much it will really cost you to set up and get the business running, as different territories and different funding requirements can have a major impact on start-up costs.
#8 Understand the kind of support you will receive
And finally, ask how the franchisor will be supporting you in future and how you can share knowledge and benefit from the experience of other franchisees.
Is there an annual conference or regular get-togethers, is there an online forum? What marketing support will be available and what financial expertise is there for you? Answers to questions like this will show how much they're investing in helping you succeed into the future.
To contact David and his team about their franchise expertise or to ask more about their franchise opportunity, click here.
Last Updated: 07-June-2016