How to exhibit effectively for franchisee recruitment
Article by Sarah Carlile
Coconut Creatives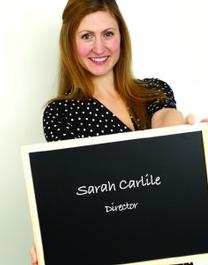 Planning is key to your success at exhibitions. How can you meet targets or give your team clear goals if you don't plan in advance?
You need to know how many prospects you need to speak to each day to get a return on investment, how you're going to approach prospects and what you're going to tell them!
Make sure your team members all know exactly what each of them needs to achieve each day and exactly what they need to tell your prospects to ensure that you're all singing off the same hymn sheet.
We strongly advice giving each of your team members a target for each day. Telling them they need to speak to 20 leads over a two-day show can be daunting, but by giving targets of five leads before lunch and five after each day is much more motivating and more likely to get you the results you're looking for.
Calculating how many leads you wish to gather prior to the show will help to give you and your team much clearer guidelines.
SMART Collateral on stand
As another part of your preparation for exhibitions you should carry out a full review of your collateral and leads process.
By finding out what motivated your existing franchisees to buy into your franchise, you can perfect your collateral to ensure that it reflects the same motivations.
This collateral will be displayed on your stand and should be reviewed before every exhibition to ensure that it matches with what you want to tell prospects and what they want to know.
At the end of the day, prospects will return home and review the franchise opportunities they have seen throughout the day. If your collateral is unclear or poorly produced, they may discard your franchise opportunity and move onto your competitors.
Maximise your exposure with public speaking
Adopting a system of attracting prospects to your stand in a non-threatening way is the best method for success at exhibitions.
You could arrange a speaking slot with the organisers of the show to help direct prospects to your stand or schedule regular speaking slots on your own stand to attract interest.
This allows prospects who are unsure about what you do and who are not ready to speak to a team member to find out more about you and make an informed decision.
Utilise your existing network
Prospects like to speak to other people who have already experienced their current situation so having a customer or franchisee on your stand is also a great way to engage with prospects and help to build trust between you.
Ask your franchise network if they wouldn't mind helping out at the odd exhibition. Bear in mind that they're taking time out of their businesses to help you so offer them something in return.
Follow up effectively
You attend the show, meet your targets and pack up, job done, right? Wrong! Much of the hard work starts when you return to the office.
The leads generated at the exhibition must be followed up quickly and efficiently to maximise your chances of conversion. An eye-catching email or personal telephone call will usually be sufficient to remind prospects they met with you and to make sure they remember you before your competition beats you to it!
This will help you and your prospects get to know each other a little better and help you both to make a measured decision on whether or not you're right for each other. Pull them through the recruitment process by informing them of upcoming discovery and open days.
Once you have returned to the office and you have a better idea which prospects you will be taking further through the process, work out a rough return on investment plan.
This will help you to evaluate how successful the show was and whether it's worth a return visit in the following year.
If exhibiting is not meeting your expectations for your franchisee recruitment goals, our next 2016 workshop titled 'Exhibiting and speaking effectively for franchisee recruitment' is taking place on 14th July. Please contact us on 01725 511 673 or info@coconutcreatives.co.uk to book your place or find out more.
Last Updated: 01-June-2016