Cash is King to avoid the dangers of overtrading
Article by Richard Holden
Lloyds Bank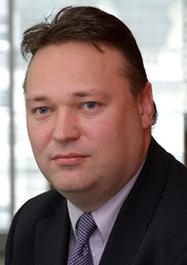 If you had a magic wand would you wish for your business to significantly increase its sales? That could be your downfall!

There is an age old problem known as overtrading that creeps up on you just when sales are growing rapidly. Overtrading means selling more than you can handle as a business, and occurs when a company has insufficient working capital to sustain its level of trading. This can happen even in profitable businesses, and often occurs when companies expand their own operations too aggressively. Overtraded companies can eventually face liquidity problems and run out of working capital.

Typically, overtrading sneaks up on you when your invoices are being paid late or when sales grow too quickly. You think your business is trading extremely well, then you suddenly find you no longer have cash in the bank to pay your suppliers, or enough working capital to pay wages and bills and rent, even though you have sold more than enough to cover your costs.

Rising economic optimism may result in some businesses overreaching themselves, and ending up with serious cashflow problems. Running out of cash causes too many promising start-ups to fail, and the most tragic thing is that cashflow difficulties are often avoidable. You just need to know how to get it right.

Overtrading Example
You have a starting balance of £5,000 in your bank account
You sell your product at £50 and it costs you £25 from your supplier, resulting in £25 profit per item
In week one you sell 60 items generating you £3,000 sales and £1,500 potential profit
Your supplier delivers in one week but requires cash on delivery
You pay your supplier £1,500 for the first order and deliver to your client who wants payment terms of 14 days so you raise an invoice of £3,000 and wait to be paid
In week two you sell a further 120 items generating sales of £6,000 and potential profit of £3,000
Your supplier delivers the second order and you pay them £3,000 and release the goods to your client raising invoices for a further £6,000
In week three you sell 160 items generating £8,000 turnover and potential profit of £4,000. You celebrate a record sales week – things are going great right?
Now here is your problem. Your supplier wants paying £4,000 before they deliver the next order, but you only have £500 left in your bank account. You don't have enough cash to pay your supplier even if your client pays the week one sales invoice of £3,000 on time.
You have actually sold £17,000 of goods with potential profit of £8,500 but due to overtrading have run out of working capital.
Remember CASH IS KING!

Effective debt management and credit control can help you avoid overtrading, by ensuring that you get paid more efficiently and have the cash to pay suppliers and staff.

You should also think about adopting some changes to your business practices. One way you can help prevent overtrading is by keeping a tight control of the money you have going out of your business. You could also consider:
Producing regular cashflow projections
Ensure your budget reflects seasonal sales variations
Injecting additional capital
Reducing the amount of product you hold in stock
Reduce how long you hold stock for
Renegotiate better terms with your suppliers
Reduce the amount you personally draw from the business
Leasing your assets or buying them on hire purchase (HP)
Negotiate staged payments or deposits for services/products you offer
Raise your invoice immediately and be clear about your payment terms
Implement a system to chase payments, from gentle reminders through to firm warnings
Offering discounts to customers who pay invoices earl, but keep in mind your profit margins
Regularly check existing customers credit ratings and their payment history
Cut costs and be more efficient

Crucially, you need to watch out for the key overtrading warning signs which may include payment terms slipping, increased use of your overdraft facility, regularly paying your suppliers late and the drop in quality of your goods or services.

Invoice discounting is an effective solution to overtrading. It involves borrowing cash against your invoices, while staying in control of debt recovery. Factoring is a similar funding option, but involves the funding provider directly recovering your customer's outstanding debts. If you think your business is in danger of overtrading, speak to your bank manager as soon as possible to find the right solution for you.
Last Updated: 19-April-2016