First steps - right to work
Article by Lindsay Parkinson
Avensure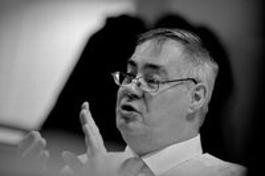 Following on from their recent selection for interviewing article, Lindsay Parkinson Avensure, looks at the next step, covering in this article who has a right to work, job offer and contracts of employment.
In the most recent article we covered selection for interviewing. Here we are going to cover:
Right to work in UK
Job offer
Contracts of employment
Right to work in UK
Each potential employee will be required to demonstrate that they are eligible to work in the UK, without exception.
If you go to https://www.gov.uk/check-job-applicant-right-to-work this will help you establish an individual's eligibility to work in the UK online.
As the employer, you have a duty to establish an individual is eligible to work and this must be undertaken prior to employing them. You will be required to take copies of documents provided by the individual, and store them securely.
Failure to undertake checks may result in civil penalties up to £20,000 being imposed on the business per illegal worker. Furthermore, if you knowingly employ an illegal worker then this carries a possible custodial sentence of up to 2 years.
You should consider adopting the following good practices:
1. Build the checks set out above into your recruitment procedure and implement them in a way which is not discriminatory
2. Check documents before an employee starts work and make the production of such documents a condition of employment
3. The best way for directors to protect themselves and the company from liability is to have a central recruitment policy, endorsed and monitored by directors, which details the checks to be carried out and requires those responsible for recruiting to carry these out. The policy should state that employees may be disciplined for not carrying out the relevant checks and summarily dismissed for knowingly employing an illegal worker.
4. The implementation of the policy should be reviewed and monitored regularly. Provided good records are kept directors, officers and managers should be able to show that they did not consent to the employment of an illegal worker.
5. Record keeping is very important in proving that you have checked the relevant documents and carried out the required verification and copying. If you cannot produce a record of having carried out a check prior to recruitment you will be treated as having carried out no check at all and the full penalty will be payable.
You also need to consider when someone's right to work is due to expire, you need to ensure that checks are undertaken on an ongoing basis and that the individual's right to work remains intact. There is no excuse for failing to do so as an employer.
In 2012 one of the big supermarket chains was fined £115,000 for having 23 staff breach the terms of their student visa by working between 50 and 70 hours per week. Do not think you are too big to be caught or can outwit the UK Border Agency.
Job offer
Once you have identified the successful candidate, you can make a job offer verbally. This should outline salary hours of work, location and subject to references in the first instance.
Confirming the offer in writing is the most appropriate way forward and have the individual confirm acceptance in writing.
There are many variations in what you should include, here is a selection:
Location of work
Number of days to be worked
Salary
Hours of work
Rest Period
Probation period - would suggest 6 months
Evidence demonstrating you are eligible to work in the UK
Mission/Goals of Business – Job description and key targets for role
Two copies of the contract of employment
Details of Two references – one should be the previous employer
Written contract of employment
A written contract of employment is important because it protects you as a worker and clearly states what you can expect from your employer.
It is not always essential to have an employment contract in writing – a verbal agreement can still be legally valid – it is far better for you to have an employment contract in writing.
It is a legal requirement for and employer to give their employees a 'Written Statement of Employment' if they are to be working for them for at least one month. This should be given to the employee within the first two months of the start of their employment.
This statement should include:
employer and employee's name
date on which employment began
the date on which your continuous employment began (taking into account any employment with a previous employer which counts towards that period)
salary
when you will be paid
your hours of work
your holiday entitlement (and whether this includes public holidays)
the length of notice you and your employer have to give if you leave or are dismissed
how long your job is expected to continue, if it is temporary
any agreements between your employer and a trade union that affect the terms of your employment
pensions
who to complain to and how to complain if there is a grievance
A written statement need not include information about sick pay, disciplinary and grievance procedures. However, an employer is legally required to have this information printed somewhere that employees can easily access it, for example in an employee handbook.
As the employer, if you fail to issue written terms within two months of employment, then the employee can pursue a complaint at Tribunal and can be awarded 2 or 4 weeks compensation.
The next article will cover Managing employees in probation periods and performance management.
Last Updated: 06-April-2016