The hidden costs of buying a franchise
Article by Richard Holden
Lloyds Bank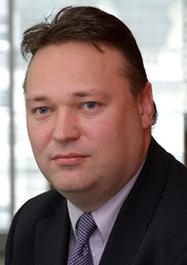 It is understandable why so many people are looking at franchising as a route into self-employment. But do you know the true cost of starting a franchise? In this article, Richard Holden, Lloyds Bank, helps to identify what costs you need to know in order to get the true price of a franchise.
Franchising, as a route into business, is a viable option for many entrepreneurs. Investment in a tried and tested business model with the initial training and ongoing support from the franchisor, who knows the business model inside out, is a compelling reason to choose a franchise rather than starting your own business independently from scratch.
Established Brand
When you also take into account that an established brand name will attach customers from day one and a network of franchisees covering the UK provides the opportunity to pick up national account work and negotiate better terms with suppliers, then franchising becomes even more attractive.
The clinching argument to support franchising over starting up your own business independently is that the failure rate for franchisees is considerably lower.
Requires Tenacity
Franchising is not a get rich quick scheme and thorough research is necessary before making any commitment to invest.
Running any business, even with the backing of a franchise, will take a lot of energy, commitment and hard work for you to succeed. Research is the key to finding the right franchise opportunity to suit you.
Due Diligence
There are many places to research franchise opportunities, however it should be noted that it is not always clear what the true investments costs are.
There is no standardisation across the franchise media regarding advertised investment levels, which can be confusing.
You need to know the likely total investment costs including all tools, equipment and working capital needed.
Ask the franchisor for a full breakdown of the investment plus the ongoing costs.
Legal Agreements
When you've selected your chosen franchise you will be asked to sign a franchise legal agreement.
These contracts are lengthy and are rarely written in plain English, so it is essential that you get the agreement checked and explained to you by an experienced and reputable franchise solicitor, preferably someone who is affiliated with the British Franchise Association.

The legal agreement will set out all the ongoing costs however some of these are not always entirely transparent when you are first researching the franchise opportunity. You will usually know what the Management Services Fee will be and that there will be a contribution to a national marketing fund but some of the other costs you may encounter may be less obvious.
These may include a mark-up on any goods or services that are provided to you by the franchisor, a commitment to spend a minimum amount of turnover on local marketing, a commitment to purchase a minimum amount of product from suppliers, software licence fees, vehicle leases, additional training fees, charges for new business leads, bookkeeping services, central invoicing and payment collection and licence renewal fees.
Be alert to fixed management services fees or where there is a minimum amount payable to ensure that these are set at reasonable levels.
Support and Guidance
It is right that the franchisee should be paying for the support and guidance they benefit from to help them grow a successful business in their chosen location, but be aware of all of the upfront and ongoing costs before you make a commitment to invest.
You don't want any nasty surprises when you are up and running. Franchising only works if both the franchisor and franchisee can make a reasonable living from the business.
Most franchisors do provide transparency once they know a potential investor is genuinely interested in buying into the franchise, however make sure you fully understand the commitment you are entering into.
International Brand Investment
If you are investing in an international brand which is operating in the UK under a master licence remember that the master franchisee is likely to be paying a portion of your licence fee and ongoing management services fees back to the franchise brand owner.
Your initial costs and ongoing fees are therefore higher to reflect that this additional party, based overseas, will want their cut as well.
Conclusion
Franchising remains a less risky route into self-employment and offers potential investors a wide range of opportunities across many different industry sectors and varying investment levels.
It is likely that there is a perfect fit for you out there, but there is no substitute for methodical research and understanding the true costs before you commit to your chosen franchise brand.
To contact Richard to discuss your franchise finance question for free, please complete the short form here
Last Updated: 09-May-2016