Selecting the right people to work in your franchise business
Article by Lindsay Parkinson
Avensure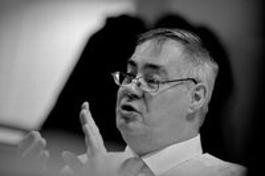 Well I have done it…It has been my life-long dream to take on the franchise, but where do I start? There are so many things to consider before I open the doors for the first time under my management. I need to know what the key issues are going to be moving forward.
It all looks fairly simple from a strategic level, but I need to integrate the people aspects with all other tasks I need to complete to ensure a successful launch. And, as we all know, people are unpredictable. The key elements are quite simple…
Hire the right people
Issue contracts of employment
Issue an employee handbook
Manage performance
Hiring the right people seems easy right? The detail makes it more complicated, but making it very simple and breaking it down to a number of key activities:
Defining the role
Managing the application and selection process
Making the appointment
Managing performance
Recruitment process
I want the best people in order to promote my brand, I will need to make sure they are professional, understand the products and are able to upsell the business to customers, to enhance their experience and further promote the services we will provide.
In order to ensure consistency in your recruitment and selection practices, the following steps provide a framework to follow in order to attract a talented and diverse pool of applicants. Let me break it down into steps so it's easier and you can see key points.
Identify vacancy and evaluate need
Recruitment provides new opportunities for businesses/departments to align staff skill sets to initiatives and goals, and for business, department and individual growth. Proper planning and evaluation of the role will lead to hiring the right person for the role and team.
Essential job activities
Essential job activities describe the duties and responsibilities of a position. A job function is considered essential when the performance of the function is the purpose for the position.
Typically, an essential function occupies a significant amount of time of the employee's time and requires specialized skills to perform. By accurately describing the essential functions of the job, job seekers will have a clear understanding of the role and your expectations for performing them.
When developing essential functions for the position the following should be noted:
Functions of the job which are critical for the position are arranged by importance and percentage of time spent
Complexity level and authority for the role should be described to help attract the appropriate level of qualified candidates
Essential tasks listed should be inter-related to the accomplishment of the essential function.
Job description
A job description is at the heart of a successful recruitment process. It forms the basis to develop interview questions, interview evaluations and reference check questions.
A well-written position description:
Provides a first impression of the business to the candidate
Articulates responsibilities and qualifications to attract the best suited candidates
Provides an opportunity to clearly articulate the value proposition for the role
Serves as documentation to help prevent, or defend against, discrimination complaints by providing written evidence that employment decisions were based on rational business needs
Improves retention as turnover is highest with newly hired employees. Employees tend to be dissatisfied when they are performing duties they were not originally hired to perform.
Identifies tasks, work flow and accountability, enabling the department to plan how it will operate and grow
Assists in establishing performance objectives
Is used for career planning and training by providing clear distinctions between levels of responsibilities and competencies required
Attracting a talented diverse applicant pool
Once you have identified the position purpose, essential functions and qualifications, you will want to go back and review the description.
Is it written to attract an individual who is a top performer? Does it describe the inclusive culture of your organization? Marketing the job to a diverse audience is just as important as accurately describing the role.
Minimum requirements
The minimum requirements or "basic qualifications" are those qualifications or criteria which was established in advance and advertised to potential applicants:
They must be relevant and relate to the duties and responsibilities of the job (e.g., should not list driving requirement if not part of responsibilities or duties of the job).

"Soft skills" can be required qualifications (e.g., communication/collaboration) and will vary among applicants
Not be absolutely ascertained in resume
Be evaluated in interview

Can be position/department specific (e.g. valid driver's license)
Can be assessed by reviewing the resume
Must be objective, non-comparative and business related:
The minimum requirements should support the accomplishment of the essential function.
Listing too many skills as requirements significantly limits your applicant pool and selection. It is recommended no more than 3-5 "hard" job skills (e.g., Bachelor's degree, 5 years accounting experience, experience in accessing and retrieving data from financial systems using PC based tools and other "technical job skills") in addition to the "soft skills" be listed depending upon the level of the position.
Preferred qualifications
Preferred qualifications are skills and experience preferred in addition to basic qualifications and can be used to narrow down the pool of applicants.
These preferred skills, knowledge, abilities and competencies can describe a more proficient level at which the essential functions can be performed such as prior experience with corporate/institutional event planning (prior experience in a related area can be preferred) and knowledge of applicable policies and procedures (prior experience within the Business system can be preferred).
Advertising
Advertisements should be clear and indicate the:
requirements of the job
necessary and desirable criteria for job applicants (to limit the number of inappropriate applications received)
the organisation's activities
job location
reward package
job tenure (for example, contract length)
details of how to apply and the deadline.
Length advertised dependent on the type of role and
Other ways to attract applications include building links with local schools, colleges and universities, working with local jobcentres and holding open days. The list is not exhaustive, but tailor your advertising to the role.
Click here to find out more about the services of Avensure
Last Updated: 16-February-2016