Top tips for promoting your franchise business
Article by Sarah Carlile
Coconut Creatives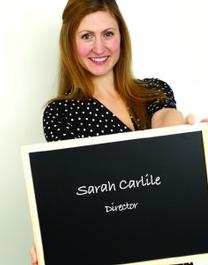 One of the main advantages of buying a franchise business is the backup, support and brand name you receive for your investment.
Although your franchise brand may be well known, unless you're running a McDonald's franchise, you will still need to market your franchise in your local area to let people know who you are and what you do.
Marketing will help you push your business and make sure those all-important customers keep coming through the doors.
Marketing encompasses a range of activities that must be undertaken to promote your business. The type and number of activities you undertake will vary depending on your market, business and product or service. Here are just a few of our top tips for promoting your franchise business.
Understand your customers
The first step in any marketing strategy is to get to know who your best customer are, what they like and their habits, and target similar people.
15% of your best customers account for 55-70% of your total sales. That's a huge proportion of your sales and you need to make sure that not only are these customers kept happy but that the 15% continues to grow. Once you have defined your target audience, you can ensure that you're not spending time and money on marketing activities that do not communicate the right message to the right people.
What does your franchisor have to offer?
Your franchisor has spent years refining their business model and sharing it with others to help them build and run successful businesses.
Everything they know about the business is written down in the operations manual which should also have a marketing section. It is important that you keep referring back to this as many of the methods outlined can be translated to your own local area.
The franchisor is also there to help you if you're struggling with the marketing for your business. Once you've drawn up a marketing plan, send it to them to see if they have anything they can add or give you any advice. Make the most of the marketing team at Head Office and the materials they produce to support you.
Social media
The power of social media in business cannot be underestimated. Social media is transforming the way businesses sell their products and services.
A recent study by the Internet Advertising Bureau revealed that nearly 80% of consumers would buy more often in the future because of a brand's presence on social media. Social media is a great channel to engage your customers and provides a free method for letting people know who you are and what you do.
Reviews from existing customers
Reviews from your existing customers are a great way to promote your franchise and let people know how good you are at what you do.
People are more likely to trust reviews and personal recommendations from other people. By asking your customers to leave a review either online or in written form so that you can use it on your marketing collateral, means that when people look you up to decide whether or not to use your product or service, you've got glowing reviews that will help them decide if it's right for them.
Find out more about Coconut Creatives and how they can help you market your franchise business
Last Updated: 03-February-2016