Why franchise your business?
Article by Andrew Perkins
Ashfords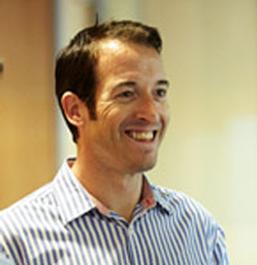 With the British Franchise Association reporting records growth levels within the franchise sector it seems that franchising has never been so popular, but what motivates a business to expand into the franchise market and what are the considerations it needs to have regard to? Andrew Perkins, a Partner in the Franchising Team at law firm Ashfords LLP, takes a look.
Why franchise? There are a whole host of reasons why businesses choose to grow through a franchise model rather through traditional expansion. Some are obvious and others more subtle:
Ability to expand business more rapidly - growth through franchising is often far quicker and more achievable than self funded and managed growth. A businesses own resources are normally limited and access to funding is not always easy. The management time expended on growing and opening new outlets is considerable. In a franchise model that capital input is provided by a third party and the lion's share of the time invested in the growth is the time of the franchisee and its staff. The rewards from franchising is usually a share of the franchisor's turnover, but those limited rewards often represent a better return on time spent/money invested that the mainstream business that the franchise is based upon.
Improvement of 'brand value' - the more visible a brand is, the more value it normally commands. The improvement of the brand position is of benefit to all involved in the network - but particularly useful if you are the brand holder
Bulk buying power and creation of improved supply chains - if a business expands through a franchise network which provides for purchase through nominated supply chains then the franchisor will normally be able to secure better deals by reason of its bulk buying power - this not only benefits the franchisees, but also the underlying businesses and/or franchise outlets operated by the franchisor. There might also be over riders and other rebates available to the franchisor for directing purchases through the supply chain.
Economies of scale - in a similar way economies of scale achieved through the collective network may allow certain costs to be shared and economies of scale to be achieved. This is particularly so of fixed price services shared across a wider and wider network e.g. sharing of Head Office costs, sharing of IT and HR support, etc.
Franchise premiums and income streams - most significantly the franchisor benefits from new income streams in the form of franchise premiums (paid on the grant of new franchises) and management service fees (MSF) payable on an ongoing basis during the period of the franchise. Other income sources can include commission payable upon the transfer of franchises and marketing levies.
Benefits of knowledge/development derived from franchisees - franchising is a two way process. Often Franchisors will find that they benefit from ideas, development and improvements identified and made by members of the franchise network.
Increased value of core business - most Franchisors will normally have an underlying 'core' business upon which the franchise concept is based. The value of that business will usually increase as a result of the growth of the franchise network and it may well prove easier to sell that business by reason of the brand strength of the franchise offering.
Ability to re-acquire franchised outlet to develop core business - often overlooked, but potentially very valuable - is the ability (in many franchise agreements) for the franchisor to acquire the franchisee's interests in their franchised businesses in the event that they decide to retire or sell. The incorporation of 'right to purchase' provisions in the franchise agreement can give the franchisee a long term ability to expand and grow the underlying core business.
However, potentially franchisees should not overlook that all of these benefits come at a price:
Time commitment - the time to set up and launch a franchise is often underestimated. Time and resource needs to be invested into the development of the franchise system, the documentation of policies and procedures and the preparation of manuals and handbooks - many potential franchisors choose to engage franchise consultants to assist them in this area. The interviewing, selection and training of new franchisees is also a time consuming process and eats into the time the Franchisor would normally spend within their own core business
Ongoing commitment - The work doesn't stop once the new franchise is launched. A commitment to ongoing training, support and guidance for the new franchisee is an important part of the 'package'. In the early stages of a new 'launch' franchisors can expect to spend a good deal of their time and resources to assisting the new franchisee and to providing day-to-day support to them.
Costs of launch - it will be necessary to engage professional input to establish a franchise offering. Lawyers will doubtless be engaged to draft the franchise agreement, accountants may be commissioned to prepare forecasts and business models, there will likely be IT systems and structures to put in place as well as websites, printing and stationary, signage and clothing design, etc, etc. The extent of input will depend very much on the state of the core business on which the franchisee is based. Many franchisors operate a 'pilot' franchise to 'iron out' difficulties at an early stage and to ensure that the franchise model can be delivered in a practical and smooth way.
Policing, management and collections - once the franchise is up and running there is a need to police and manage performance and to collect income - whilst the collection of income is principally what the franchise is about it, will still require time and resource to achieve.
Distraction - above all the operation of a franchise network is a significant distraction form the core business. Franchisors who believe they can simply sell a franchise, walk away and enjoy an income stream are often disappointed. Successful franchising requires a degree of commitment and support for the franchisees to flourish - however experience suggest that those franchisees who commit to a supportive and valuable collaboration are usually those who enjoy the most success.
The message to those considering franchising as an option is to think long and hard and to take good advice - franchising can be an excellent route to growth - but generally it is not a short cut to it.
Andrew Perkins is a Litigation Partner at Ashfords LLP where he heads up the Dispute Team within the Firm's Franchising Department. To contact Andrew:
a.perkins@ashfords.co.uk
+44 (0)1392 334112
Last Updated: 25-September-2014