How to avoid identity fraud
Article by Richard Holden
Lloyds Bank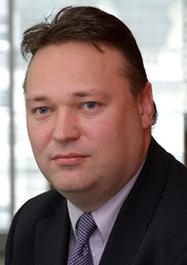 Identify theft and fraud is a rapidly growing problem in the UK and it can have a devastating impact on unsuspecting individuals who apply for finance.
Identity fraud is where someone uses the identity they have stolen to commit a crime, such as applying for credit with the stolen identity.
It can take a long time before you spot that you are a victim of identity fraud, and it can also take a long time to recover from it.
Anyone can be a victim of fraud, but you can take a few simple steps to protect yourself.
Shred or destroy documents that contain personal information before throwing them away
Read all bank and credit card statements regularly to check for suspicious transactions
Report theft as soon as possible
Never disclose your personal information to cold callers without verifying them
Don't disclose too much personal information on social networking sites
Register to vote at your current address
Redirect your mail via the Post Office if you move address
Never write down or share passwords or PINs
Don't use the same password for logging into all your sites and change them regularly
Check your Credit Report regularly
By following these simple steps you can prevent fraud destroying your personal credit record. You should start addressing past problems straight away so that you will be in a position to apply for financial assistance from a bank when you find the right franchise opportunity for you.
Richard Holden, Head of Franchising Lloyds Banking Group
To contact Richard to discuss your franchise finance question for free, please complete the short form here
Last Updated: 01-February-2016