Mistakes to avoid when buying a franchise
Article by Anthony Round
Papa Johns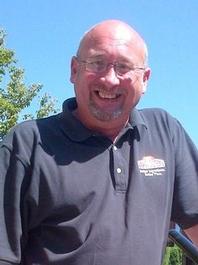 There are many successful franchisees in this growing industry. However, to join their ranks, like buying into any investment business, you need to do your homework! Making the break from employment to running your own enterprise needs plenty of thought and research.
Anthony Round, Business Development Manager, Papa John's looks at the mistakes to avoid when choosing a franchise business opportunity.
Industry
Don't pick and industry you are not interested in or inspired by! Motivation is a key component of doing well in business and so selecting a sector which you think you will enjoy and you are keen to work in will contribute to your long term success.
A Big Idea
Don't get drawn into an exciting yet unrealistic idea. If its sounds too good to be true it probably is! Look for an established franchise brand with a proven business format and many successful franchisees who come from all walks of life. If they can succeed then you are more likely to be able to make a good living too.
Skill Sets
Don't select a franchise which doesn't match your skills. You may not need to be experienced in the particular industry sector, as full training will be provided, but if you know the franchise needs sales skills and you are good at admin then this may not be a great match-up. Be honest about what you are good at and also about your shortcomings (we all have them!) and this can help you find the right opportunity.
Research
Knowledge is king. You must know what you are getting into when buying a franchise! However, simply believing what you are told by a franchisor trying to sell you a business idea is not enough. Talk to franchisees and spend time working with them to find out what it's really like on a day to day basis. Research the franchise opportunity fully. If you have any doubts in your mind, you have not completed sufficient research!
Facts and Figures
Avoid assuming that estimated income will be actual income. Expect to see the accounts of a similar sized franchise and go through these facts and figures with an independent accountant to make a realistic assessment of likely earnings. You may require a business loan to purchase the franchise and being able to set out a realistic forecast based on real income and expenditure figures as part of a business plan will help secure funding and budget for the future too. At Papa John's we like to see franchisees run a sensitivity analysis on the financials, other words a best, average and worst case scenario so they fully understand their position.
Advice
Don't ignore professional advice from franchise consultants, solicitors and accountants. For example you must get your franchise agreement checked by a franchise solicitor so you know what you are signing up to.
Easy Pickings
Running any franchise, like any business is hard work. Don't assume you will succeed without putting in the hours. However, you will be directly rewarded for your efforts running your own business.
Franchise Support
Just because you are joining a franchise, this is no guarantee your business will be successful. Training, infrastructure, support and product will normally be provided but at the end of the day the buck stops with you. However, don't be afraid to ask your franchisor for help if you need it.
BFA
Joining a franchise which is a member of the BFA means the franchisor is bound by a code of ethics created to protect the interests of franchisees. While it is not a guarantee of business success, it does ensure that the franchisor has been independently measured using established membership criteria. This is not the case with non BFA member franchises, so proceed at your peril!
Papa John's
A BFA member and one of the largest pizza companies in the world, Papa John's has opportunities for franchisees throughout the UK.
For more information or to contact Papa John's about their franchise business, please click here.
Last Updated: 27-January-2016