Utilising PR for growth
Article by Rev PR
Rev PR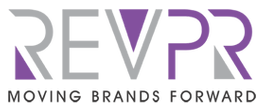 When you get it right, Public Relations can make a huge impact in your business. Do you utilise it effectively or, like many business owners, are you unsure how to harness the power of PR?
Public relations does exactly what it says on the tin. It's about communicating with your public audiences to help raise the profile of your business and increase consumer purchases or franchise sales – or both!
The best campaigns captivate your desired audience and cause a pre-planned reaction. Sounds simple right? But there are some golden rules to follow. It's something that we specialise in at Rev PR so here are a few tips when planning your own PR power campaign:
1. Identify your target audience: Be specific here. It's normal to have multiple PR campaigns running that are targeting different demographics
2. What message do you want to communicate? For example, are you looking to educate, inspire, raise a fear-factor or simply have a bit of fun to raise awareness with your audience?
3. How do you want your audience to react? Be very clear and keep it simple. Asking people to do more than one thing is tricky. Be sure your call to action fits in with your sales process or has a specifically planned outcome if it's a one-off.
Once you've done that, you need to work out how you're going to capture the attention and imagination of your audience. People's attention spans aren't what they used to be, our senses are constantly bombarded by TV, radio, print and social media so you need to get creative to stand out!
4. Brainstorm some fun ways to engage through suitable media platforms: They can be as whacky as you like because you can always make them practical later! Consider things like:
Competitions
Sponsorship
Celebrity endorsements
Affiliations with charities
Surveys and their results.
To complete your planning think about:
5. Who can you get involved to help spread the campaign far and wide?
6. What can you put in place to make your audience response measurable?
Following these steps will help you to create a dynamic and effective campaign that can be monitored as part of your overall marketing strategy.
To find out how Rev PR can help your company achieve your PR goals click here
Last Updated: 05-February-2016