The realities of financing a franchise
Article by Richard Holden
Lloyds Bank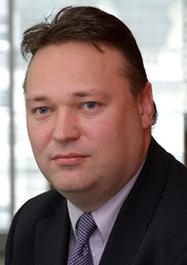 Anyone investing in a business needs to ensure they are being realistic when approaching a bank for finance. Investors considering franchising need a significant capital stake to invest in an opportunity.
For a well established franchise brand the investor will need to commit at least thirty percent of the total set up costs including the working capital requirement. This is the personal commitment to the business and ideally this would come from savings rather than personal borrowing. A bank may consider financing the remaining seventy percent of the investment. For less established franchise opportunities, the bank may ask for a greater capital input from the prospective franchisee.
Lenders may also prefer any agreed borrowing to be secured against personal assets which would usually be a residential property with sufficient equity value. A bank will also carefully review the franchisee's personal expenditure requirements to ensure that they are realistic. As always, a well presented business plan will help raising the required finance from a lender.
It is often assumed that a business plan is needed just to secure funding. Whilst this is an important benefit of producing a business plan it can also assist with the management of the business such as monitoring the ongoing performance against the original benchmarks and identifying areas for development. The plan is a working document and should be regularly reviewed and updated as the business develops. A business plan should cover the following areas:
Executive Summary
Personal details (Contact details, Age, Martial status, Dependants)
Franchisee's experience, skills and attributes
Objectives / Mission Statement
Overview of the franchise
Local market (Research, Location, Customers, Competitors)
Business operation (Premises, IT, Vehicles, Equipment)
Key Personnel / Management team
Marketing strategy
Borrowing requirements
Capital stake and Security
Personal Assets, Liabilities, Income and Expenditure statement
Financial Projections (Cashflow and Profit & Loss forecasts)
Financial Assumptions
3 years Financial Accounts (Existing businesses only)
SWOT Analysis (Strengths, Weaknesses, Opportunities, Threats)
Exit strategy
When looking to finance a franchise business it is best to approach a franchise specialist bank. The bank's franchise department regularly evaluates franchise opportunities and monitor the ongoing performance of franchisees.
It is important not to be under-capitalised going into business, however it is equally important not to over-stretch yourself financially by taking on a commitment which could prove difficult to manage. Ask your bank manager whether a capital repayment holiday at the outset of the loan will be possible to give yourself some breathing space. Also ensure that you have a contingency reserve to fall back on in case the business takes longer than anticipated to get up and running.
Richard Holden
Head of Franchising
Lloyds Banking Group


Last Updated: 18-May-2016