Papa John's Franchise NW England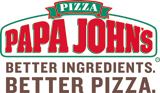 Join one of the world's largest pizza delivery franchises
With over 4900 stores in over 40 international markets, Papa John's is one of the world's largest pizza franchises.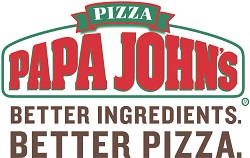 In the UK alone, Papa John's has over 320 stores. And it doesn't stop there. With the UK being one of the leading markets for Papa John's, they are keen to expand their UK operation and thus have identified several key areas they are focusing on, including the North West of England.
If you are interested in joining this award-wining franchise, it has been awarded numerous accolades including "UK Pizza Delivery Operator" on 6 occasions since it first launched in the UK in 2000, then contact us for further information.
How much does a Papa John's franchise cost?
This may vary and depends on several factors such as site chosen and building costs but typically an investment of between £185,000 and £225,000 (excluding freehold and VAT) of which £100,000 should be in liquid funds.
The initial agreement is for 10 years. Subject to lease and other considerations, the franchise agreement is renewable by the franchisee, currently, at no additional charge
What we looking for in a franchisee
We are looking for individuals, couples or business partnerships with exceptional interpersonal and people skills. These are essential as you'll be dealing with customers and leading your team on a daily basis. Below are testimonies from some of our franchisees in the North West: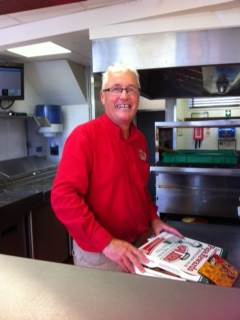 "I chose Papa John's as it was very simply better than the competition. The product's freshness, quality and value for money is a recipe for success. In addition, Papa John's is an exciting company and committed to growth. The head office staff's enthusiasm for the future is impressive, they really believe this company is going places and I have to agree."
Steve Mullarkey, Papa John's Franchise North West
"I had seen how well my brother was doing with Papa John's, how the company was expanding and that there was an incentive scheme to help new franchisees starting out. Deals on equipment and reduced royalty fees took a healthy slice off the final investment needed to set up, giving me just the boost I needed.
"Training has been thorough. I spent time at Papa John's HQ in Milton Keynes and then worked in my brother's store for three weeks too. I have been impressed how much attention is given to making the pizzas to create a superior product that tastes better than the competition."
Dave Foster, Papa John's Franchisee North West
If you think this could be you, then please fill in the form below.