09-September-2021
Overcoming business challenges doesn?t have to cost the earth
The business world has seen many challenges over the past couple of years. None more so than the recent global pandemic and the resulting lockdowns that have caused devastation to many industries on an international scale.

Companies in the worst impacted industries have faced operational restrictions, struggled to generate sales, a forced reduction in staff numbers and in many cases have had to close the business altogether. For the businesses that have survived they now face the difficult task of rebuilding and profit margins are under scrutiny more than ever before.

On top of this, business leaders are increasingly facing environmental pressures to reduce their carbon footprint, with many companies now only willing to work with businesses that have positive green credentials.

It all means that companies need to find efficiencies within their organizations both in terms of their spend and in their carbon output, especially if they want to stay ahead of the competition. In other words, they need to plan ahead and build sustainability into their strategies.

In many cases corporate organizations have been able to transform their operations quickly. They have the resources available to be able to analyze their spend, processes and company policies, identifying the best path to recovery. However, these changes often are based on financial decisions without taking in to account the environmental impact.

SMEs are a bit slower to react as they tend to lack the manpower, expertise, or both to be able to investigate all areas of their business effectively and with major impact. However, right now they are in a situation where they have the biggest potential upturn their business has ever faced.

"Sustainability could almost be a fashion statement, it is the word of the moment, the current "must-have" yet it's importance can often be over-looked to the untrained. It's based on three main components; economic growth, social progress and environmental protection and without a focus on sustainability, we risk compromising the ability of future generations to meet their needs." states Arnd Halbach, Executive Director - EMEA

Implementing sustainable solutions that have a positive long-term impact on companies bottom line spend, is a service that ERA has been providing for nearly 30 years now including throughout the peak of the pandemic.

One example of where ERA can assist is through the analysis of a company's fleet operations. Reports from the Intergovernmental Panel on Climate Change (IPCC) is driving changes in legislation regarding carbon emissions produced by company vehicles. Producing emission levels above a certain level will ultimately incur fines and these changes are due to come into play during 2025. With some vehicle leasing agreements being 5 years long, it's clear that fleet management should be a topic at the front of mind for business leaders, both in terms of the commercial and environmental impact.
Using in depth knowledge of the sector including CO2 emissions across various vehicle classes, cross referenced against the cost of milage over an extended period of time, ERA partners are able to deliver savings and reduce carbon emissions ensuring accountability all while giving full visibility to c-level stakeholders.
"Our Franchise Partners deliver more than just savings on spend. The holistic approach they take gives them the ability to look at a business from various angles and deliver valuable, tangible results where clients didn't think it was possible. It's possible through a win/win fee structure that allows our franchise partners to work with clients for a minimum of two years, ensuring that implemented solutions are integrated into the culture of the client's organization." explains Ed Purnell, Franchise Recruitment Manager

ERA's focus on sustainability is not only limited to their clients though as they are also embarking on a journey to become Carbon Negative. Partnering with sustainability consultants FutureProofed, ERA has committed to a business strategy that focuses on the ethical, social, environmental, cultural, and economic dimensions of doing business. In other words, a more strategic focus on People, Planet, Partnership and Prosperity.
In another example Wycliffe College, a prestigious independent school founded in 1882, turned to ERA to create meaningful and long-lasting savings resulting in a 22% reduction in energy costs. Tom Wood, Director of Finance and Operations at Wycliffe College, said, "Despite their name, the benefits that ERA bring to the business are far more than 'expense reduction'. It's much more about improving value and service from suppliers and ensuring transparency and accountability. Their involvement has helped Wycliffe to rationalise and consolidate our supply chain, thereby strengthening relationships with our core trading partners. It has also allowed us to focus on supporting local businesses and reduce the impact our activities have on the environment."
When joining ERA, Franchise Partners have an opportunity to tap into the existing 700+ network of experts working together in a joint venture model. It means that when building their own ERA business, they have the resources available to work with clients across a multitude of categories offering effective and sustainable solutions that have a positive impact on clients spend and on the environment.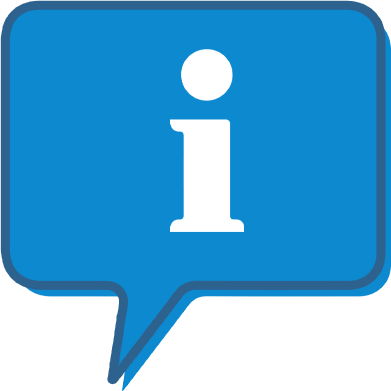 Interested and want to know more about Expense Reduction Analysts?
The Expense Reduction Analysts profile outlines all aspects of their franchise opportunity and allows you to contact them for further information or to ask a question.