24-November-2010
Raring2Go! launches exciting new online membership discount shopping channel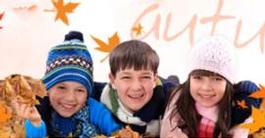 Raring2go!, the well established on and offline publication offering a definitive local guide of 'what to do and where to go for parents and their children aged between 0 and 11', has introduced a discount shopping channel called Raring2Go! PLUS for its growing readership.
A membership based scheme, Raring2go! PLUS offers the opportunity to potentially save thousands of pounds a year based on an extensive range of both every day and special "treats" products and services. It offers discounts from a large number of national and local retailers such as ASDA, Comet, Halfords, Early Learning Centre and Sainsbury's.
Examples of fantastic discounts that can be obtained range from vouchers from Morrisons saving 8% through to savings of £450.00 ,for a Sharp Quattron LCD 402 TV for £649 (RRP £1099). All this adds up to some great ways of making a family's money go a lot further and it only costs £14.99 a year to join.
Raring2go!, has reached a circulation of over 750,000 copies per quarter with over sixty local editions managed by local editors. Each edition of Raring2go! is packed full of family friendly editorial, event listings celebrity features as well as highly relevant advertising. This is backed up by the Raring2go! website that provides a combination of a national focus whilst pooling together all the local content to allow site visitors to enjoy irrespective of where they are or where they will be.