13-October-2010
Raring2go! Franchise innovating the training process with technology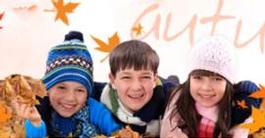 Raring2go! is a home based franchise business opportunity which especially appeals to Mums returning to work after the career break of children.
Since becoming franchisor in 2009, Mojo Publishing Ltd. has prioritised the training provision – both induction and ongoing – for its 60 strong nationwide network of franchise business owners.
The challenge it has always faced is the ability of its network to journey to its south coast head office for training courses. 'Childcare issues are a major problem for our network' says Development Manager, Trish Holder. 'The time away from home to attend training sessions for many of our network creates real difficulties, especially when an overnight is required. This means training delivery can be sporadic, which is far from ideal'
After reviewing it is training and acting on feedback, Mojo's solution was to take training out into the regions. Its aim, to deliver training within an hour of its franchise business owners homes. This eliminated the childcare issue for many and resulted in more attendees and greater involvement.
It has now gone even further and developed a programme of remotely accessible online training sessions. Participants log in and watch on screen via some nifty web based software and listen to and speak with trainers via internet headsets. The technology is relatively simple yet the freedom it gives Mojo to deliver enhanced training programmes more frequently is extensive.
This innovation to the Raring2go! training process has already been well received by attendees on the inaugural remote online training session.
By listening to its network and acting on the feedback, Mojo has created an innovative 'technology based' solution to a real training problem. It now has a network of eager business owners who can sign up for weekly training sessions from the comforts of their own home.