Bartercard Announce Master Franchisee for Bartercard UK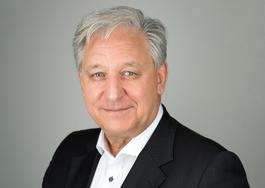 Bartercard are pleased to announce the recruitment of a Master Franchisee for Bartercard UK, with effect from 1 April 2018.
Greg Harrand and Chris Kirby will run Bartercard UK in partnership and will place strong focus on growing the hospitality and property sectors of the business.
Philip Ciniglio, CEO of Bartercard UK and General Manager at BPS Europe, commented: "Bartercard has been operational for 26 years. There is a great future ahead for everyone involved in the original Bartercard brand and for the new Master Franchisee holders. We wish Greg and Chris every success with the growth of Bartercard UK."
The appointment of a Master Franchisee for Bartercard UK is in line with the strategic development of Bartercard throughout Europe. Chris Kirby has more than five years of experience as a Bartercard franchisee based in York and will be running the day-to-day operations of the business. Greg Harrand owns a popular family-run boutique hotel in York and has numerous property interests, alongside substantial business connections within the hospitality industry. Greg will own the majority share of the company and is looking forward to growing the existing Bartercard business and igniting membership growth.
The Master Franchisee operation will oversee the administration of the UK business and manage the Trade Exchange.
Bartercard is owned by BPS Technology Ltd, which is a publicly listed company on the Australian Securities Exchange and holds three successful brands within transactional platform management systems.
Bartercard provides a barter-trading system for businesses to exchange goods and services within a global community. Bartercard is the world's largest trade exchange and acts as a third party record keeper to enable SMEs to purchase goods and services by using Trade Pounds across the global network.
Bartercard members can access over 50,000 global cardholders, an interest-free line of credit which allows immediate business purchases across the global trading platform portal, free networking events and the use of the Bartercard mobile app for trading and payments.
Bartercard operates in a number of different countries, including Australia, United Kingdom, New Zealand, USA, Thailand, South Africa, Israel, and France.