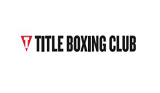 TITLE Boxing Club UK Master Franchise
Request our prospectus and/or Ask us a question
---

Become the champion of your life with a TITLE Boxing Club master franchise
Founded in 2008, TITLE Boxing Club specializes in boxing and kickboxing fitness classes. It is the first, the best and only boxing club committed to giving all bodies, all weights, all abilities the most empowering workout of their lives.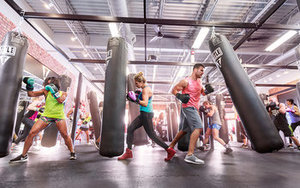 After being recognized by Inc. 5000 as the #1 Fastest Growing Franchise in 2015, we have experienced unprecedented growth with both our members and our franchise locations. We now have 160 franchise locations in 36 states in the US and are looking to build on our success by taking our franchise internationally including looking for a master franchise in the UK.
We believe the very best investment you'll ever make in life is your health, and we also provide the opportunity for you to share it with others. So, when it comes to understanding the costs and investment requirements of owning a TITLE Boxing Club franchise, we're here to help. By filling in the form below we can send you further information on the opportunity including investment and running costs for owning the master rights for TITLE Boxing Club franchise in the UK.
Just like our members, TITLE Boxing Club owners come from all walks of life. Our TITLE Boxing Club franchisees have a variety of professional backgrounds and many come from executive-level positions. Best of all, when you have a passion for helping others in their health and wellness life goals, our proven business model helps make your success a reality.
Simply put—TITLE Boxing Club owners possess passion, drive, talent, determination and are so proud to be part of a truly exceptional brand.
To receive a copy of our brochure, please fill in the form below or if you have a question to ask, click here to send us an email