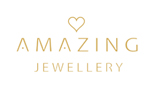 AMAZING JEWELLERY UK Master Franchise
Download our prospectus and/or Ask us a question
---
AMAZING JEWELLERY
AMAZING JEWELLERY sells top quality and trendy jewellery at prices everybody can afford.
We sell fine jewellery 50-70% cheaper than existing brands/multi-branded stores. We're starting a Price Revolution in the jewellery industry by moving value to the customer, cutting superfluous costs, middlemen, and expensive marketing, and minimizing the huge margins of the business.
The first stores were opened in 2016 in in Denmark, Norway and Spain. Over the coming 6 months, we will have 15+ stores opened in:
Denmark
Sweden
Norway
Germany
Spain
Switzerland
China
Taiwan
Egypt
By the end of 2017, we plan to open +100 stores in the main markets in Europe, North America, Middle East, Africa and Asia.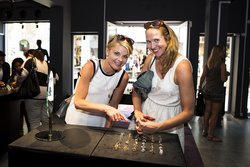 AMAZING JEWELLERY master franchise
AMAZING JEWELLERY offers the option to participate in a unique concept with franchise stores about to be launched worldwide.
Option Fee per Country/Territory, includes: Retail Rights, Online Rights, Brand and HQ Support, Personal support from the founder, Jesper Nielsen, who was the driving force behind Pandora.
Duration of master franchise rights: 25 years from signed contract.
If you request our free, non-obligatory franchise prospectus about this exciting jewellery concept, please fill in the form below