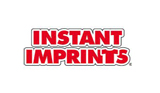 Instant Imprints UK Master Franchise
Download our prospectus and/or Ask us a question
---
Instant Imprints…are looking for UK master franchisee
Established in the US in 1992, Instant Imprints is a full-service, promotional marketing and visual communications business. Our customers come to us when they want to be more visible to their customers; we create all items fundamental to promoting a business - embroidery, signs and banners, promotional products, custom t-shirts and print services.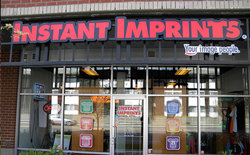 Until now, the promotional market consisted of mainly independent businesses in out-of-the-way locations, with limited offerings. We have helped to revolutionise the industry by merging all promotional business streams into a single-full-service marketing company with an identifiable brand.
The Instant Imprints franchise model makes it easier and more cost-effective for our customers to execute all their promotional needs. Why not request further information here.
Our experience
Instant Imprints started franchising in the US in 2002. Our Executive and Management team possesses over 200 years of combined retail franchising experience and leadership. They have helped to develop one of the largest non-food franchises in the US.
The entrepreneur behind Instant Imprints, Ralph Askar, is responsible for launching MBE in the UK, and in developing a major MBE network in Canada and North America. We are confident that we can use his experience, and that of the rest of our management team, to achieve similar success in the UK with Instant Imprints.
Master franchising
We are now looking to replicate our success in the UK through the appointment of a master franchisee. As a Master Licensee, you have the exclusive right to the Instant Imprints trademark, and would provide services to franchisees in a specified country.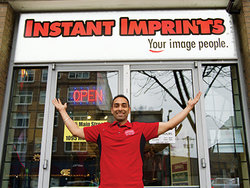 You will be responsible for recruiting unit franchisees and training and supporting them to develop a network of Instant Imprint centres across the UK. You will also own and operate a pilot centre to provide franchisee training for a minimum of 2 years.
The Master Licensee pays an initial fee for the rights to develop the territory, and then retains most of the initial fees and royalty fees paid over time by the individual franchisees in their country.
We would also consider a UK development partnership which operated as a Joint Venture.
To receive a copy of our brochure, please fill in the form below or if you have a question to ask, click here to send us an email