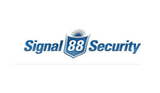 Signal 88 Security UK Master Franchise
Download our prospectus and/or Ask us a question
---

Signal 88 Security is the premier security services franchisor in the USA. The business was founded in 2003, in Omaha, Nebraska, where "signal 88" is police code for "situation secure."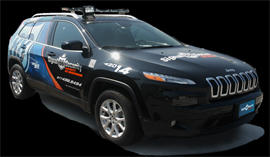 Since 2008, when the first franchisee joined the team, Signal 88 Security has provided their franchisees with a unique opportunity to generate personal income, improve their lifestyle, eliminate debt, increase wealth, and free themselves to live their dreams!
Signal 88's 'Mission' is to 'strive to provide our customers with a supreme level of security protection through planning and prevention'.
Signal 88 Security is the USA's largest physical private security services franchisor due to its uniquely effective, technologically advanced approach to security services. Its goal is to re-engineer the security industry from the stale, old way of providing services to a modern, technology driven, completely verifiable, and effective service offering for clients.
Signal 88 has locations in over 160 areas worldwide including the United States of America (USA), Canada, Australia and New Zealand.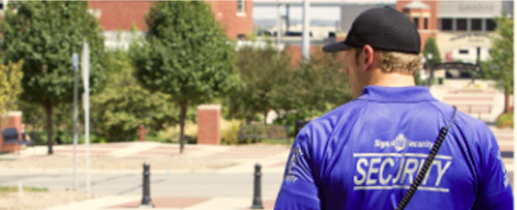 What Sets Signal 88 Apart
The flagship service, the Roving Mobile Patrol, provides the strongest visual deterrent in the industry. Its randomized, technology-based patrols provide verified performance including quick response, GPS tracking and time-stamped reports.
Their highly trained officers are held to standards that ensure professionalism and great service. Each officer undergoes an extensive interview process and background investigation, which includes a comprehensive criminal history check and immediate and ongoing drug tests. The officer training program, 88University, provides continuous training and education, far exceeding industry standards.
Customized Services
Roving Mobile Patrols
Foot and Bicycle Patrols
Guard Shack Services
Surveillance
Controlled Access
Threat & Loss Mitigation
Executive Protection
Security Consultations
Special Event Security
Seasonal Services
Expansion in the UK
Signal 88 is focussed on expansion in several areas around the world. They believe that the rapid increase in private security will challenge the current public infrastructure by supporting the security of its citizens in different regions of the world.
It has been their experience that when this happens there will be an increased demand for higher quality security services. In these situations, organizations and families want a high quality, private pay solution for their loved ones needs and safety. The Signal 88 Security business model is designed to fill this gap.

Signal 88 Security enters international markets through Master Franchise Partnerships with local entrepreneurs. When identified, they work with these leaders to establish Signal 88 Security with their first operation in that market and, when fully established, assist the Master Franchise owner in the implementation of a dynamic plan for them to begin offering additional franchise opportunities to entrepreneurs in communities across their specific market.
The UK has been divided into 7 regions, and Regional Master Franchises are available for regions of c.10M people – the licence fee is US $150K per region, and the total investment required will be around £200K.
To receive a copy of our brochure, please fill in the form below or if you have a question to ask, click here to send us an email