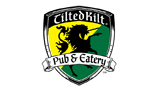 Tilted Kilt UK Master Franchise
Download our prospectus and/or Ask us a question
---

The Tilted Kilt® is more than just a restaurant, and so much more than a sports bar. Our fun, festive atmosphere makes us the go-to place to watch sports, enjoy a cold beer and hang out with friends. We offer a delicious, mouth-watering menu, more than 30 draft and bottled beers to choose from and an extensive spirit selection.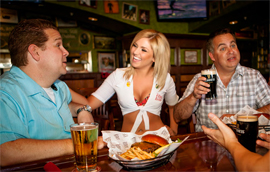 All of this, plus year-round, nonstop pro and college sports action on our 30+ HD screens. Of course, there's also our World Famous Tilted Kilt Girls.™ Beautiful and ever so friendly, everyone is eager to put a smile on your face and an ice cold beer in your hand.
The Franchise:
Founded in 2003 in Las Vegas, USA
 Headquarters in Tempe, Arizona
Currently 85 Tilted Kilt® restaurants open in the U.S. and Canada
25 more restaurants in development
Now seeking Area Licensees in the UK and Ireland
Vision:
To be the best, most respected, most recognizable, and entertaining Sports Pub in the World, through unrivalled service and hospitality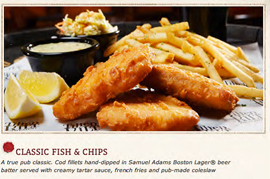 Mission:
Tilted Kilt® is committed to creating an environment that will be conducive to developing a serving attitude. Each attractive and caring cast member will then provide a fun and entertaining experience, while engendering a sense of belonging to each and every guest.
Customers:
Business Professionals, Managers, Technical & Service Industries
75% Male, 25% Female
From the 20s to seniors – average age is 37
Our Team:
We recruit our Kilt Girls® and Kilt Boys very carefully. They must have excellent people skills and above average intelligence. They are given weeks of customer service training and are constantly monitored for quality service to our male and female customers.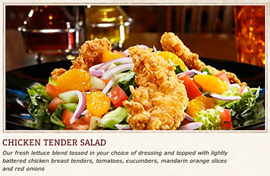 We create a great working environment and they are paid very well. A high percentage of our staff are college students. We have an excellent management training program so that our Team members can advance into managing a restaurant and even becoming franchisees.
Our Bars:
24-32 draft beers
Seasonal brews
Local and imported beers
Specialty signature drinks
The Tilted Kilt® is the second largest purveyor of Guinness on draft in the USA!
Support for Area Developers:
Training
Five weeks of training at the corporate headquarters in Tempe, AZ
Opening team at the site location the week before and after opening
TKTV (Closed Circuit TV)
Online Training Materials Available
FBC Support
Auditors
Marketing
Social Media Training
Radio, TV, Print Media Materials + Support
In-House Creative Team for Marketing Materials
Construction
Architecture & Design Standards
Procure brand specific elements
Develop timelines, milestones & checklists
International Licensees
Our International Area Licensee Profile
Strong, marketing oriented company, involved in food related businesses
Access to real estate with retail or hospitality development experience
Experience with Western level food safety and quality assurance systems
Experience in franchising preferred
Access to a minimum of US$1 million capital for each pub developed
Access to supply chain resources
Willing to take on a venture requiring a dedicated focus on restaurant and bar development, marketing and operations
Potential Area Licensee Candidate Companies
Multi-brand food licensing groups experienced with western brands
Successful companies and groups particularly from these sectors
Food service sector; retailing and other service related businesses
Real estate, property development and management businesses
Hospitality businesses
Developers and operators of shopping malls and retail centers
Food and beverage distribution businesses
To receive a copy of our brochure, please fill in the form below or if you have a question to ask, click here to send us an email