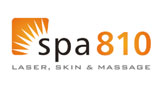 Spa810 UK Master Franchise
Download our prospectus and/or Ask us a question
---
SPA810…be part of the growing beauty industry
SPA810 is a fast growing spa concept from North America, which offers its customers three distinct services under one roof:
Pain free laser hair removal
Facials, always with equipment, complimentary brow wax, no a-la-carte pricing
Massage customized to suit the clients' needs
We invite our clients to come and enjoy relaxing personal services all in one convenient location. We offer customized treatments at an affordable price.
We are committed to helping each individual achieve their personal best. We are dedicated to delivering the results that are expected. Our results oriented treatments and pampering services have been created so that our members can look and feel their best!
Growing market
It would seem that users of spa services are changing too. While women have traditionally dominated the customer market segment, men are increasingly getting traditional salon and grooming services.
A recent report from market research Mintel found that 52% of men have used professional care services and that there are a growing number of male-focused salons.
The male clientele skews to young professionals. Mintel, for example, reports that: 25% of men 18-34 report having a manicure or pedicure; and 38% of men ages 18-34 have had a facial or body treatment.
Spa810 franchise opportunity
The Spa810 franchise is a premises-based spa concept, which offers Pain Free Laser Hair Removal, results-oriented skincare, and massage as well as a selection of products to ensure lasting results.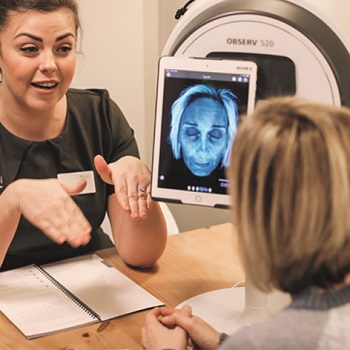 Currently we are seeking a Master Franchisee for the UK; franchisees can own and operate either a single unit, or multiple units. There is huge scope for an affordable spa business in the UK, with outlets sited in convenient secondary locations, with good parking facilities.
Full details of the investment required, together with other details of how the business works, are available when you complete the short form here. 
Defining our services
Crystal Free Microderm
Skin Lifting Facial 
Chemical Peel 
Dermaplaning 
LED Treatments 
Pain Free Hair Removal 
Photo facial 
Laser Resurfacing 
Skin Tightening 
How does SPA810 deliver a unique selling proposition to the consumer?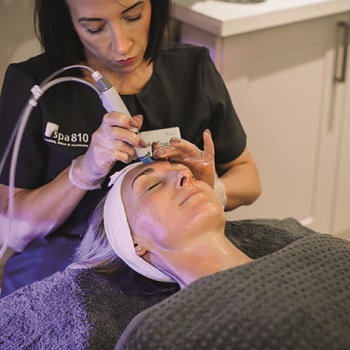 The Spa Capsules - These are personal sauna capsules that create a facial into a full face and body experience. Instead of just laying the client on a facial table, we allow clients to experience a facial plus aromatherapy, vibrational body massage, as well as warmth and coziness. These capsules truly let the client relax, de-stress, and enter not into just a facial but an experience. This is a huge part of the Brand and we will be known for this. 
The "virtually" pain free laser - Alma lasers is the manufacturer of this FDA approved medical device that allows us to permanently remove unsightly, unwanted hair. Its unique technology is unsurpassed and it is the ONLY truly pain-free laser out on the market today. It is a true diode laser (the gold standard in our industry today for laser hair removal) but with a twist...it uses a laser in motion. 
We are in our own unique niche market
Aside from these two very unique aspects we are in a niche all of our own. We do not compete with Med-Spas that are primarily in doctors' offices and are more clinical and we are not a day spa, so we do not compete with the resorts.
We are in our own unique niche market that offers the luxurious services of resort spas as well as the results oriented services of the med spas in a comfortable, non-clinical, relaxing atmosphere that is close to home and/or work.
To receive a copy of our brochure, please fill in the form below or if you have a question to ask, click here to send us an email