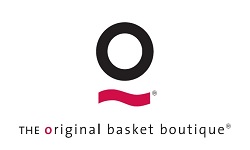 The Original Basket Boutique Franchise UK
Download our prospectus and/or Ask us a question
---
The Original Basket Boutique is bringing a taste of luxury to the UK
The Original Basket Boutique provides customised gift baskets of (typically) luxury food and beverage products.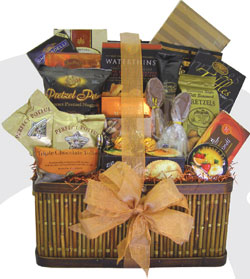 Our customers range from private individuals who wish to provide a memorable gift to someone special, to companies who wish to recognise staff members or customers in a meaningful way. Many of our corporate customers come back time and again.
Franchisees are responsible for building their customer base, assembling and delivering the baskets they sell, and of course invoicing customers, and collecting the cash – and our franchise system shows you exactly how to do it!
The benefits of becoming a master franchisee
As a Master Franchisee, your methods of generating income are expanded over that of a normal franchise.
With a normal franchise, you are generally offering the product or service directly to the end-use customer. As a Master Franchisor you can generate income through:
Franchise fees: The Master Franchisor receives a large percentage of the initial fee when a franchise is sold.
Ongoing administration fees: This is the ultimate income source. Once you help set up the franchisee, you receive income for the rest of the life of that franchise.
Products or additional services: Products or additional services needed by the franchisees are sold in the franchisee's outlet, which can bring additional income.
Improve your quality of life
Due to the nature of The Original Basket Boutique system, master franchisees own and enjoy a good quality-of-life. This is due to:
Very few customers: Your customers are your franchisees.
Very few employees: Typically you will operate as a Master Franchisee by yourself and then expand to have an administrative assistant, a trainer/other support person and a franchise sales person.
Very little office space: Many Master Franchisees can get started out of a home office. Once you have enough franchisees in place then you can expand to an outside office.
You can build equity in the business at a much faster rate than a normal business: Once you sell a few franchises, you increase the value of your business significantly.
Low Overhead: Usually you don't have to jump into the business with a large office, staff and other overhead expenses. You can expand as you go.
You own an exclusive territory: Only you and your designated franchisees will be allowed to develop franchises in your territory.
More freedom exists with a Master Franchisee than a normal franchise: Your primary function is as a business consultant or coach to the franchisees.
No need to reinvent the wheel: Proven system and brand has already been created.
And best of all, it is a franchise! Franchises, on average, have a 92% success rate, according to the Sourcebook of Franchise Opportunities. Master Franchisees typically have an even higher success rate than a Unit franchisee.
What are the skills I need to become The Original Basket Boutique master franchisee?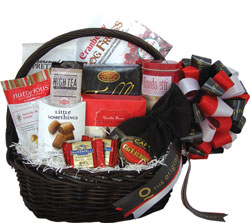 Management and/or sales experience: Real life experience running a business or managing a business for someone else is very helpful but not essential.
Good people skills: You'll be dealing with your franchisees and will need to treat them like customers, which they are.
The ability and desire to follow a proven system: The franchise system offered is a system for success when followed. As a Master Franchisee, however, the system is a little more flexible at your level because you help set the standards for your particular area.
To receive a copy of our brochure, please fill in the form below or if you have a question to ask, click here to send us an email