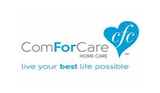 ComForcare Senior Services UK Master Franchise
Download our prospectus and/or Ask us a question
---
Leading US care franchise looking for master franchisee in the UK
ComForcare is a major international provider of home-based care services, and our mission is to improve the quality of life and level of independence for every client and family receiving our services.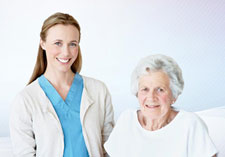 We were founded in 1996, with the vision of establishing a new standard in the quality of home care services by providing dependable, knowledgeable and compassionate caregivers to every client served. We began franchising in the USA in 2001, with the goal of creating a viable business opportunity for each new owner that joins the ComForcare system.
With substantial market penetration in the United States, Canada and a successful franchise in Peterborough, UK, ComForcare wishes to award its UK Master Franchise to a well-financed partner, who shares its vision and values.
What we do
We provide non-medical assistive services primarily to elderly clients in their own homes.
ComForcare is a franchised business that provides affordable and efficient non-medical home care
Each office employs caregivers to provide services to clients in the comfort of their own homes
ComForcare provides a wide range of daily personal services including:
Bathing, grooming and hygiene - respectful hands-on or stand-by assistance
Transfers - assistance in and out of a wheelchair, bathing chair or bed.
Meal preparation - individual preferences, dietary restrictions and the importance of nutrition are always considered.
Transportation/errands - caregivers accompany clients to medical appointments and assist with shopping and other local errands.
Chore services and light housekeeping - we will perform basic everyday household chores upon request.
Safety supervision - caregivers provide general supervision and transfer assistance to ensure client safety and well-being.
Medication reminders - safe compliance with prescribed drug dosages is monitored by trained caregivers.
Family respite - ComForcare makes it possible for family caregivers to take time off - worry-free.
The market for our services
The prospect for future growth in the number of potential customers is truly amazing!
The primary consumers for long-term health care services are persons over sixty five. This age group is the fastest growing segment of the population. People are living longer and life expectancy is growing annually.
In the UK currently, there are just over 10M people aged 65+; by 2025, this number will have increased by 25% to 12.5M
The very old (age 80+) is the fastest growing population
Almost two-thirds of home care recipients are women
Almost two-thirds of home care recipients are over age 65
ComForcare franchise advantages
Largest protected territories and trademarks 
Extensive ongoing support 
HealthManager Software 
Multiple revenue possibilities
Extremely competitive franchise fee and management service fees 
High revenue potential 
National marketing
Local Service Advantages
UK Master Franchise partner requirements
The following criteria are Indicative of successful Master Franchise partners:
Significant demonstrable business experience in the UK
Compassion for assisting the elderly
A team building orientation
An ability to coach and mentor others
A franchise sales focus
An ability to follow a proven plan
A very long-term business focus
Adequate financial resources
Partners in business
ComForcare will provide significant support to its Master Franchisee through:
An attainable development schedule for growth
A two week pilot-office training program in our US based home office
Ongoing field visits by US based staff
Comprehensive assistance in adapting home country laws and customs
Daily support by our US home office staff
A one week franchisor training program near the mid-point of the first year of operation of the pilot office
All operational manuals, and a fully functional website
Master Franchise partner advantages
Extremely competitive master franchise fee and royalty structure
Cooperative and strategic approach to country specific development
Proven operational business platform
Successful "pilot" office operating successfully in Peterborough
Highly effective franchise sales process
Excellent ongoing us and international field support
To receive a copy of our brochure, please fill in the form below or if you have a question to ask, click here to send us an email