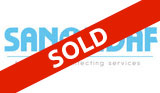 Sanondaf UK Master Franchise
Submit details to receive our prospectus
---
Sanondaf… Europe's first disinfection & decontamination franchise is looking for a master franchise owner in the UK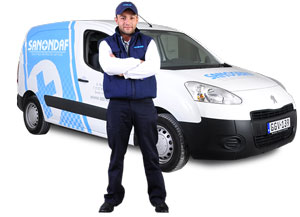 Sanondaf is the first European disinfection and decontamination franchise. Sanondaf backs up its best-in-class products and services with unparalleled training and support that prepares new franchise owners not just on cleaning but on successful business ownership, with marketing and operations guidance from the best in the business.
We are looking for business owners with a strong demonstrable track record of success who can recognise an exceptional business opportunity and who have the depth of talent required to drive dynamic business growth through directly franchising our brand in their local markets, supporting multi-channel markets (hospitals, nurseries, schools, airports, hotel and restaurants and many more).
By becoming a SANONDAF master franchisee, you will be in an enviable position to satisfy your client's needs in this area, using our tried-and-tested formula, our equipment and products, our brand image, our knowledge, and all our industrial and intellectual property rights.
If you are looking for a simple business opportunity or to include Sanondaf System in your existing Cleaning or pest Control services with a low risk and a high profit margin then SANONDAF franchise opportunities tick every box.
How much does a Sanondaf franchise cost?
Our single territorial fee is between £10-15K depending on the size of a single territory. Rights can be granted to a larger region or the whole country, exclusive development fee for a larger region or the whole country will depend on the size and market potential of the Region or Country.
Who we are looking for
We are planning to enter the market through direct Area Development agreement once the Area developer has proved their capabilities, they can then become a Master Franchise selling Sub -Franchises at territorial level and we will provide all franchisees with relevant documentation.
Area Development franchisee must:
Have sufficient entrepreneurial experience and resources to develop and manage a multiple territorial development schedule
To find out more about this exciting franchise opportunity, please fill in the "request information form".