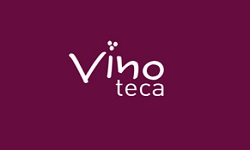 Vinoteca Franchise UK
Download our prospectus and/or Ask us a question
---

Want to help bring a taste of Italy to the UK?
Established in Treviso in 2005, and franchising since 2008, Vinoteca is a chain of wine cafes that advocates the Italian culture of drinking and nibbling whilst socialising in relaxed surroundings. Whether it be lunch, evening or after work socialising, Vinoteca customers can enjoy selected Italian wine, from tap or bottle, paired alongside quality cold cuts and cheeses.
As well as being able to relax and enjoy the wine in a Vinoteca cafe, customers can alternatively buy by bottle or in bulk to take away, at a reasonable price, and if they enjoy the wine then they can bring back the bottle for a refill.
Vinoteca cafes are best placed in a city centre or shopping area with pedestrian zone, main streets to city centre.
With already 29 cafes across Italy, Vinoteca is now looking to bring their wine cafe franchise to the UK.
VINOTECA NUMBERS:
Already 29 Vinoteca cafes across Italy
300% is the saving buying our draft wines compared to the same wines bottled
30 types of draft wines form 10 different regions
500 brands of bottled wines, spirits
More than 600.000 litres of wine sold
9 million glasses of wine enjoyed by our clients
15 qualities draft wines available
9 casks forming the Vinoteca trademark to draft the wine

The Vinoteca master opportunity
Vinoteca is looking for several regional master franchisees across the UK.
ROLE OF MASTER FRANCHISEE WILL BE:
Opening your own Vinoteca wine cafes in the UK (in your territory)
Finding franchisees to also open Vinoteca wine cafes
Selling the goods (wine and food to the franchisee)
Distributing our products to the food services industry (hotel / restaurants / café) customers; the Master Franchisee has therefore also the right to act as a distributor.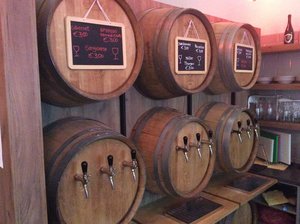 Requirements of a Vinoteca master franchisee
You do not need to be an expert of wine and food…we are the experts and we can train you!
We are looking for an entrepreneur who wants to invest and believe in the project. You will ultimately have the rights to act as a franchisor in the designated area. We require you to be willing to open at least two shops in the first two years.
You will be granted regional exclusivity (no competition from other master franchising), with full support and training from Vinoteca.
We are able to discuss the master franchise investment cost with you as it will depend on a number of factors. The start-up cost of opening a Vinoteca store is around 50,000 Euro; as a master franchisee you will be required to open several stores of your own. This cost is comprehensive of:
Entry fee
Products supply: the first stock value is about 5.000 Euro. It includes at least 9 of our draft wines from all Italy, cheeses, salami, ham, gourmand,dessert, espresso. You can choose between over 100 kinds of bottled wines, spirits.
Furnishings, devices and electrodomestics: the amount of money for the furnishing, the casks (Vinoteca Trademark), devices for the draft wine, refrigerators, is about 35.000 Euro for a Viboteca of around 100 sm

Our obligations to you
Vinoteca will provide you with the following training and support:
Support you in choosing the right place where to open
Training on a working Vinoteca point about usage and maintenance of equipment, administrative management, sales tools, products characteristics and products display
Consultancy about the administrative process to get Vinoteca opened (licences, legal compliancy, etc)
Consultancy about Vinoteca furnishings and style
We assist with planning, designing and supplying furnishings
Consultancy about management (main issues, how to solve it)
If you are interested in finding out more about this opportunity, please fill in the form below to request our prospectus or email andrea@vinotecafranchising.com with any questions you may have.