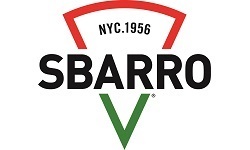 Sbarro Franchise UK
Request our prospectus and/or Ask us a question
---

Sbarro…the original New York pizza
Sbarro is one of the world's largest pizza restaurant chains.  The brand was established in 1956 and with a proven 60+ year track record operates over 800 restaurants in the U.S. and abroad.
Sbarro's International presence includes franchisees operating restaurants in Mexico, Russia, Philippines, Panama, Turkey, Ireland, Canada, Iceland, Bolivia, Paraguay, Uruguay, Bahamas, and India.
We believe all food should start with passion, pride, and authenticity and that it's made even better with all that's fresh and flavorful today. Sbarro is the only pizza concept that serves authentic New York Pizza. Our dough is made fresh right in the store and proofed and stretched by our professionals. Our sauce is Carmela's original recipe made with all-natural San Marzano-style tomatoes. Our mozzarella cheese is made from 100% whole milk.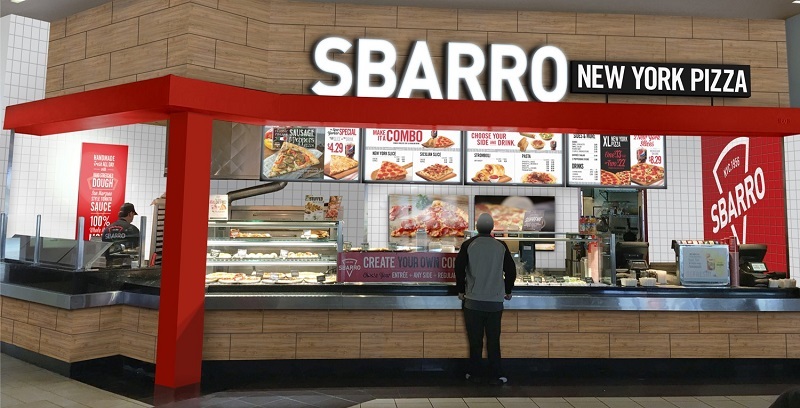 What sets Sbarro apart from the competition?
Global brand recognition
Remarkably affordable start-up costs
Simple to operate
Minimum number of employees needed
Low initial fee
30-day training program at no additional fee
Strong unit economics
Sbarro's flexible restaurant design means that Sbarro franchise restaurants can be placed in a number of venues including food courts, touristic/high pedestrian traffic areas, casinos, airports and travel centres, corporate buildings, universities and military bases.
Ideal partner
Commercial Real Estate: The candidate should have access to prime commercial real estate suitable for fast food restaurant operations.
Net Worth / Liquid Assets: The candidate should have access to the capital required to fund restaurant development. Development commitments of 10 to 15 restaurants per development area are typically required in international markets. The number of restaurants depends on the size of the development territory.
The minimum net worth requirement to qualify as a franchise candidate is US$1,000,000 and a minimum liquidity requirement is US$300,000.
Management Experience: The prospective franchise group should have a successful business management background and one partner who qualify as the Operating Principal.
We are seeking Area Development Franchisees and Master Franchisees depending on market and prospect conditions.
Let's make beautiful Pizza together… join the Sbarro family