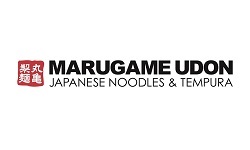 Marugame Udon Franchise UK
Request our prospectus and/or Ask us a question
---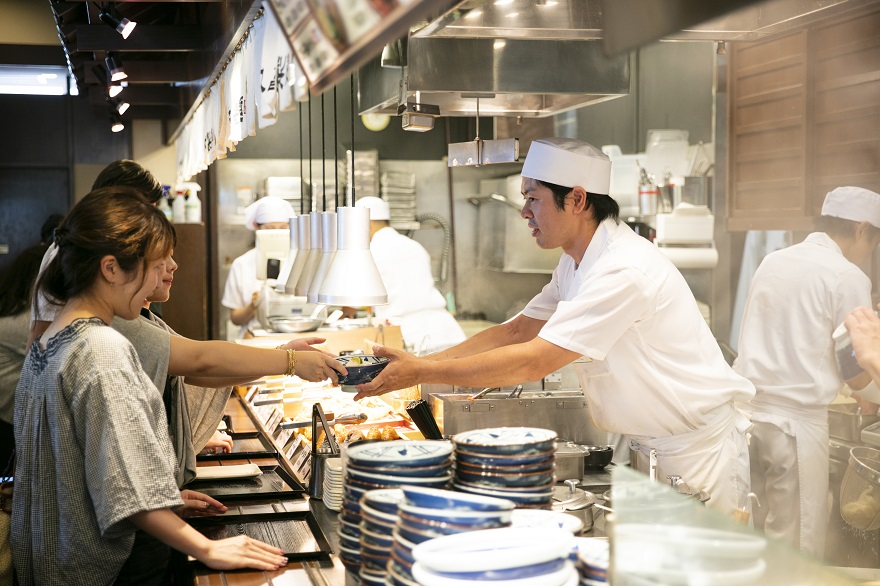 AT A GLANCE:
Sector: Quick Service Asian Restaurants
Established: 2001, Kobe, Japan
Number of units: 1,000+ worldwide
Sales: US$806 million (excluding franchising)
Average size: 500 – 2,500 sq ft
Parent company: Toridoll Holdings Corporation
Development type: Multi-unit or area development
With 1,000+ units worldwide, Marugame Udon is the market leader in the udon space. Through our quick-service casual restaurants we serve quality udon made on site from scratch alongside freshly made tempura for a great value meal.
Marugame is owned by Toridoll Holdings Corporation of Japan; one of the fastest growing restaurant companies worldwide. Toridoll is the global leader in Japanese food, operating 1,635 restaurants across Japan, South-East Asia, Australia, the U.S. and Europe. In Europe the company owns successful brands such as Wok To Walk and Shoryu Ramen. Total group turnover in 2018 exceeded $1.05 Billion.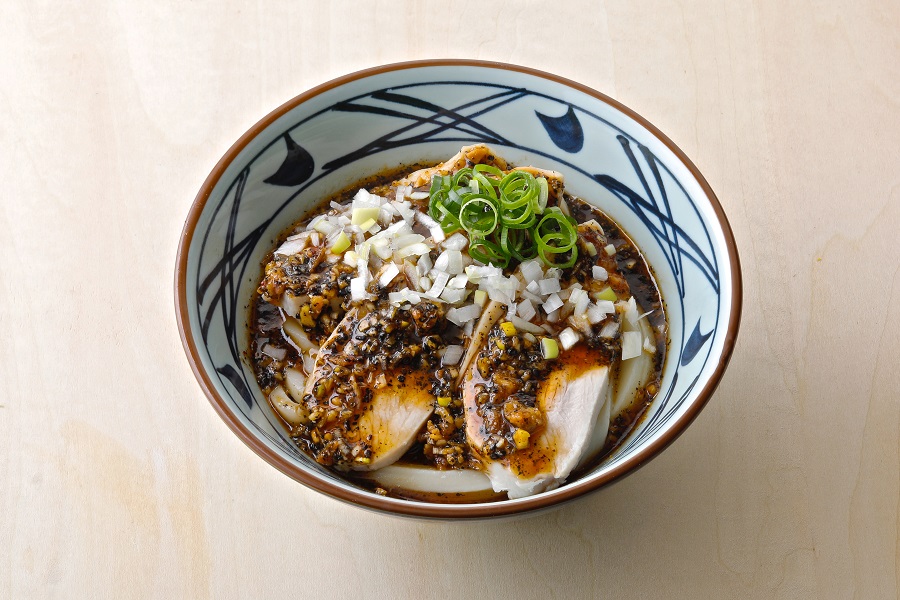 The Marugame Udon concept
Our concept is unique, authentic and entertaining.
We are the only udon or ramen brand making noodles on site, achieving an unbeatable taste thanks to our specific proprietary ingredients and preparation methods.
We follow authentic recipes, offering a meal solution that is extremely popular in both Eastern and Western countries
We make all our food from an open kitchen, providing theatre and transparency
Our seamless process achieves speed: we can serve up to 256 guests per hour
We provide tremendous value for money within the quick-casual segment.
By fitting such a variety of consumer trends, Marugame Udon offers a restaurant experience that is very relevant to consumers in the UK and throughout Europe.
In addition, the multiple store formats we operate allow us to seize a wide variety of location opportunities, from food courts to stand alone units.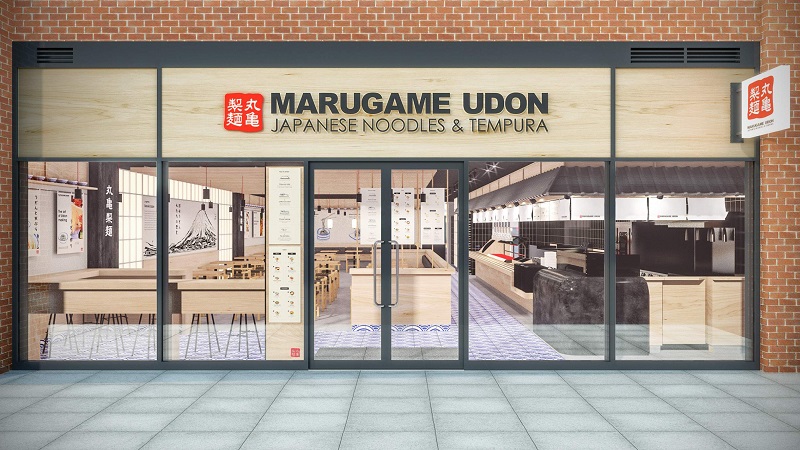 Ideal partners' profile/support
As part of its expansion strategy, Marugame Udon is looking for motivated partners who have the experience and resources to build the Marugame Udon business in their local territories in accordance with an agreed development schedule.
To become a franchisee, you would need to have proven experience in running multi-site restaurant or retail operations.
The investment in a Marugame Udon restaurant in the UK will range from £250,000 to £650,000 depending on format and size. Returns are estimated on a site by site basis but they are usually very healthy thanks to product appeal and operational efficiency.
With the objective to expand in the UK and then in Europe, Marugame Udon has set up a local team to support its franchisees in key areas such as operations, real estate and finance. This structure, staffed with operators having nearly 100 years of experience in the UK restaurant industry, has localized our supply chain and our interior design to create a perfect fit with the consumer.
Such experienced resources are there to support any Marugame Udon franchisees in the UK.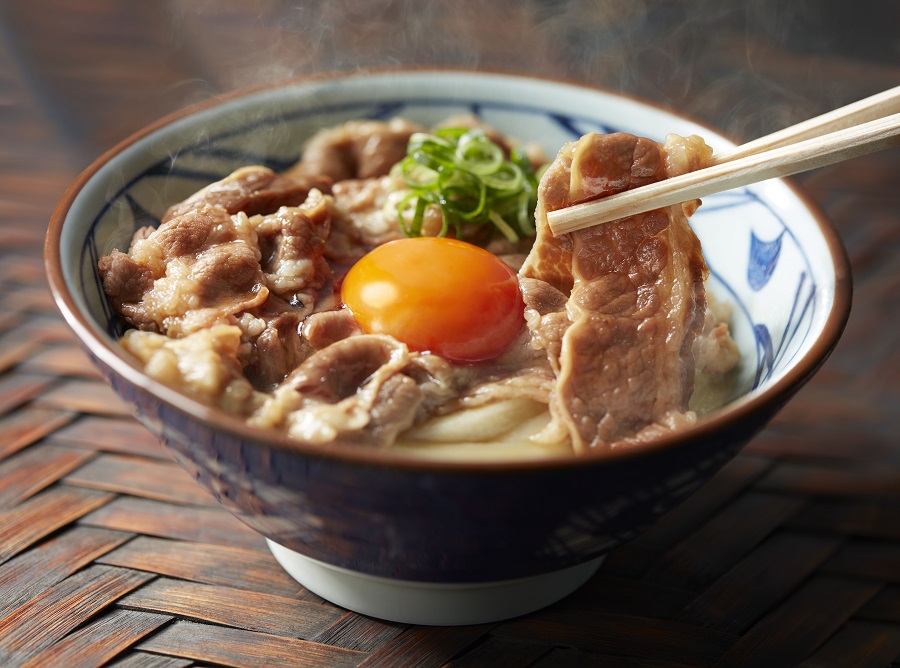 Franchisee testimonials
"Marugame Udon & Tempura has brought a great significance to the Philippines. With its authenticity, it has brought joy and a unique experience to the locals.
We are very honored to represent Marugame in the Philippines, happy to become part of Marugame's growth worldwide and very proud to spread the idea of serving everything fresh and at a very affordable price. Marugame Udon which is value for money and delicious at its own might."
Suyen Corporation, Master Franchisee, Philippines
"We are so happy and proud to participate in the expansion of Marugame Udon, which has established an overwhelming presence in Japan and now here in our market.
We believe Marugame Udon's concept of serving the freshest food cooked in an open kitchen is the most powerful format that can be successful anywhere in the world.
Thanks to this, we have been able to reach an unprecedented market share in this country. We are so grateful to be a member of the Marugame family and together making great progress!"
Sriboga Food Group, Master Franchisee, Indonesia