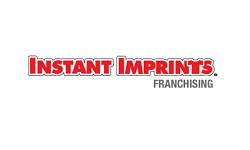 Instant Imprints Franchise UK
Request our prospectus and/or Ask us a question
---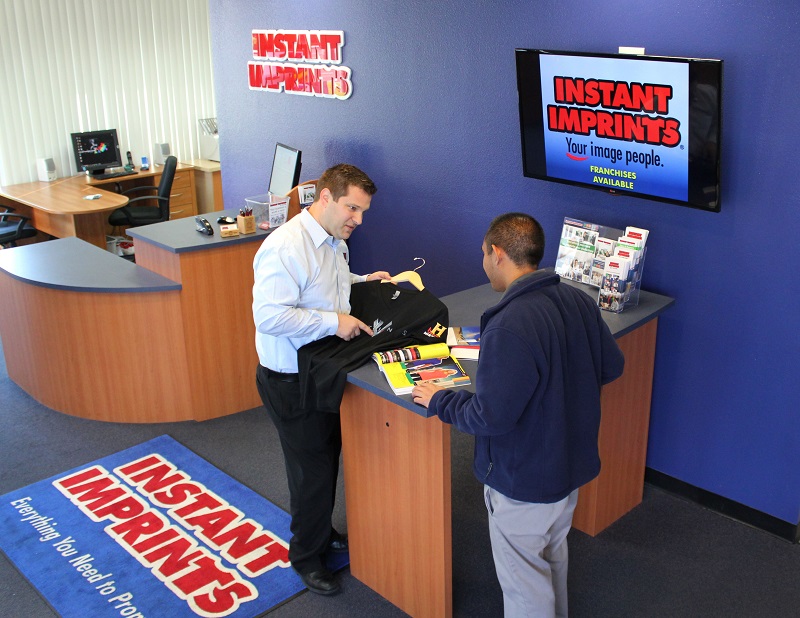 At a glance 
Sector: Promotional solutions and products
Master license investment: Estimated £500k - 750k
Unit investment: Estimated £ 135k - 160k 
Current presence: USA and Canada with 70 operating units
Instant Imprints…Everything you need to promote
In today's evolving business and social environment, visibility is more essential than ever. Small and medium size businesses, schools and local organizations prefer to rely on a local provider that can offer the expertise, products and services to provide customized solutions on an ongoing relationship basis.
A one stop shop is not easy to find, but Instant Imprints provides the right solution.   
Instant Imprints creates visibility in five different ways:
Branded apparel
Signs and banners
Promotional products
Custom t-shirts
Digital print services
Instant Imprints has transformed the apparel, signs, digital print and promotional products industries by combining multiple businesses into one efficient business model. An all-in-one convenient centre offering visibility and marketing solutions for every small to medium size business, schools and organization. Our customers come to our franchise centres when they want to be more visible to their customers and communities.
Instant Imprints customers are local
Businesses – typically small to medium size businesses
Schools – all sizes; uniform apparel and accessories, print services of all kinds 
Organizations and Groups – customized solutions for identity and promotional events
Sports clubs and teams – uniforms and accessories
Ideal partner profile
We are seeking a Master License partner interested in developing the entire U.K. market with our uniquely qualified support. Our partner should have:
Vision to develop a superior national franchise network
Appreciation for proven business systems and related know-how
Appreciation for franchisor management with significant franchise success in the UK
Requisite investment capital and business development/management experience
Master Franchise, Multi Unit Franchise and Area Developer experience a plus, but not necessary
We invite you to learn more about this significant opportunity in a vast and proven market sector. We will be pleased to provide our UK Master License prospectus to approved candidates.