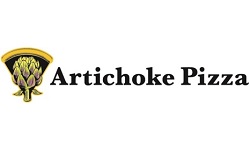 Artichoke Pizza Franchise UK
Request our prospectus and/or Ask us a question
---
At A Glance section:
Sector: Fast-Casual (emerging specialty pizza brand opportunity)
Established: 2008
Number of units: 27 units open and in development from New York to California
Sales: Sales from $3,551,026.14 (USD) (1,300 sq.ft.) to $605,242.33 (USD) (1,100 sq.ft.)*
Average size: 800 square feet – 3,000 square feet

Artichoke Franchise Opportunity
Artichoke Basille's Pizza is the largest and fastest growing New York pizzeria in the U.S. The hugely popular New Yorker co-founders, and cousins, Francis Garcia and Sal Basille, are fourth generation restaurateurs.
Sal and Francis have brought their homemade brand of authentic Italian and classic New York pizza to a new level with fresh and unique recipes, and have consistently impress critics, fellow chefs, and chowhounds.
Artichoke Franchise Advantages
Expanding footprint into Europe & Asia with a special focus on the UK market
In-demand concept means perfect fit for prime real estate & flexible conversion options from 800 sq.ft. to 3,000 sq.ft
Unique New York specialty concept means minimal competition, great real estate advantage, large UK consumer appeal
Never-ending lines, & devoted customers includes celebrities like Keith Richards & Mario Batali
Regular mainstream media exposure; Tonight Show, Rachel Ray Show, The Chew, New York Magazine, numerous popular food blogs, & Artichoke Pizza's own TV series 'Pizza Cuz' & 'Pizza Masters' on Cooking Channel & Netflix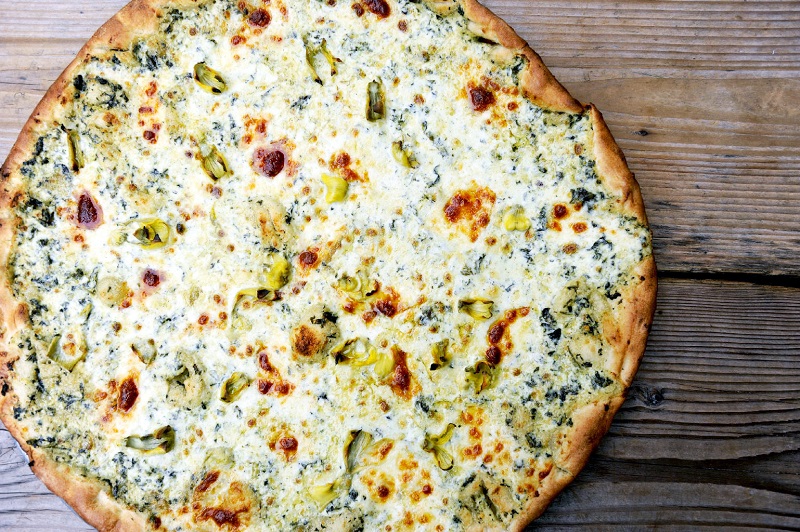 Multi-Unit Franchises
Area Development Franchises
$1 million net worth
$500k liquid capital available to investment
Ready to develop at least a 5-unit territory in a major UK market
Fransmart Contact
Ryan Durishin
Vice President of Sales
Office (U.S.): 00-1-703-537-5385
Mobile (U.S.): 00-1-703-593-9102
ryan@fransmart.com
http://go.fransmart.com/artichoke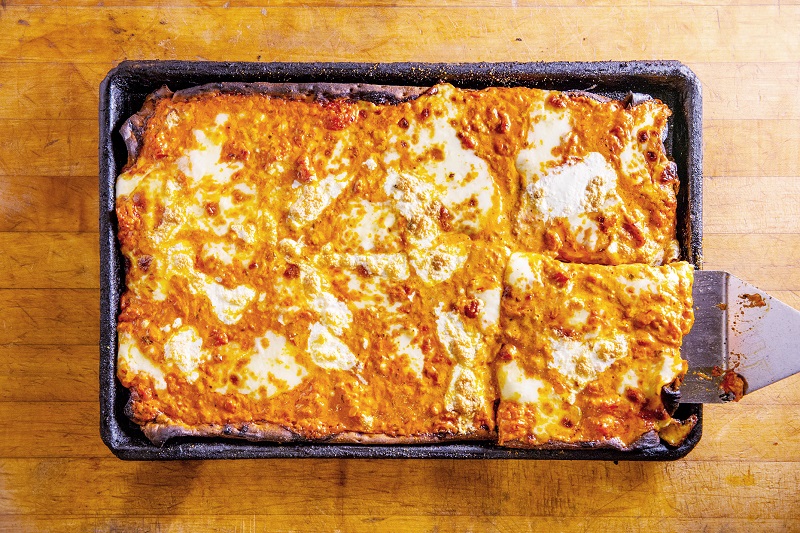 * Figures represents the financial performance range of 6 franchised Artichoke Basille's Pizza restaurants that were in operation continually during fiscal year 2017. Related costs can vary due to several factors. Please refer to our Franchise Disclosure Document for a complete breakdown of costs.
To find out more about this opportunity, please fill in the form below: