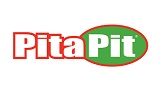 Pita Pit UK Master Franchise
Request our prospectus and/or Ask us a question
---
Pita Pit franchise set to expand in the UK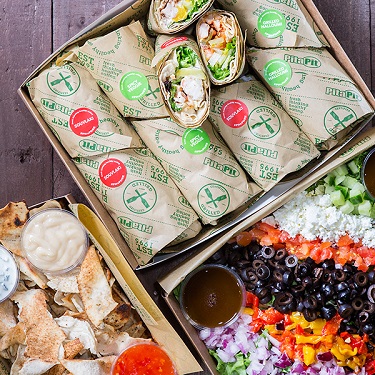 Pita Pit was founded in 1995 in Kingston, Ontario, Canada by entrepreneur Nelson Lang with the goal of proving that food could be fast, delicious and healthy. Since then, Pita Pit has grown to be an award-winning leader in the fast-casual segment and the largest Pita sandwich concept in the world; over 630 restaurants in 13 countries (2016 Sales: USD $225 million).
With Pita sandwiches as our core product, our menu can address all daily segments with great tasting, nutritious, fresh-to-order meals and "endless options" for customization, including options for underserved market segments such as family and children, vegetarian, vegans and gluten free diners. In the end, it is our grilled-to-perfection Pitas and super friendly service that keep our customers coming back, time after time.
As a closely held private company that is still led by our founder, our focus is 100% on our partners and their success. At Pita Pit you get targeted support that meets your unique needs, while providing your team with the flexibility to adapt to your local market.
The Pita Pit concept is perfectly positioned to lead the growing market trend in the UK towards new concepts that deliver delicious, high quality, healthy, customizable, ethically sourced and environmentally friendly products.
What Pita Pit offers: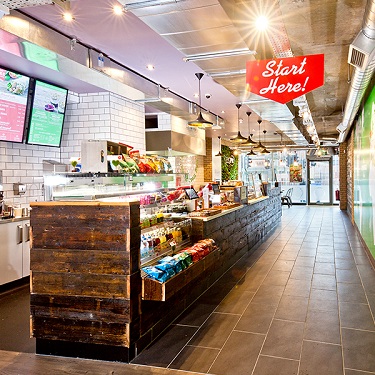 An internationally acclaimed Fast Casual Brand
An on-trend product offering
A proven operating system
Extensive and ongoing support and training
Innovative and forward-looking management
Attractive financial returns
Ideal partner profile
For the right partner, Pita Pit will consider various structures for expansion in the UK including master franchisees or area developers.
In our partners we look for:
Strong and shared core values
Experience introducing international brands to new markets
A team with significant food and beverage experience
The financial and human resources to implement an assertive development plan
To receive further information on this opportunity, please fill in the form below or email Pita Pit with any questions you may have