Meet the Brands 2020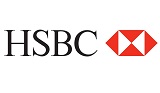 The objective of "Meet the Brands" is to bring together many brands who are looking to expand in the UK through master, area development or muti-unit franchising and a specially selected group of HSBC customers who are looking to expand through this route.
The audience consists of a mixture of established multi-brands, multi-unit franchisees and investors who have a proven track record and expressed an interest in taking on a UK master franchise.
The event has been well-supported in the past, and with support from Johnny Sellyn at whichfranchise.com, brands from USA, Mexico, Canada, Netherlands, Australia, Denmark, Philippines, France and South Africa have been presented to the assembled audience. The brands were diverse, but each had a proven track record in franchising - currently operating from a total of over 3000 locations worldwide and demonstrated that their model has the potential for growth within the UK.
Andrew Brattesani, HSBC's UK Head of Franchising commented 'Each brand has only 20 minutes to make a pitch to our customers so it was important for them to make an impression quickly. They haveto provide the audience with an understanding of their brand history, the support the brand provides, expected financial performance and UK store growth expectations so each presentation is detailed and well received. At the end of each presentation there is an opportunity for customers to ask questions, making the event to be interactive'.
Following the presentations, HSBC host a reception to allow brands and customers to network and start a dialogue. Andrew Brattesani commented 'The event in the past has been an undeniable success and has resulted in a number of UK master opportunities being negotiated. Our customers supported the event enthusiastically and it demonstrated how we can positively contribute to helping them satisfy their growth aspirations and help successful brands identify potential franchise partners'.
To register interest in attending a future Meet the Brands event, or to seek advice about master franchising, please contact ken.braddock@hsbc.com