UK Oven Cleaning sector offers great potential with largely untouched market!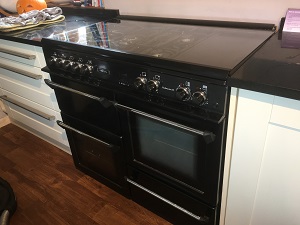 Being self- employed can have numerous benefits including a work/life balance, being your own boss and everything your efforts earn… you keep.
The UK oven cleaning market is largely untapped. With over 27 Million households in the UK and each one having at least one oven, this represents a great opportunity for oven cleaners. It is also the most hated job in most households. Oven Wizards Franchisees build their profitable businesses on the firm foundation of excellent Customer Service which results in great job satisfaction and great feedback from their customers.
The obvious advantage of a van-based business is much lower overheads than say having business premises. A well sign written van provides you with a mobile advertising board too.
What better way to start your new business than under a Franchise Model, working for yourself… but not by yourself. This is a more secure way to start your new business. A Franchise provides you with a "business in a box" with a proven business model that gives you much quicker speed to market. The recent Nat West 2018 Bfa Survey said 93% of Franchised units claimed they were profitable in 2018 and failure rates remain very low, with fewer than 1% closing due to commercial failure.
The oven cleaning industry attracts both male and female Franchisees. The Nat West Survey states that 38% of Franchisees are women and Oven Wizards were pleased that 40% of their new Franchisees coming into their community in 2018 were women.
There are lots of Franchise Opportunities out there and sometimes it can be difficult to decide which one to go with. Make sure you meet with the Directors/Business owners, speak with existing franchisees about their experiences and understand what "stuff" you get for your money.
The Oven Wizards oven cleaning model is simple to understand and attracts people from all sorts of backgrounds with no previous experience required.
To learn more about franchise opportunties in the Oven Cleaning sector with Oven Wizards, click here!