With a network of 2,250 coaches and over 300 franchises in 32 countries, Little Kickers is the world's biggest and most successful pre-school football academy.
Little Kickers classes introduces under 7's to football. The program was initially developed in the UK by a group of English FA qualified coaches and nursery schoolteachers. As a result, the program not only teaches fundamental football skills but also promotes the development of early learning goals through a variety of role play based techniques. Valuable concepts such as sharing, teamwork and listening to instructions are introduced in a fun environment.
Classes also enable children to develop agility, co-ordination and balance while providing them with a positive introduction to sport. Our classes are differentiated from other soccer programs because they are specifically tailored to suit the developmental requirements of such young children.
Little Kickers appeals to a variety of audiences including parents/carers who pay directly for sessions and private nursery schools who offer our sessions as an extra-curricular activity class.
We are currently teaching over 60,000 kids every week.
The role of the franchisee
Little Kicker franchisees can either coach classes themselves OR recruit coaches to run the classes. You will be responsible for the general administration (which can be done mainly from home) including marketing, advertising, handling enquiries, enrolling children, as well as managing classes and coaches, attending and delivering the activity sessions, maintaining excellent standards, and interacting with the children and parents.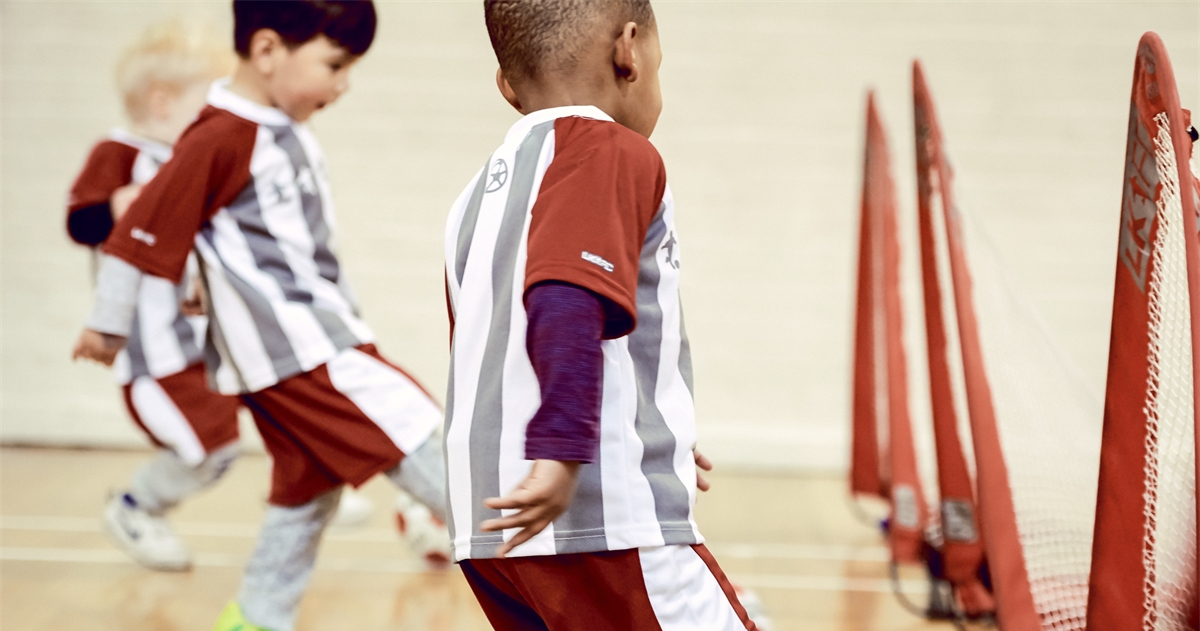 Our training
Three days desk-based training for franchisees at one of the Little Kickers head offices. This training will include: Financial management, insurance, finding and training coaches, data protection, health and safety, child protection.
One day telephone training on how to operate the Little Kickers web-based Business System, plus ongoing support via our helpline
One day practical training on how to run the Little Kickers activity program.
How we support you
The infrastructure we now provide is essentially a "business in a box" allowing franchisees to manage almost all aspects of the business via our internet enabled systems:
1. Our Business IT System: Our bespoke core system allows franchisees to set up their products (classes), venues, prices, timetables etc. Once operational, the business system is task driven, allowing the franchisee to seamlessly manage key aspects of their day-to-day business, such as enrolments, reenrolments, transferring children, wait listing, debtor management, management reporting etc.
2. Customer Facing Website: All of our franchisees classes are listed real-time on our country specific customer websites, from which customers can get useful information about our company, as well as checking availability and enrolling or reenrolling in our classes and paying online.
3. Communications Hub: Our business system is tightly coupled with our email application, which is run for us by Google and gives us not only access to email, but many other applications which allow our franchisees to communicate with each other such as online forums, videos etc.
4. Marketing System: Our web-to-print marketing system was specifically designed for Little Kickers, and allows us to create professional, customised print materials in minutes. The system is updated regularly with new templates so franchisees' marketing campaigns can continue to evolve. All of our systems are internet based, providing our franchisees with the flexibility to work from wherever they want to.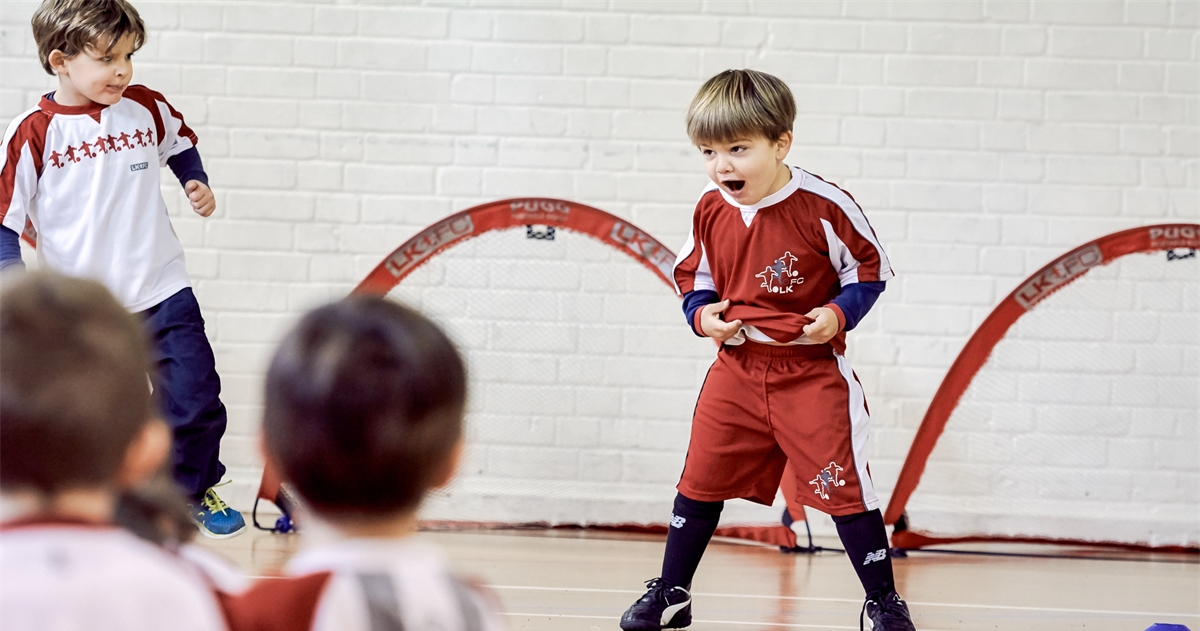 Ideal franchisee profile
Our current franchisees come from a wide range of backgrounds including football coaching, teaching, management consultancy, graphic design, accountancy, project management, HR management, buying, insurance broking, banking, sales, professional sports, veterinary nursing, call centre operatives, marketing and engineering.
A background in football is obviously NOT essential, but a love of kids, and an interest in sport is of benefit.
The common features which unite them are that they are passionate about encouraging preschool kids to participate in sport, they are friendly, ambitious, self-motivated and hardworking. It is also important that they can operate as part of a team and have strong communication skills.
We also require you to be fit and active as franchisees need to be able to train their coaches, and, whilst it is possible for a franchisee to take a backseat from the day-to-day coaching, they need to be able to step in at short notice in an emergency.
Where we are recruiting
Gloucester/ Cheltenham
Glasgow
Edinburgh
Lincoln
Norwich/ Norfolk
Plymouth
Swansea
Hull
Wigan
Yorkshire (Leeds, Huddersfield, York)
Cornwall
Exeter/Exmouth/honiton
Coventry North
Cheltenham & Tewkesbury
Gloucester
Lincoln
Norfolk
Derby
Nottingham
Warwick
North Wales
Preston
Blackburn
Bradford
Kingston-upon-Hull
Dumfries
Aberdeen
Swansea
Carmarthenshire
Darlington/ Kingston upon Hull
Chichester
Bolton
Leeds
York/Harrogate
Plymouth
Central Manchester
Hull
Chester
Torquay
Peterborough
Worcester
Burton Upon Trent
Wrexham
Warrington
We also have a number of resales availble: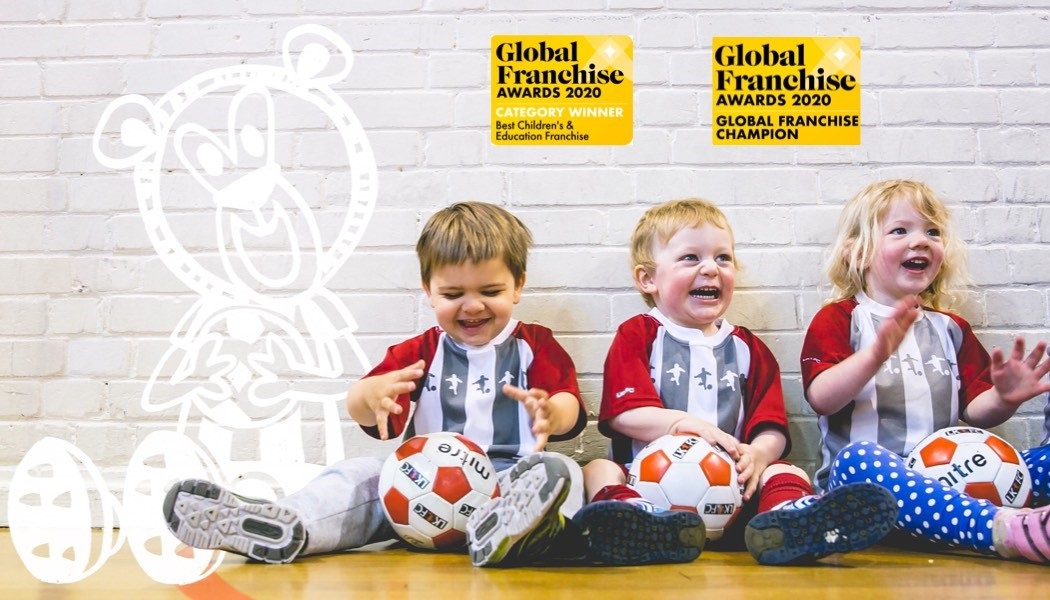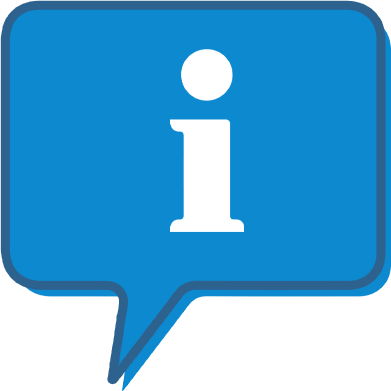 Interested and want to know more?
By clicking the link below, we can send you further information on this franchise opportunity and allow you to contact them direct with any questions.
This is FREE and non-obligatory; we never share or sell your personal information.