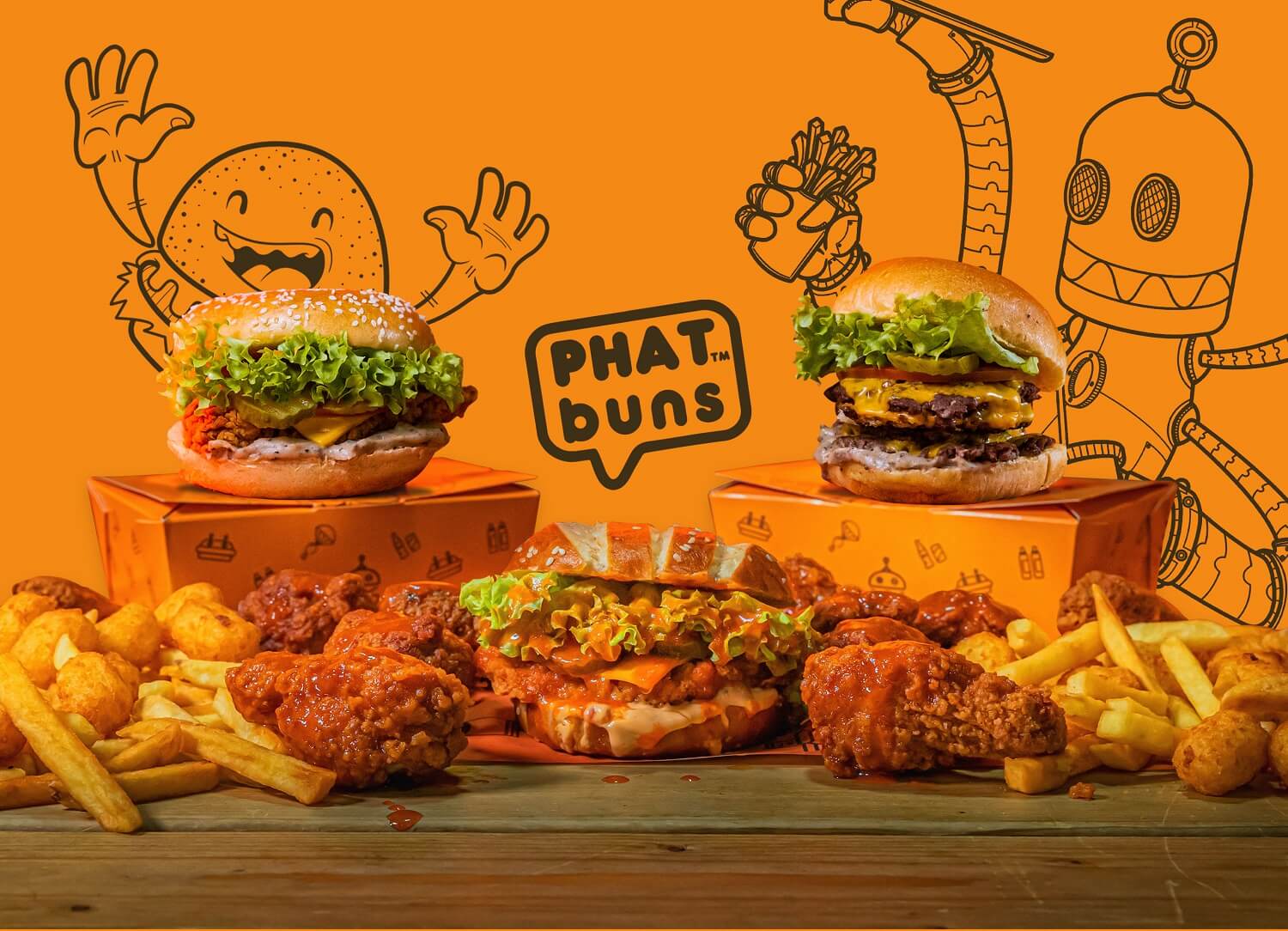 PHAT Buns offers the ultimate "smash" burger experience.
We are a unique and independent quick service brand offering an ultimate range of burgers, shakes, wings and hot dogs, with our signature dish being our "smash" burgers. Everything is made fresh to order and perfection, creating distinctive and indulgent taste experiences.
We are a fast-casual operation with dine in and takeaway options.
Our interiors are vibrant, colourful and exciting; the orange and black branded colour scheme and distinctive lighting adds a trendy cutting-edge ambience. Our stores have become the place to visit at all times of the day and for all age groups.
Our recipes
Secret family recipes are the stuff of legends and PHAT Buns burger blend is no exception. Our delicious meat is a unique combination of freshly ground beef blended with a minimalistic approach. The flavour of the smash patty is further enhanced with our proprietary seasoning at point of order and then cooked on the unique-coated flat griddle.
The blended beef adds a unique, unforgettable 'melt-in-your-mouth' experience not to mention the Phat must-have sauce.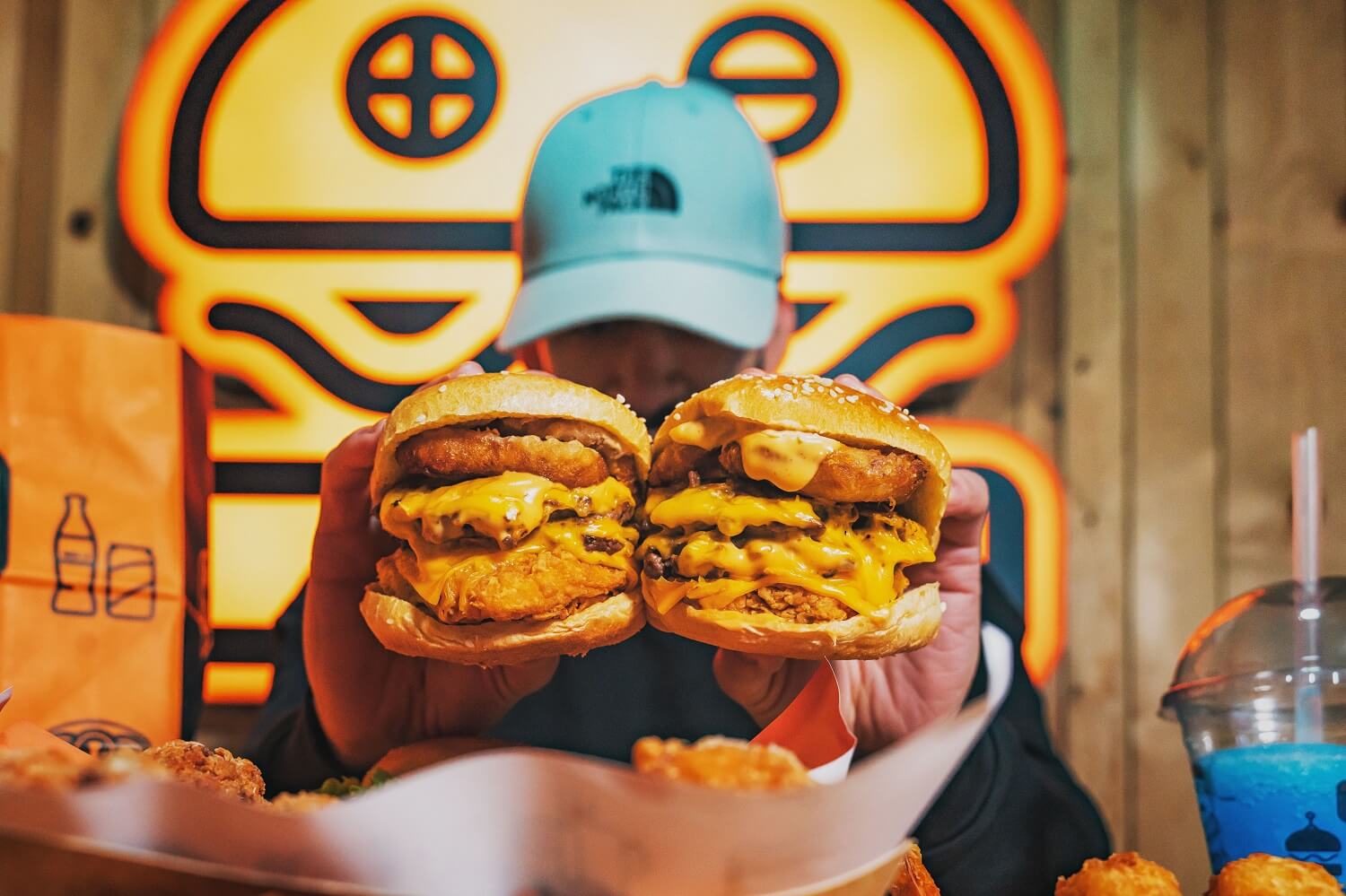 The opportunity
PHAT Buns is an exciting brand which offers great growth potential in the Quick Service Restaurant (QSR) market. We believe in our brand and want each customer to enjoy our food every time they visit a Phat Buns store wherever they are in the UK. It is our aim to develop the brand and business by creating win-win relationships in a friendly, productive and understanding environment.
Established in 2019, there are now branches of PHAT Buns across Derby, Nottingham, Leicester, Coventry, Loughborough and Birmingham.
We also have franchised stores planned for Sheffield, Leeds and London in the next 6 months.
We are now looking to expand the PHAT Buns brand across the UK and are keen to speak to companies or individuals who are enthusiastic about great food and value customer service.
Franchise costs
The Franchise Licence Fee is £35,000 + VAT and provides franchisees with: 5 year renewable licence to operate as a PHAT Buns franchisee, a full franchisee training programme and a detailed operations manual showing you how to run a successful PHAT Buns franchised business.
Franchise Set-Up Costs
Typical cost of a Phat Buns "Express" store (10 to 20 seats) is £250,000 - £300,000+VAT
Typical cost of a Phat Buns "Diner" store (40 to 60 seats) is £350,000 - £500,000+VAT
Working Capital
All franchisees must ensure they have sufficient working capital to run and operate their PHAT Buns franchise. Franchisees must have at least £25,000 working capital at all times.
We have arranged franchise finance with all the leading UK franchise Banks: Lloyds TSB; NatWest/RBS; & HSBC. We have also negotiated asset finance for franchisees to reduce the franchise set-up costs.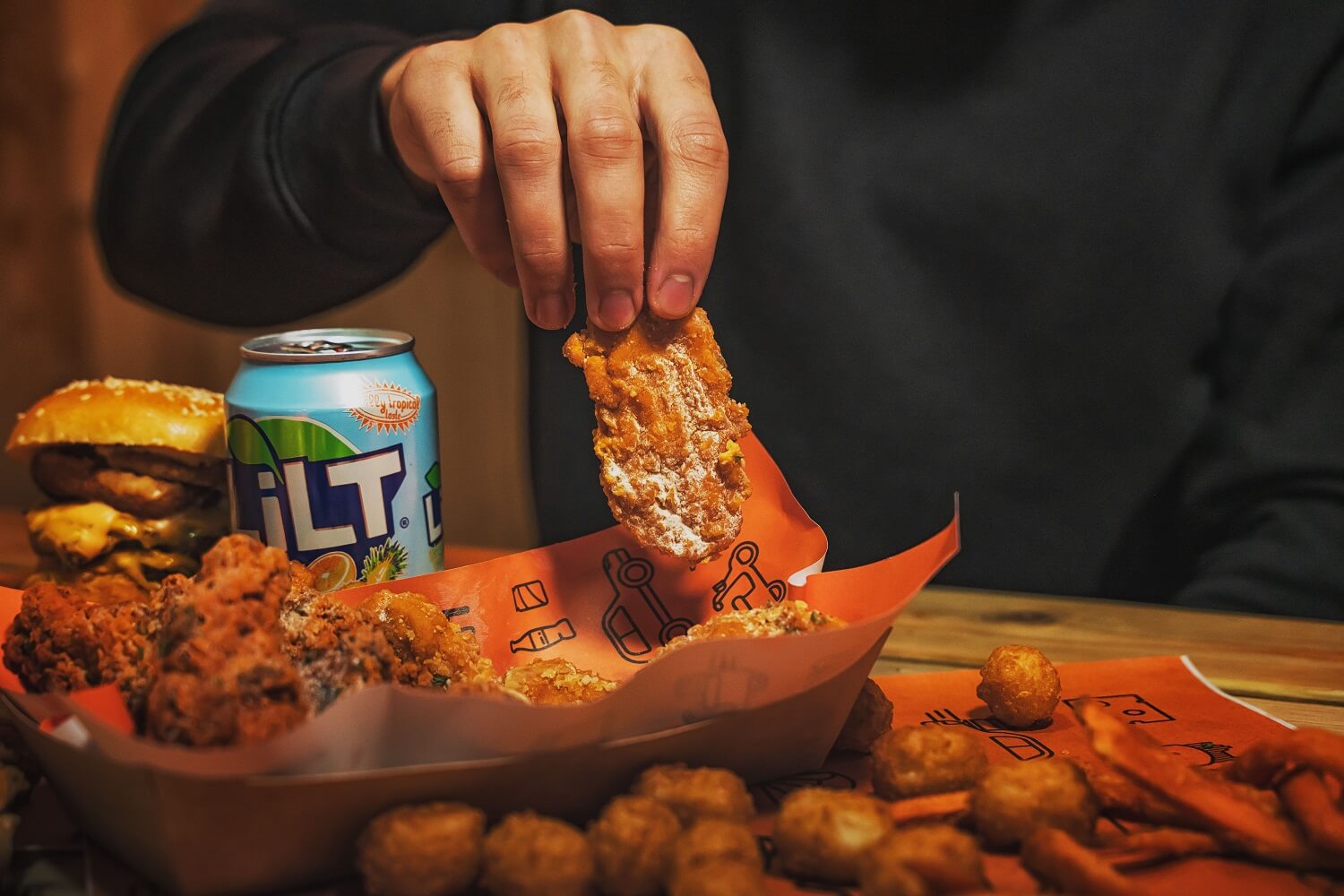 Franchise support
When you join the PHAT Buns family, you join with the support of a unique brand which is young but proving to be a very strong, fast growing and successful company.
PHAT Buns has a comprehensive infrastructure in place to make your role as supported as possible - this includes printed marketing material, local advertising, and a very strong internet presence with exceptional focus on social media platforms.
Ideal partner
Becoming a PHAT Buns franchisee is not for everyone. The most suitable people for becoming a PHAT franchisee would meet the criteria listed below:
Catering experience (beneficial but not essential)
Experience operating within a retail environment
Experience running and managing a team of staff
Able to demonstrate local market knowledge
Good with people
Numerate
English speaking (does not have to be your first language)
Self motivated
Hard working and ambitious
Access to the necessary funds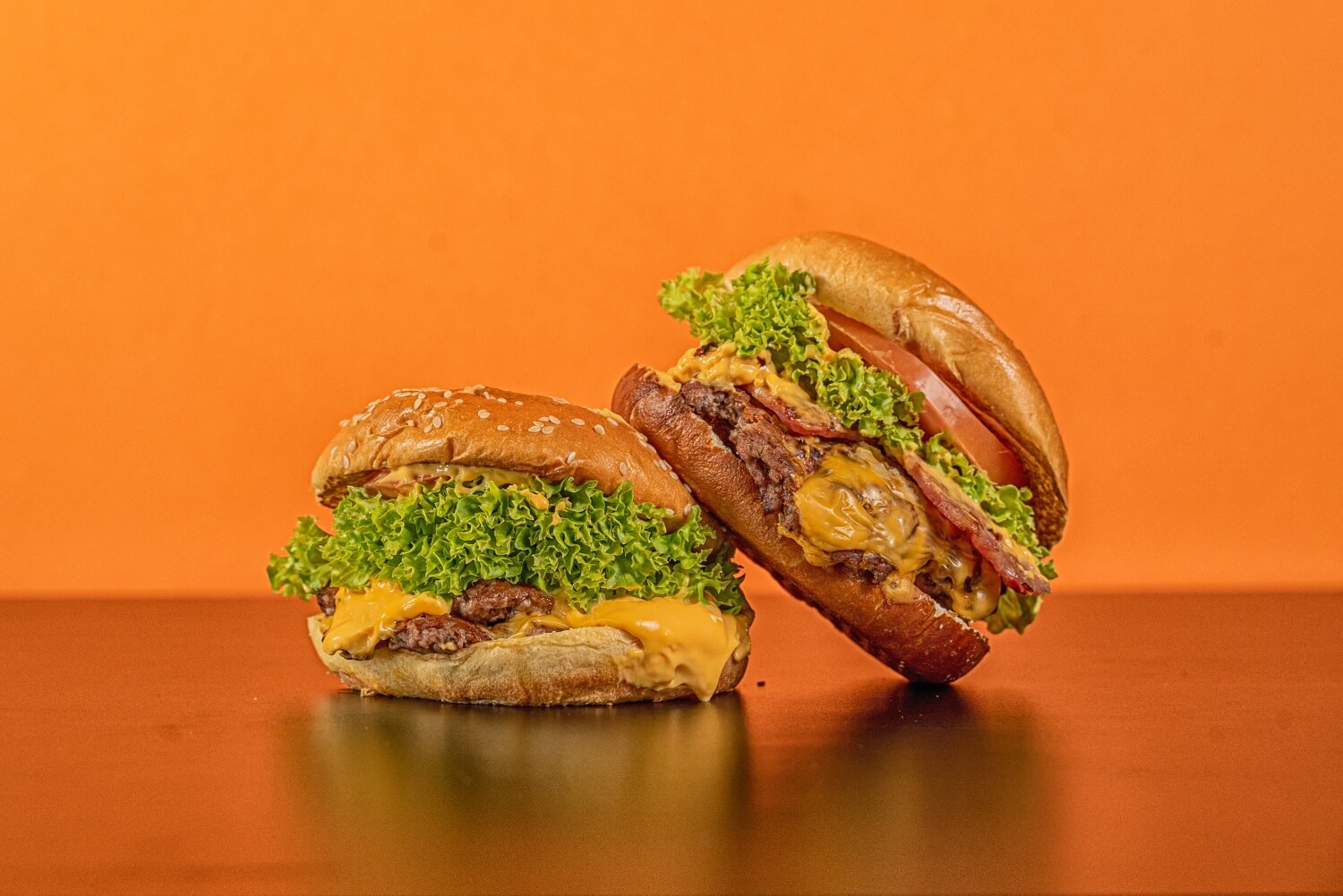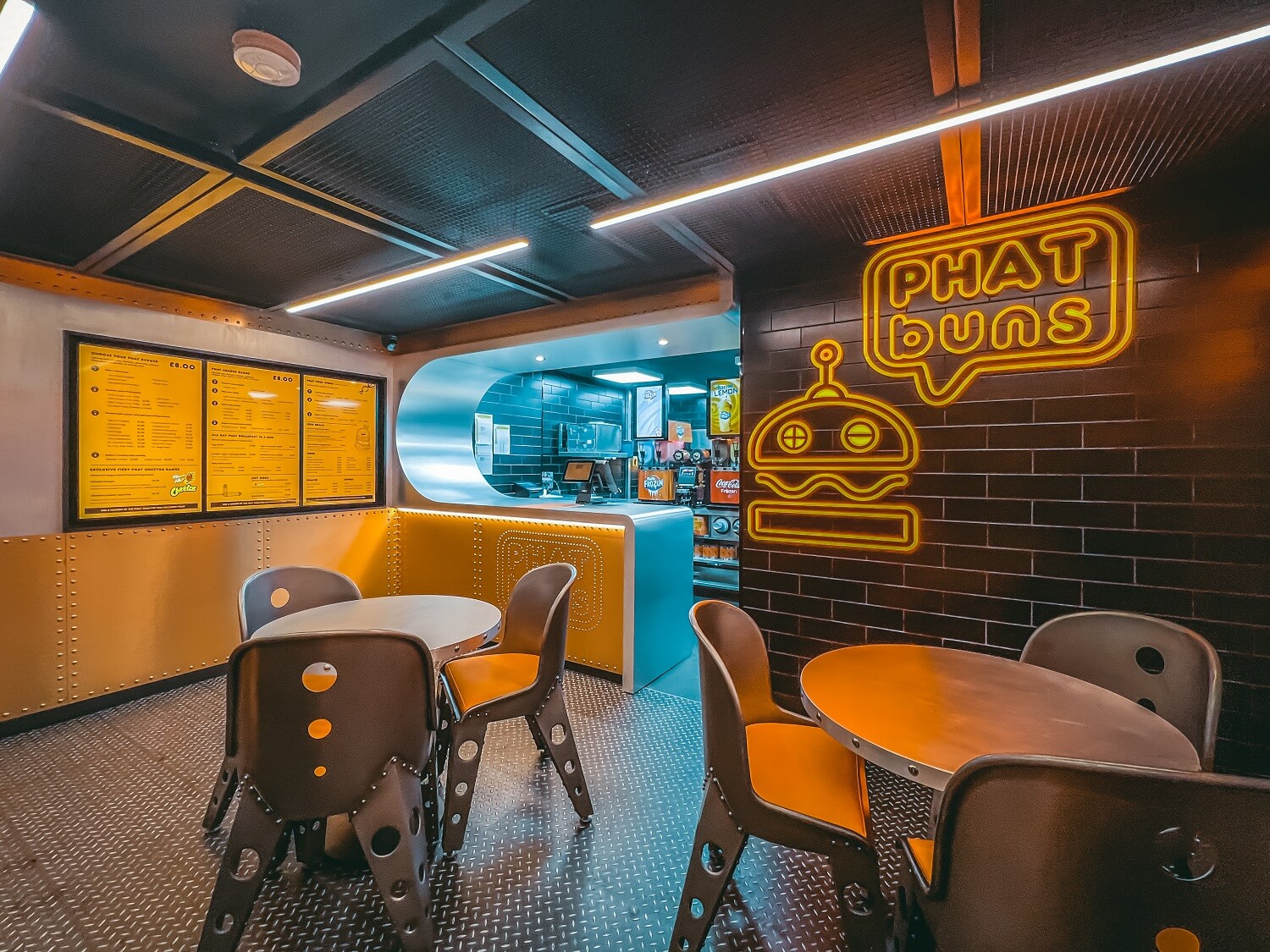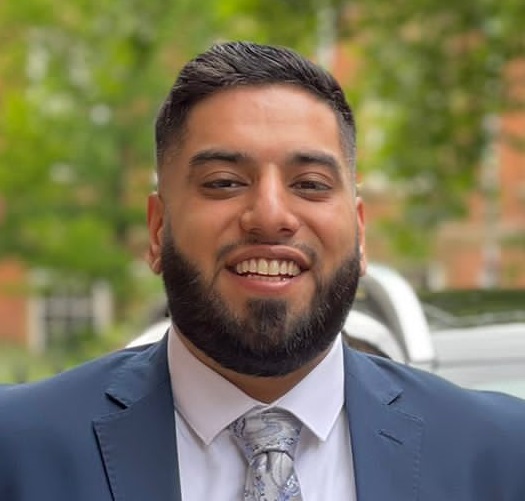 Interested in PHAT Buns?
Contact Hussain Sacranie
For an insight into PHAT Buns opportunity
---
Click on the link below to receive further information on our franchise opportunity. You can also connect directly with us to ask any questions.
This is FREE and non-obligatory; we never share or sell your personal information.