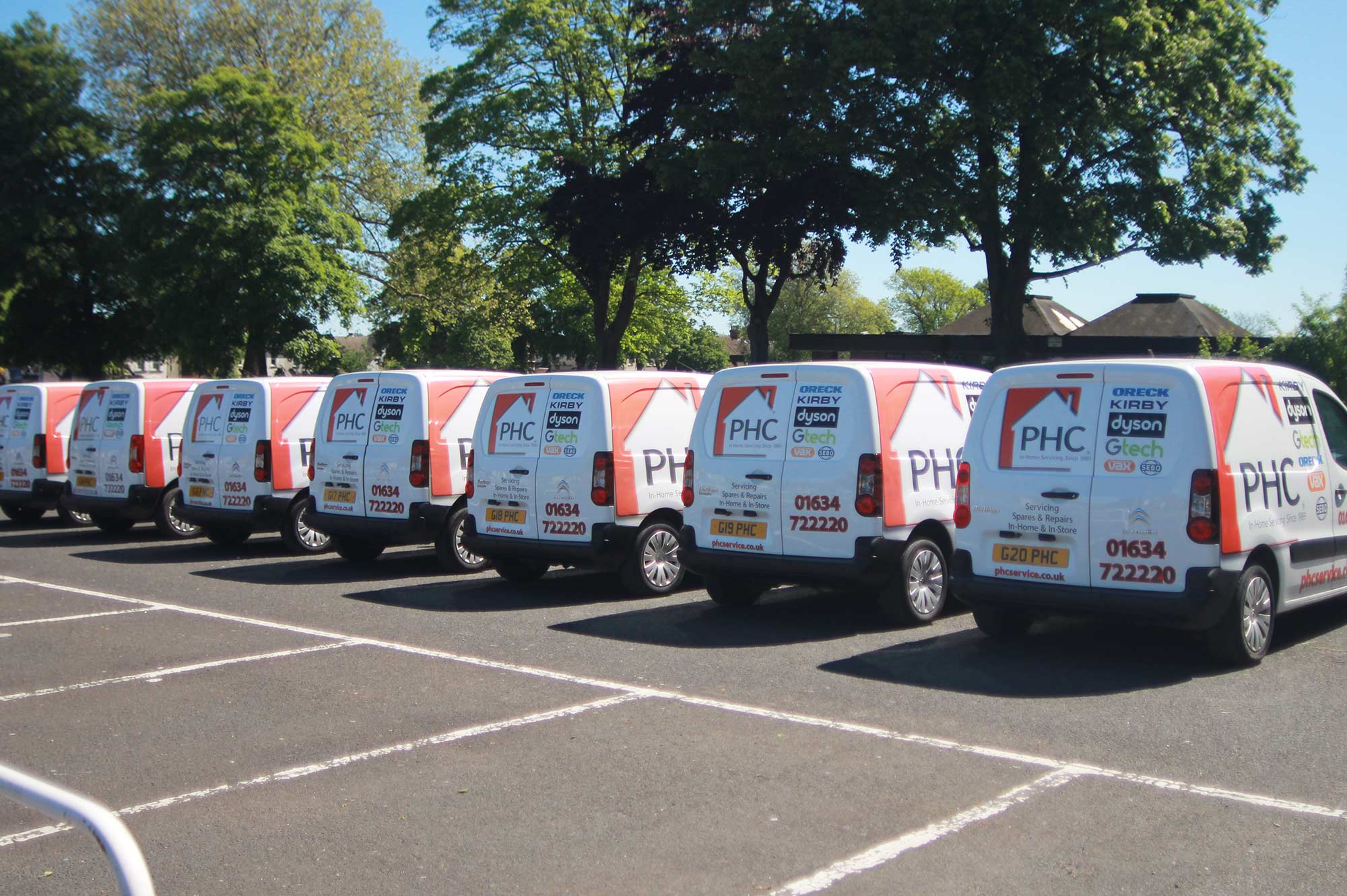 Join the largest independent vacuum repair and service business in the UK - 22 million UK households own a vacuum cleaner and they all need servicing!
Be the boss and start your own business with a low-cost franchise where an opportunity exists in every home enabling you to generate an income from day 1.
PHC Service is the UK's leading professional, independent vacuum repair and service company offering an "in-home" mobile service that is convenient and cost-effective for consumers.
Since PHC was established in 1989 by husband-and-wife team Garry and Tracey Brown, we have grown our customer base consistently for over 30 consecutive years and now provide in-home servicing for over 75,000 customers across Kent, Sussex, Surrey, South East London and Essex and have completed well in excess of 500,000 in-home services.
Our mission statement: "To promote the 'Repair, don't Replace' philosophy for a more sustainable planet."
With over 30 million vacuum cleaners in use every day in the UK and quality vacuums now costing upwards of £600 each, PHC Service is uniquely placed to capture this market and take advantage of the huge growth in the desire to repair and not replace. Not only is this economically beneficial to our customers but the shift in attitude to "repair don't replace" is extremely environmentally friendly.
Our business is currently serviced by self-employed engineers, who all enjoy:
Averaging £1100 - £1200 pw take home pay.
Work Monday to Friday (no evenings or weekends)
Superb head office support
Sign up an average of 15 new customers a week on service memberships earning them £225 pw (included in the pay above) to guarantee future income.
It was these figures, and an increasing demand for our services from areas we were not able to cover, that led us to franchise our business model in 2022.
We are now looking to expand our proven vacuum repair business model and welcome applications from those looking for an opportunity that offers an ideal work/life balance; no evening or weekend work required. Territories are available across the UK.

Our franchise opportunity
With our significant experience and expertise in repairing and servicing high quality vacuum cleaners, we are now offering ambitious, self-motivated individuals the opportunity to join us as a franchisee. We have franchise territories available across the UK.
You will have the opportunity to work from home with your own van-based franchise repairing and servicing high-quality vacuum cleaners in customers own homes.
The PHC Services franchise opportunity is ideal for those looking for a work / life balance as no weekend or evening work is required.
The demand is massive! Based on the work of our current engineers, franchisees would see on average 6 customers each day Monday to Thursday and 5 on a Friday. 29 Service appointments in total. However, many customers have more than one vacuum, so, they actually complete around 32/33 services per week. Plus, callouts.
Multi-revenue streams – as well as one-off calls out to repair vacuums, we also offer our customers a service membership scheme that franchisees can also sell when visiting homes. Customers can become a PHC VIP Member with a small monthly subscription, which covers an annual vacuum service and insures the machine against breakdowns which greatly increases franchisee revenues. We currently have 6500 machines on cover; this equates to 30% of customers.
As it is important for franchisees to sell these service memberships, the role of a franchisee requires strong sales skills.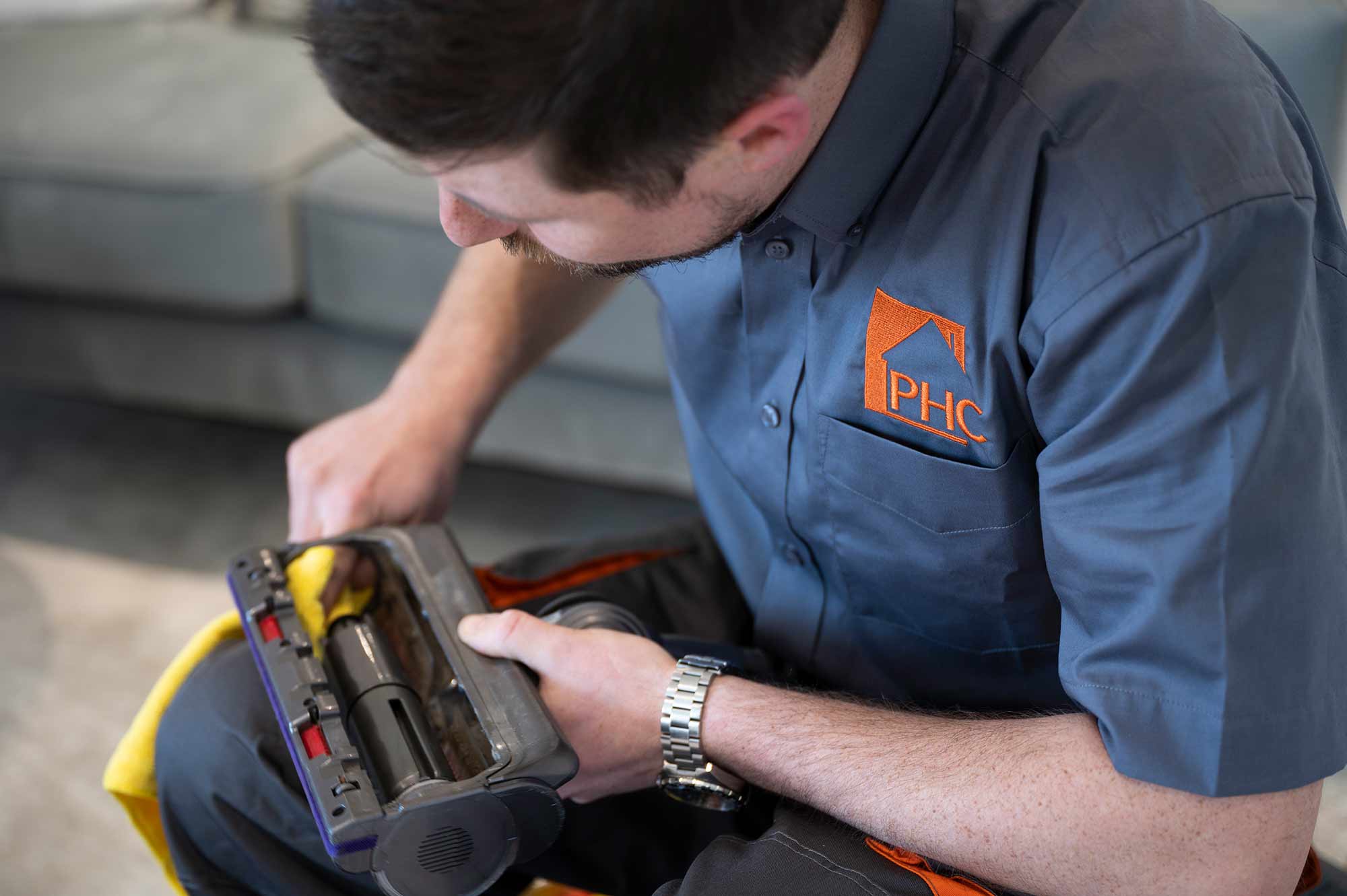 Reasons to join PHC - key USPs
Our independent family-owned business is the UK market leader
We are a profitable, proven business model with over 30 years' expertise
We are not weather or seasonal dependent
Annual profit of up to £60,000 in your first year
30% of customers take out annual cover - regular payments guaranteed
1200 customers reviews received in past 6 months; around 96% are five-star
Work in the comfort and convenience of customers' living rooms
Build a stable future with our respected customer membership schemes
Full professional training programme, no previous experience necessary
Enjoy low start-up costs for your PHC Service franchise
Work Monday to Friday with no evening or weekends required
Know that 22 million UK households own a vacuum cleaner and they all need servicing!
The vacuum brands that we service are serviced and repaired to manufacturer standards; our high-quality workmanship is guaranteed.
Our customer service is second to none. We arrange service appointments times with our customers at their home or place of work and at a time that is convenient to them
We have bespoke, in-house built, and managed technologies which will be an integral element of our franchise system.
The Investment
Upfront Franchise Fee - £9,495 (includes three-week training course, both in the field and office based. Operations manual, full office support and the full support of a business that has been trading for over 30 years.) - ***Reduced to just £4995 for first five franchisees ***
Initial stock - £5,950 (includes nearly all the parts required for the first month's trading.)
Start-up costs - £5,500 (Includes uniform, electronic tablet, scanner, vehicle, and sign writing.)
Total: £20,945 (reduced to £15,945 for first 5 franchisees)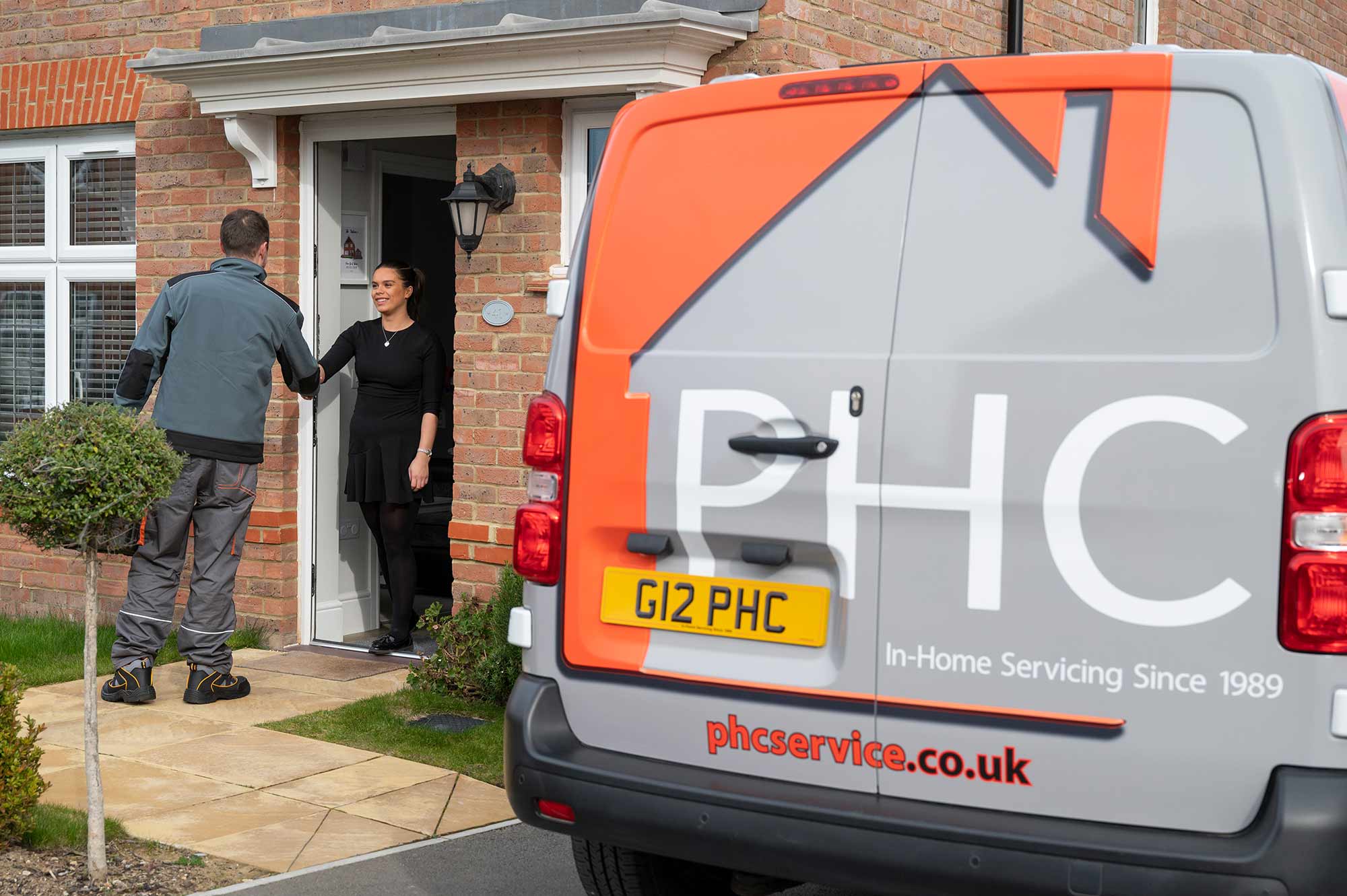 How we train and support our franchisees
No other business in the UK has more experience servicing high quality vacuum cleaners than PHC. We have been developing the PHC system for over 30 years and are best suited in passing on our experience and knowledge to our franchisees. Initial training will take place at our main facility in Rainham, Kent.
PHC has invested in bespoke technology systems which supports franchisees in booking appointments, following up, service records and everything else they could need
After 30 years we know what works and what does not, we know our business and we know our customers. We give our franchisees the benefit of decades of experience in reaching, serving and growing the customer base.
What we look for in a franchisee
To become a PHC Service franchisee, you will need to be self-motivated, hard-working, sales focused and committed to making a success of your business in your local area. Essentially, we are looking for people who are:
Ambitious and determined to succeed.
Have B-2-C Sales experience - the ability to effectively market and promote our services to a wide range of customers, as well as upselling through the offering of our annual service memberships.
Are customer service focused – a true passion for service delivery and building an excellent quality-driven service reputation.
Have a friendly, approachable manner.
Customer testimonials
We are proud of our recent 5 star reviews online (Facebook, Yelp and Google Business Profile):
"Very good service on our 2 Dyson vacuum cleaners. Always found service engineers friendly, efficient and knowledgeable. Cleaners are fully cleaned inside and out. Work is carried out tidily and no mess is left behind. Service engineer calls before arrival to let us know he is on his way and how long he will take to arrive. Would like to mention the office staff who phone to arrange the service. Always very helpful and friendly. Keep us informed about everything, including any problems that arise with engineers being delayed or unable to arrive through no fault of their own."
"Ryan called when he said he would and was great at explaining the problem on one hoover and repaired another. Excellent service."
"Very pleased with the service. Marc the engineer was thorough, very polite and knew what he was doing. Good old fashion customer service which is rare these days."
"The best customer service I have received in a long time. The booking process is friendly and efficient, and the engineer Mark was just excellent."
"Engineer Mark did an excellent job serving our two Dysons. He was polite and chatty, and left no mess. Altogether an excellent service."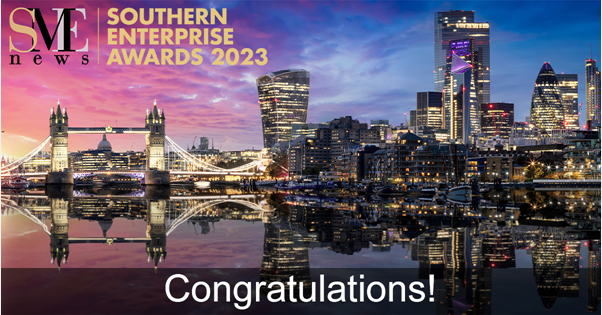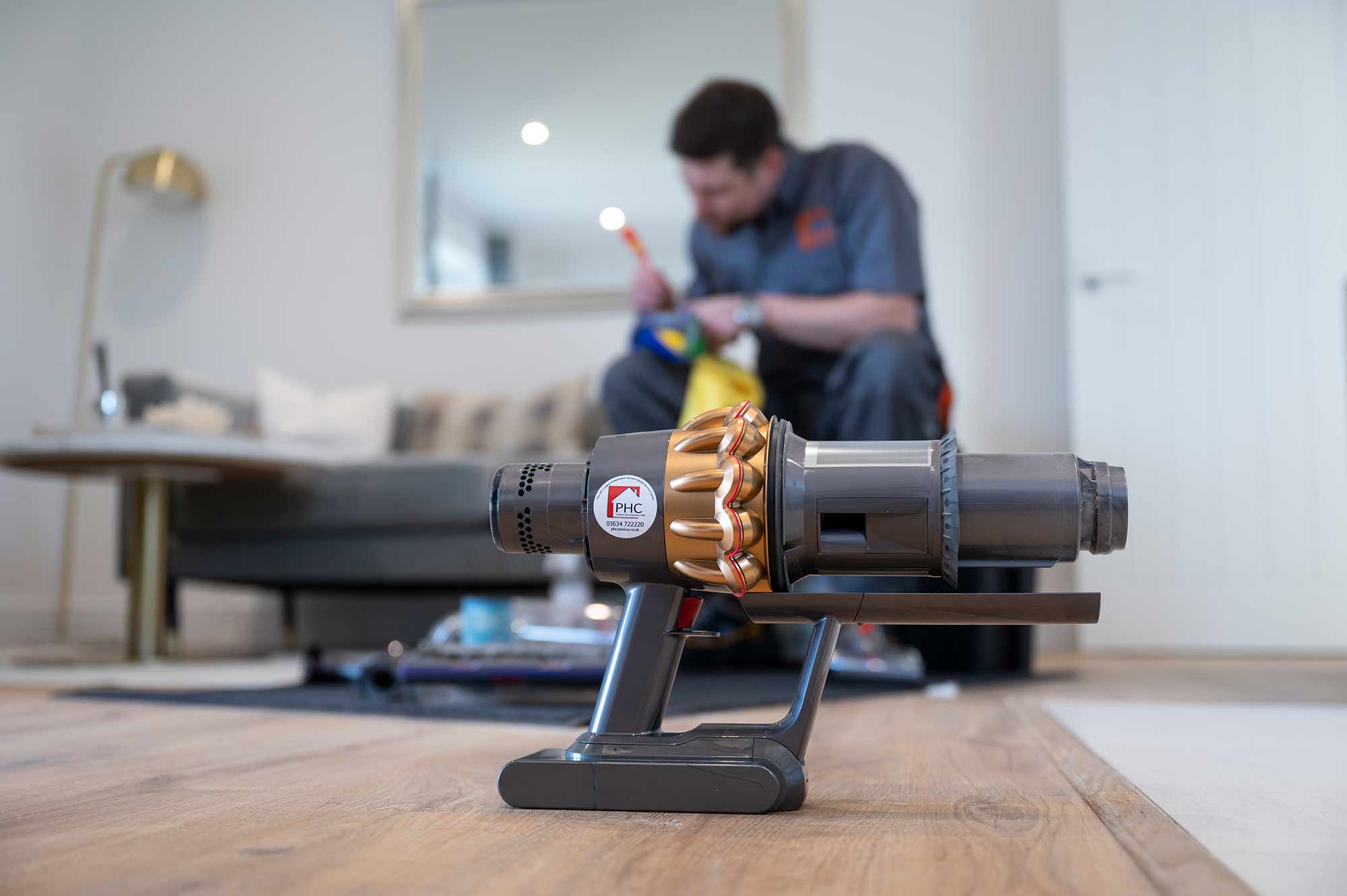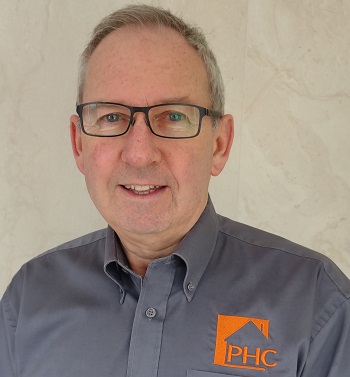 Interested in PHC Vacuum Repair Service ?
Contact Garry Brown
Founder of PHC Service for more information
---
Click on the link below to receive further information on our franchise opportunity. You can also connect directly with us to ask any questions.
This is FREE and non-obligatory; we never share or sell your personal information.