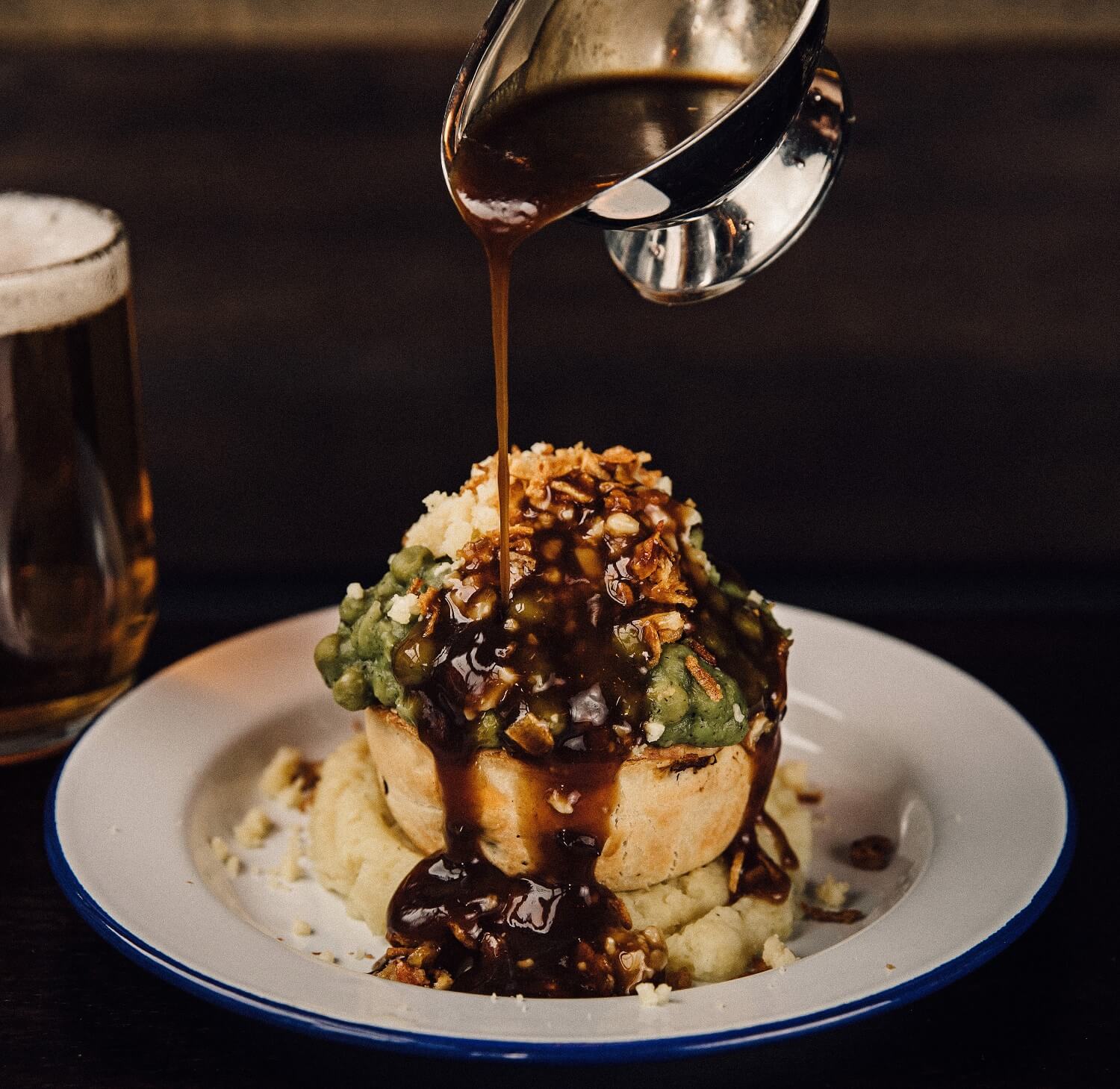 Award winning, sustainably made pies
From a small pie kitchen, café and festival stall in 2004, we've grown into the UK's No 1 premium hot pie brand.
Pieminister is an award-winning successful producer and operator of pie shops across the UK; from classic to plant-based and gluten-free, we've got the lot.
We are a quirky and socially-engaged brand with national awareness and enormous loyal following.
As well as Pieminister pie spots up and down the UK - Bath, Bristol, Birmingham, Cardiff, Exeter, Leeds, Liverpool, London, Manchester, Nottingham, Oxford, Sheffield and Stoke on Trent - our award-winning, sustainably made pies are also available through lots of partners – Waitrose, Ocado, Tesco, Sainsburys, Morrison's.
We also deliver via Just Eat, Uber Eats, Deliveroo and Good Sixty.
There has never been a better time to join our fun, engaged and, above all, delicious brand in our exciting journey.
UK market
The Pies At Home Segment*
Worth £1.26 bn in 2020
Forecast to grow in next 5 years
8 of 10 people consume pies regularly
Growing demand for more premium offers, vegan and vegetarian pies and British sourced ingredients
The Pie Shop Segment
Fragmented with small, mostly independent operations. No national leader.
Traditional production requiring skilled staff and expensive extraction
Absence of professionally branded and operated concepts
Lack of standardised production and management systems
*Source: Mintel, UK, December 2020
Pieminister addresses current market trends and exploits opportunities with a branded, systematic and scalable operation which is relevant and unique, providing enormous upside.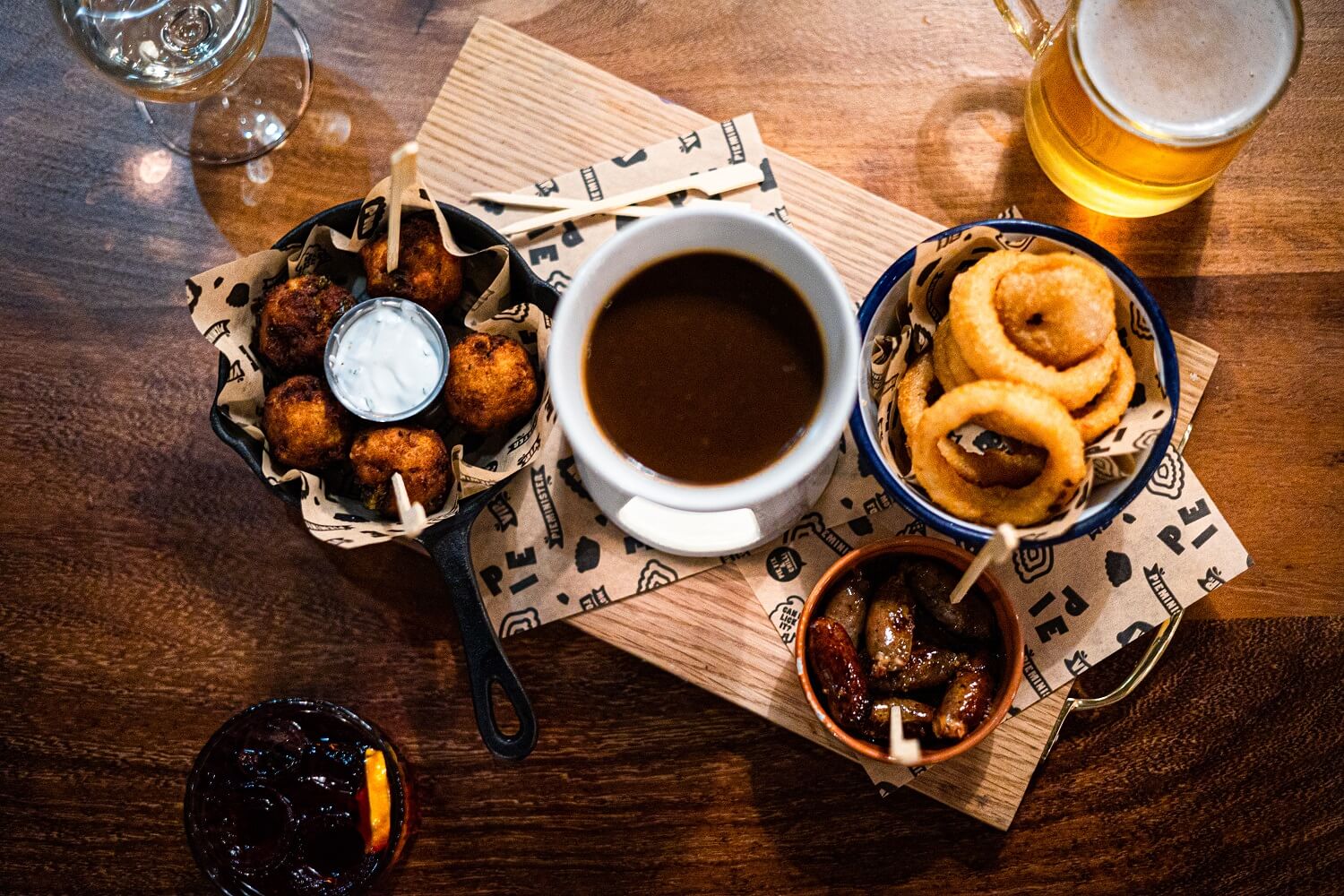 Our commitment to being ethical and sustainable
Deforestation free & high animal welfare menu
100% recyclable or recycled packaging
Incentives for consumers to shift to plant-based eating
CSR partnerships that support OUR planet & people
Clear targets to reduce waste and carbon emissions in pie shops
Gluten free options without compromise
Our franchise model
We have 2 distinct models available:
PIEMINISTER CAFE
This is an exciting concept that allows for a faster customer turnaround in high footfall, urban locations where consumers are time-poor. We focus on our popular pie and patty lines and we have less appetisers and drinks than in full-blown restaurants thus requiring less kitchen and bar space. 500-900 sq ft + and build for speed and efficiency.
PIEMINISTER RESTAURANT
This classic Pieminister restaurants offer a warm, relaxing place to meet with friends and families to enjoy bottomless brunch, lunch, drinks and dinner. They are typically located in large cities and quality tourist and market towns. In here you find our full menu. 800-1,500 sq ft and perfect for the full Pieminister experience.
Both concepts do not require any extraction and, being the product centrally-made, can be run with minimum staff levels and no skilled labour.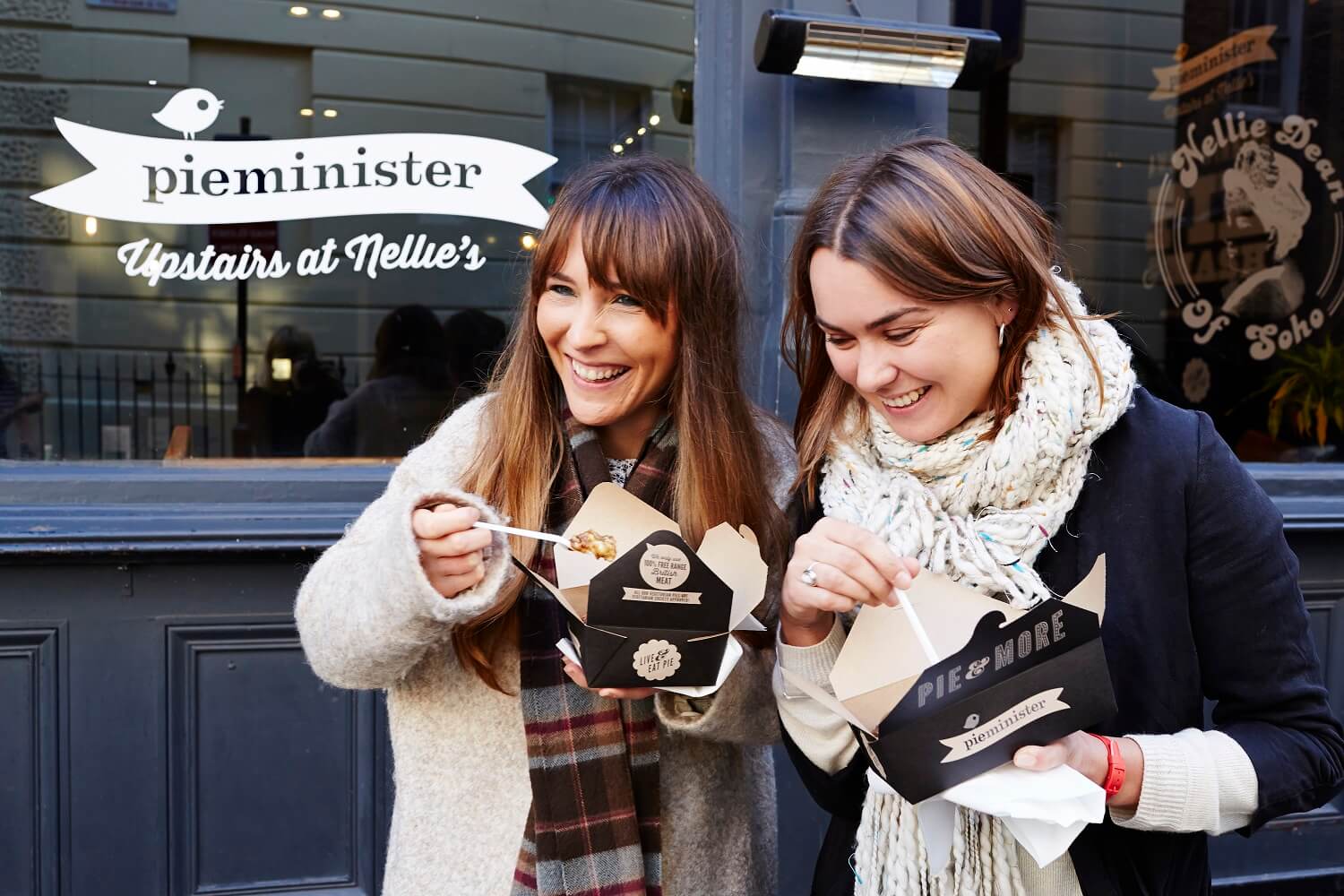 Ideal Partner
As a key component of our expansion strategy, we are looking for motivated partners who have the experience and resources to build the Pieminister business across the UK. We are set up for all types of entrepreneur, either an individual owner/operator or a territorial franchisee.
A successful Pieminister franchise partner is someone who:
Is passionate about and keen to be involved with the Pieminister brand and products and share love of Pieminister values
Is both an entrepreneur and an investor who is keen to represent the Pieminister brand
Is a natural, highly motivated leader who has experience of putting together and managing successful teams
Solid operating experience (at least 5 years) in the F&B industry, preferably in food franchising
Demonstrated success in business and has local experience in the area where he/she wishes to open franchise stores
Liquid assets of at least £70,000 and can secure their own financing. Support is also available from Pieminister via high street banks and asset finance providers.
Flexible on any scale
Our dedicated franchise team will help you realise your ambitions. Our business model enables you to create multiple pie shops in an expanding area. Major multi-site investors will benefit from economies of scale and franchise fee incentives.
What does the franchise cost?
Franchise License £17,500
Management Service Fee 5%
National Marketing Levy: 2%
Local Marketing Commitment 1%
Fit-Out Cost £114,000 - £147,000
Professional Fees from £9,000
For this you will get:
Your Franchise License
All your initial training and support
Your shop's design pack and project-management
Business Manuals
The Pieminister software solution
Uniforms
A bonus supply of pies and pie products worth £1000
Marketing support
Support with finding and assessing premises
Assistance with identifying sources of finance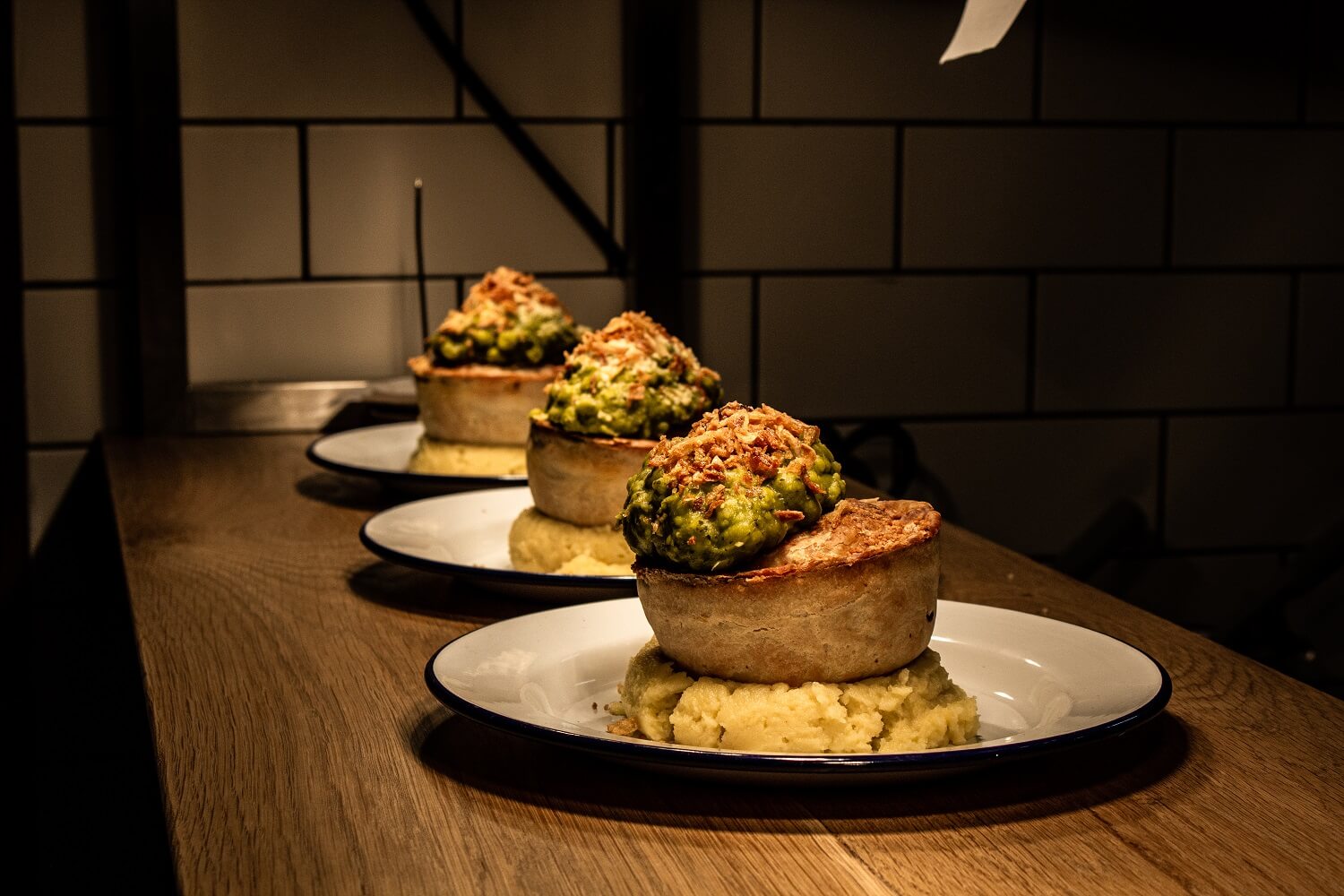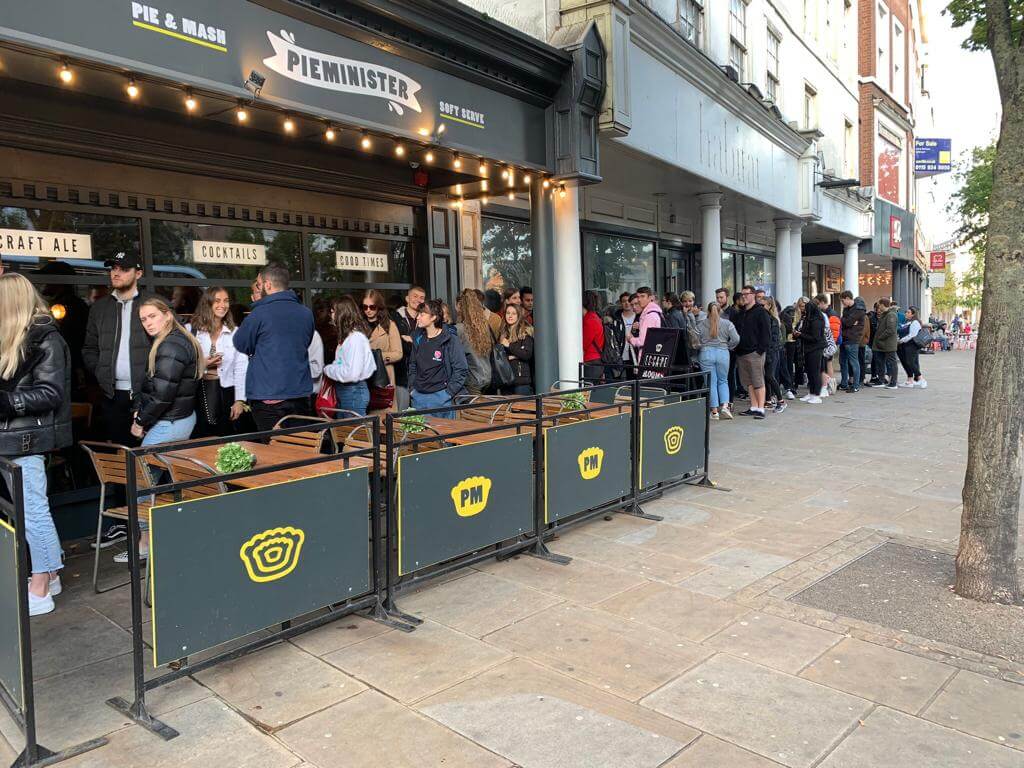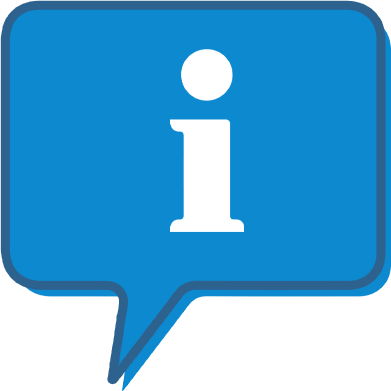 Interested and want to know more?
By clicking the link below, we can send you further information on this franchise opportunity and allow you to contact them direct with any questions.
This is FREE and non-obligatory; we never share or sell your personal information.