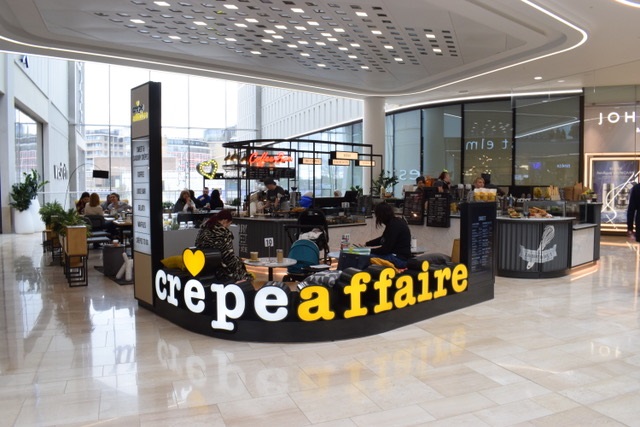 A great opportunity to invest in this market-leading franchise!
Crêpeaffaire was created to celebrate the humble crêpe, to bring it to the next level. Not just a product, but a concept. Not just a food company, but a scaleable lifestyle brand. Today, Crêpeaffaire is loved on 3 continents, and it has only just begun. The UK's market leader, it is trading from 26 stores across the country and internationally, with operations in mainland Europe and the Middle East.
Crêpes are not just thin pancakes, they're the ultimate food envelopes to hold any filling, sweet or savoury, be it French, Finnish or Filipino. Anything goes. And super versatile. Breakfast? Yes. Lunch & Dinner? Yep. Anything in between? Sure.
Our philosophy is to position crepes as an indulgent yet healthy alternative to traditional fast food within the quick-casual food segment. Since its creation, it has become the UK's market leader, successfully operating in a variety of locations and formats.
The ultimate sweet snack or savoury meal for every moment of the day, anywhere. To eat in, take away and on delivery! Featuring a varied menu including vegan and gluten-free options, and complemented by barista-quality coffee, juices, ice cream and shakes, there's an option for everyone!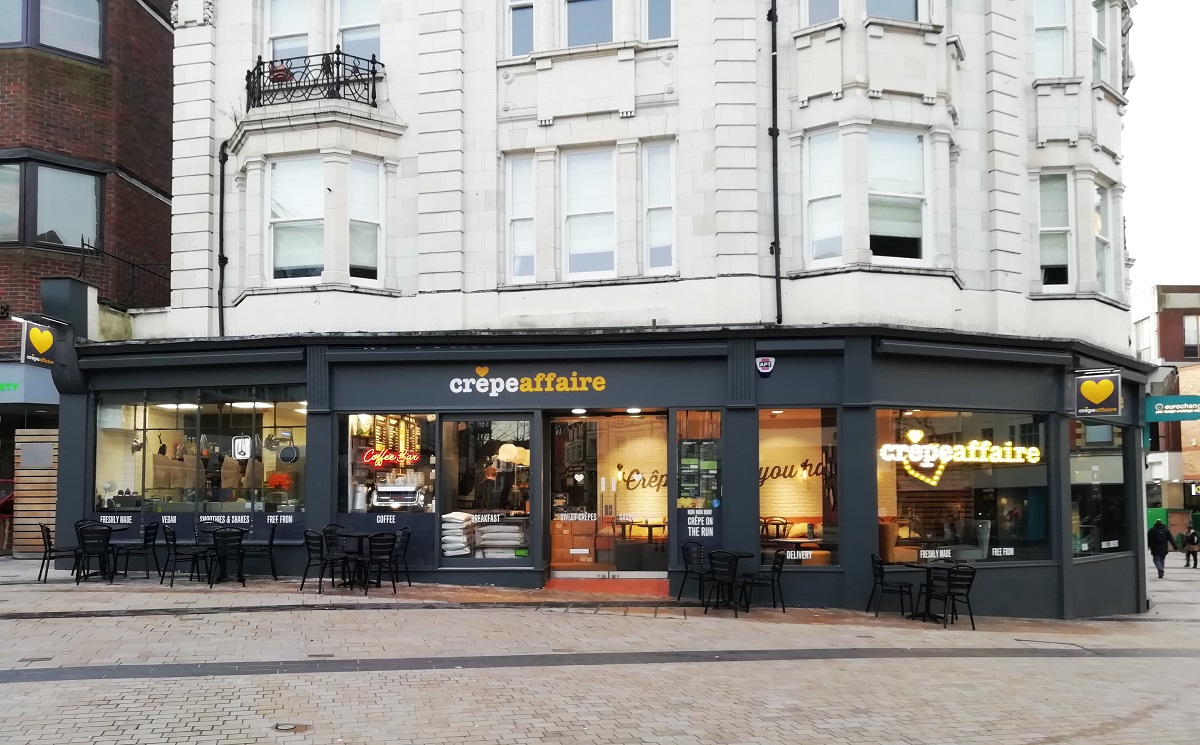 Multi-format strategy – Flexibility for all locations
Crepeaffaire operates on small footprints without hood ventilation to suit multiple destinations. Aside from custom—built-in-line high street or mall formats, we have developed modular formats to reduce capex and enhance flexibility for use in malls, travel interchanges and store-in-store environments.
Size requirements vary by location, but our sweet spot is 800-1200 sq ft for n-line units, and from 120 sq ft for kiosks.
We also offer mobile solutions. Our custom-built van hits the spot with a limited mobile offer. Ideal for pop-ups, corporate and private events.
Investing in this expanding franchise makes great business sense.
With a moderate initial investment, industry-leading food cost and efficient labour structures, Crêpeaffaire can yield exceptionally strong returns, significantly above the majority of well-known coffee and sandwich brands (detailed comparison available on request).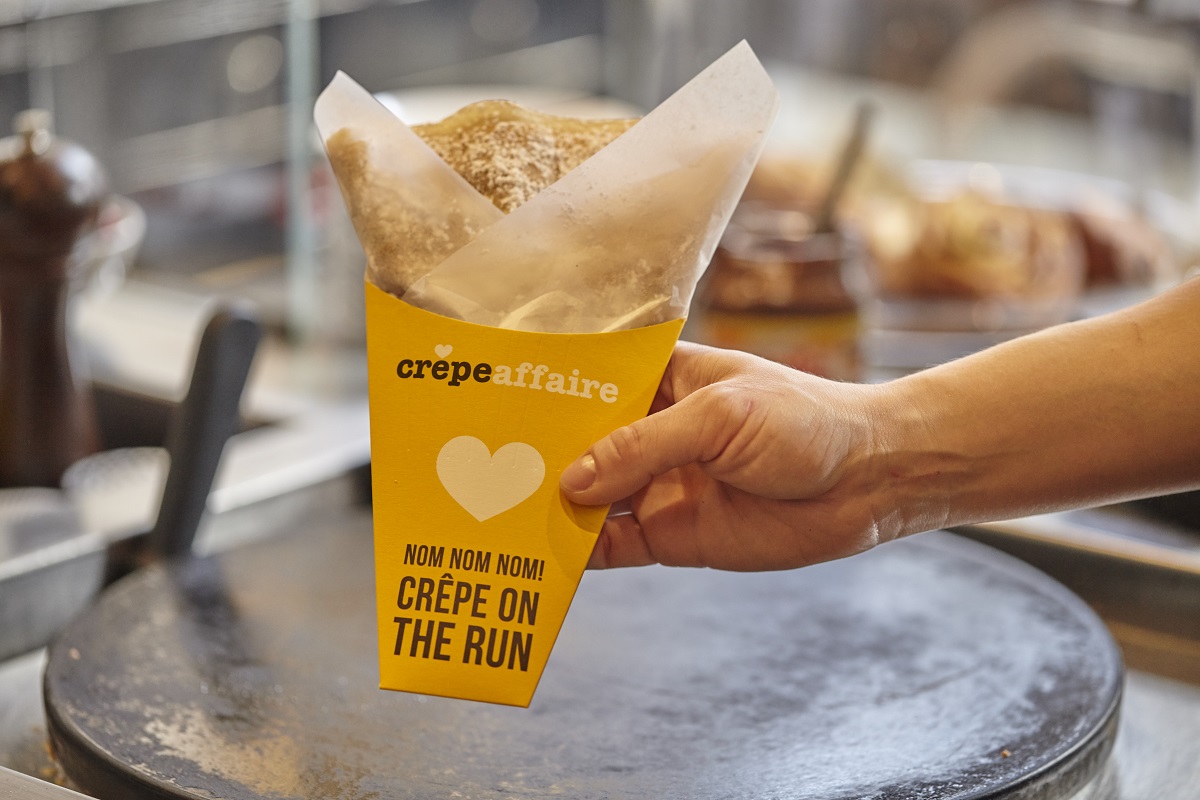 The Crêpeaffaire franchise at a glance
Extremely popular and high margin product range
Fun and attractive brand and design
Strong on eat-in, takeaway and delivery
Simple to run, not requiring extensive food background
Multiple formats: high street, various kiosks, concessions, crêpemobile
Moderate build-out costs
Low overall operating costs
Strong ROI potential
Proven domestic and international franchisee success
Trialled and tested training
Dedicated support team that will grow with you
National and international negotiated supply lines to provide you the best prices
Location acquisition and funding support
Management with considerable know-how and experience to guide you
Marketing assets, tools and techniques that work
Competitively priced franchise fees, excellent value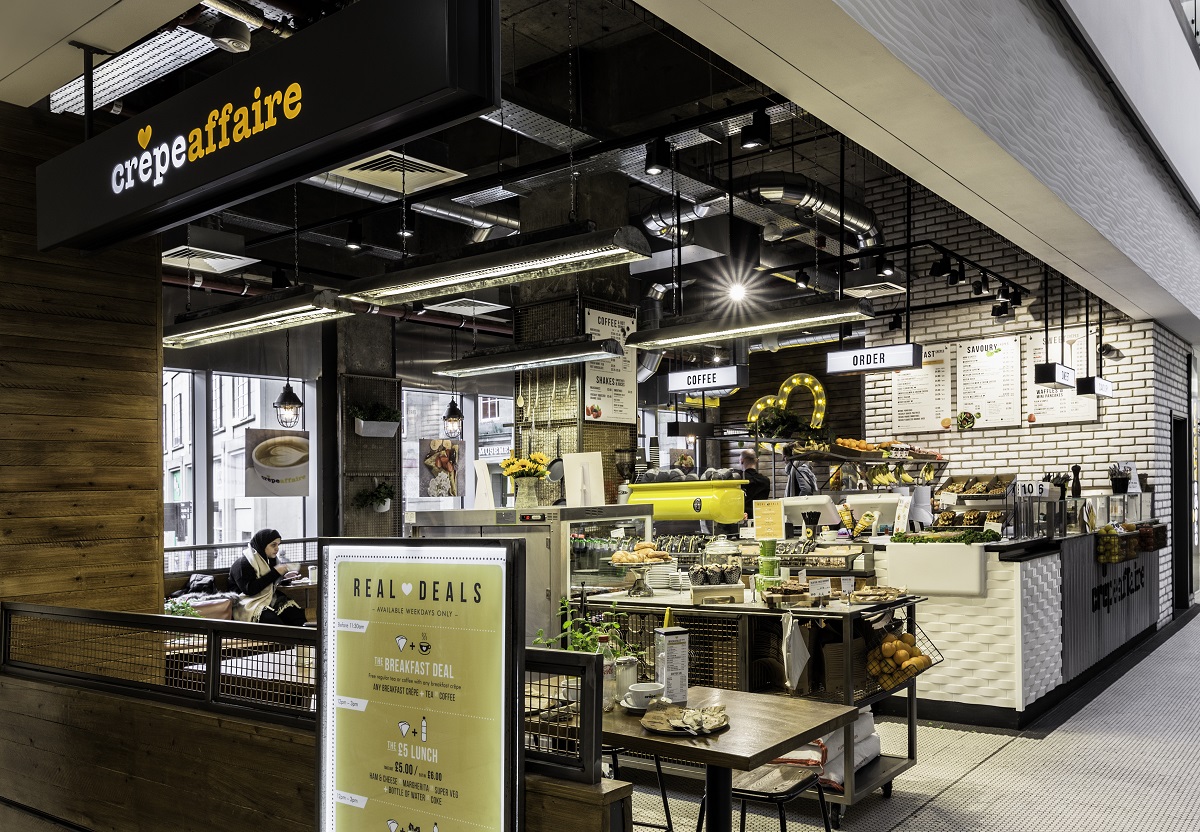 Join the journey!
Thanks to the effectiveness of its current formula, Crêpeaffaire is embarking on a journey to take the brand to 50+ UK locations over the next 5 years through franchising.
Crêpeaffaire also plans to continue its successful international expansion in partnership with qualified franchisees interested in operating the brand in their territory on an individual or multi-site basis.
Inspired? The Brand is in high demand. If you feel this opportunity may be for you, then click the link below to register your interest.
To receive further information please fill in the form below or email johnny@whichfranchise.com to arrange a call to discuss or to ask any questions.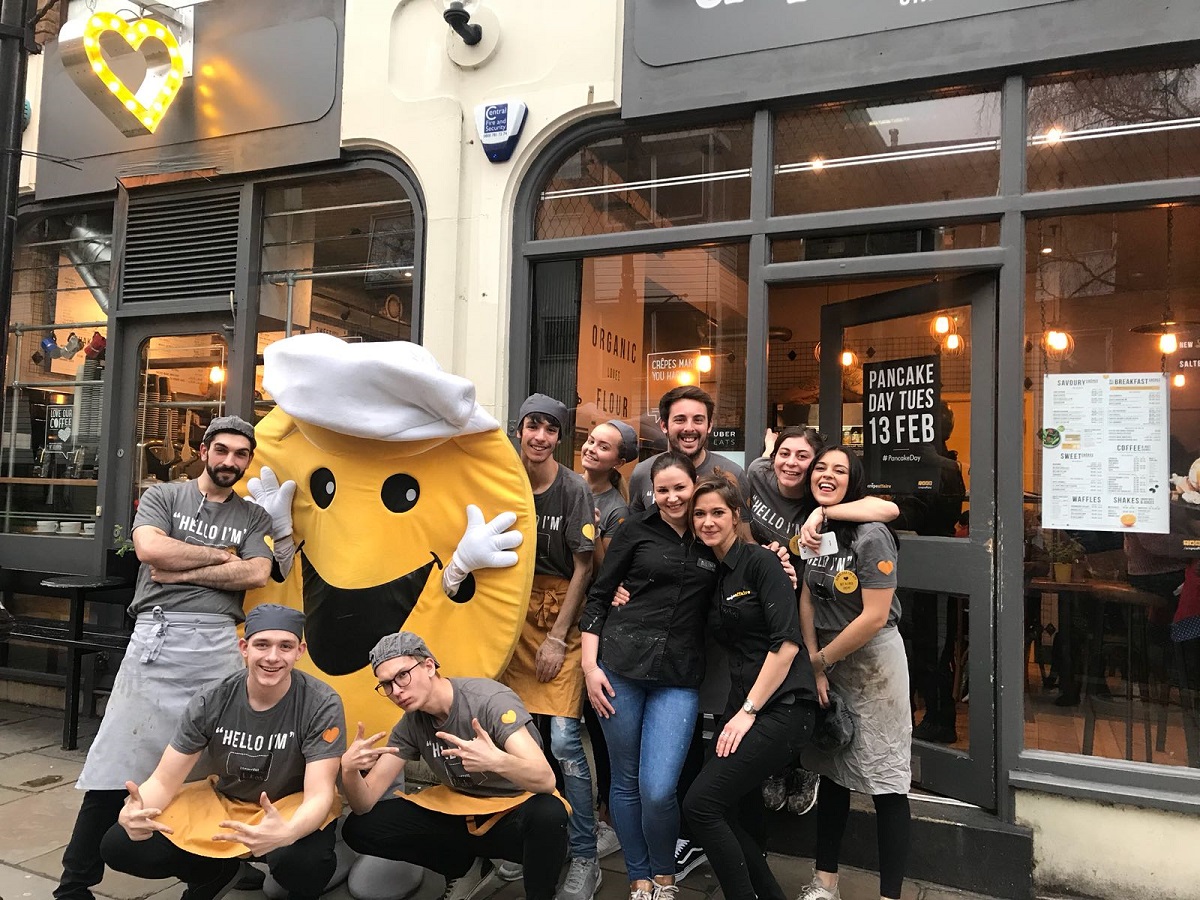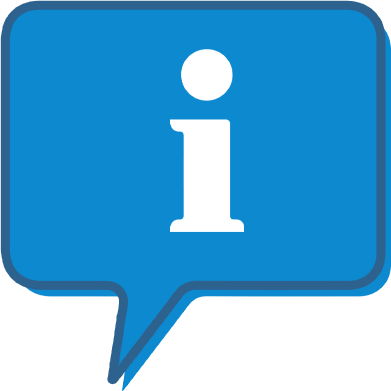 Interested and want to know more?
By clicking the link below, we can send you further information on this franchise opportunity and allow you to contact them direct with any questions.
This is FREE and non-obligatory; we never share or sell your personal information.