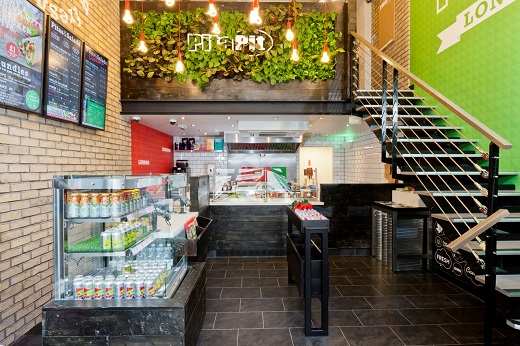 Join the largest pita sandwich franchise in the world
People want to change the way they eat: they're bored of the same old burgers, subs and pizza options. They want something unique, healthy, delicious AND crave-able. At Pita Pit, that is exactly what we deliver!
Our customised, handmade pitas feature less carbs, lean grilled meats, fresh vegetables, and choice – over a trillion different possible pita combinations! And if customers are not in the mood for a pita, they can get any one of our pita options as a salad.
The unique combination of fresh, healthy food, mainstream music, and a lot of fun—along with young, high-energy staff members and customers, creates the very unique Pita Pit vibe.
Pita Pit has created an entire culture and a proven franchising system—one that has undergone twenty years of fine tuning—to meet this growing demand.
Pita Pit is poised for success here in the UK and are looking for likeminded individuals to join in their success story.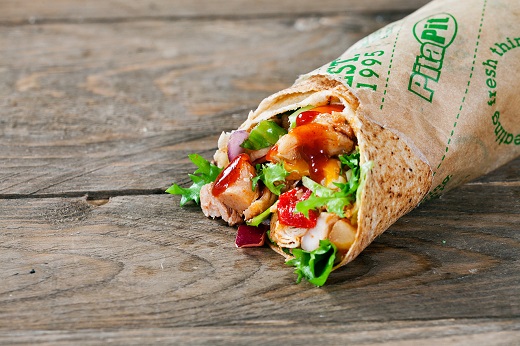 No experience necessary!
If you're interested in opening a Pita Pit franchise but are hesitant because you lack restaurant experience, relax. What matters most is that you care and are willing to work hard.
Thanks to all the support that Pita Pit offers franchisees, prior food-service experience isn't necessary. All franchisees are trained to efficiently own and operate a Pita Pit restaurant so they're confident they can run a successful restaurant by the time their doors open.
We will consider you if you are dedicated to working hard and are willing to follow our proven-successful operating system. Before you open a Pita Pit store, we do everything we can to ensure your success, starting with offering you the benefit of a world-class franchisee training program.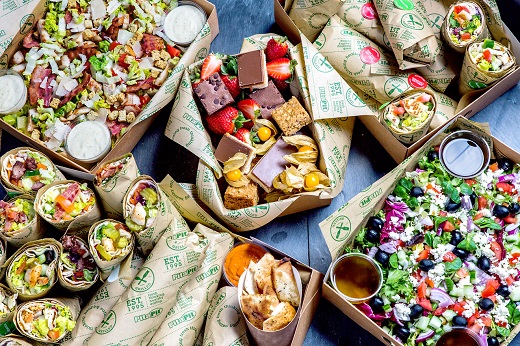 Financial information
As a guideline, the expected range for store sizes between 800 and 1200 square feet is between £190,000 and £290,000, including initial franchise fee and working capital.
The capital investment required to set up a Pita Pit varies by location, landlord design criteria and contractor pricing in each area. Leasehold improvements may vary considerably depending on the previous state of the premises. The full range of cost estimates, as well as financing options, will be reviewed with you in detail by a development specialist during the new franchisee approval process.
If you are interested in finding out more about the Pita Pit franchise opportunity, please fill in the form below.